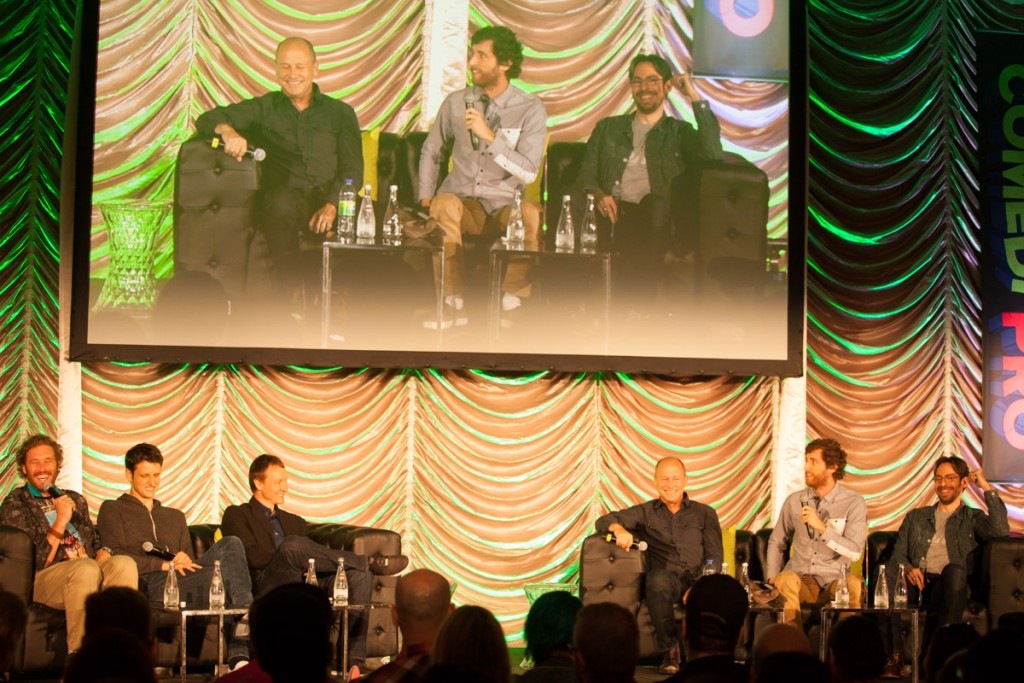 MONTREAL–The cast and creators of HBO's Silicon Valley had a packed banquet room full of fans in stitches–or was it the session moderator?
The poor chap never knew what hit him. T.J. Miller has been tearing up Just for Laughs for days at Club Lucky and other stand-up venues and is on fire. Thomas Middleditch was equally to blame for playing to the audience Saturday for laughs.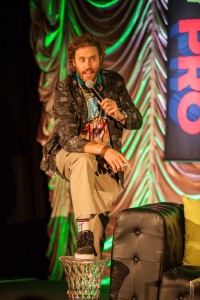 The moderator was like a substitute teacher in detention class. The cast just ran all over him, mocking his unique ability to ignore the mayhem on stage with his segues.
The third season of Silicon Valley goes before cameras in October in LA. The 10 new episodes will likely air early in 2016.
Creators Mike Judge and Alec Berg have already started writing scripts and they say it doesn't get any easier. Judge used to supervise staffs cranking out 22 King of the Hill scripts a year and Berg  was once part of the Seinfeld writing machine and neither can imagine feeding that broadcast network machine again.
Neither were prepared to spill any details about what happens next or who, if anybody, might be joining the show.
When a woman in the crowd asked why there weren't more women in the tech industry Judge said it was because 85% of the people in the industry are dudes. When he was doing Head of the Family, he said, "I never got asked why I don't show more women in the propane industry."
Zach Woods and Martin Starr rounded out the panel. Both counter Miller and Middleditch's high energy with their much quieter charm.