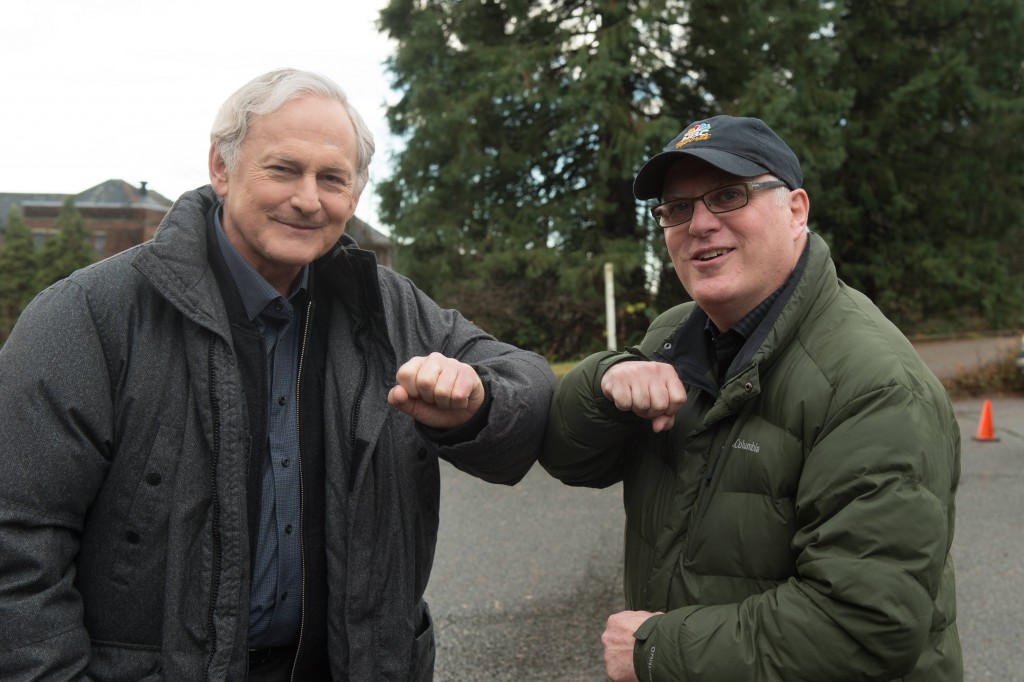 Does the world really need another hero?
Or make that eight heroes. They're all comin' 'atcha in DC's Legends of Tomorrow. The series premieres Thursday night on CTV and The CW.
I was on the set of the series in Vancouver six weeks ago, along with a few other journalists. We got to interview many of the stars in the large, ensemble cast, including the ever impressive Victor Garber.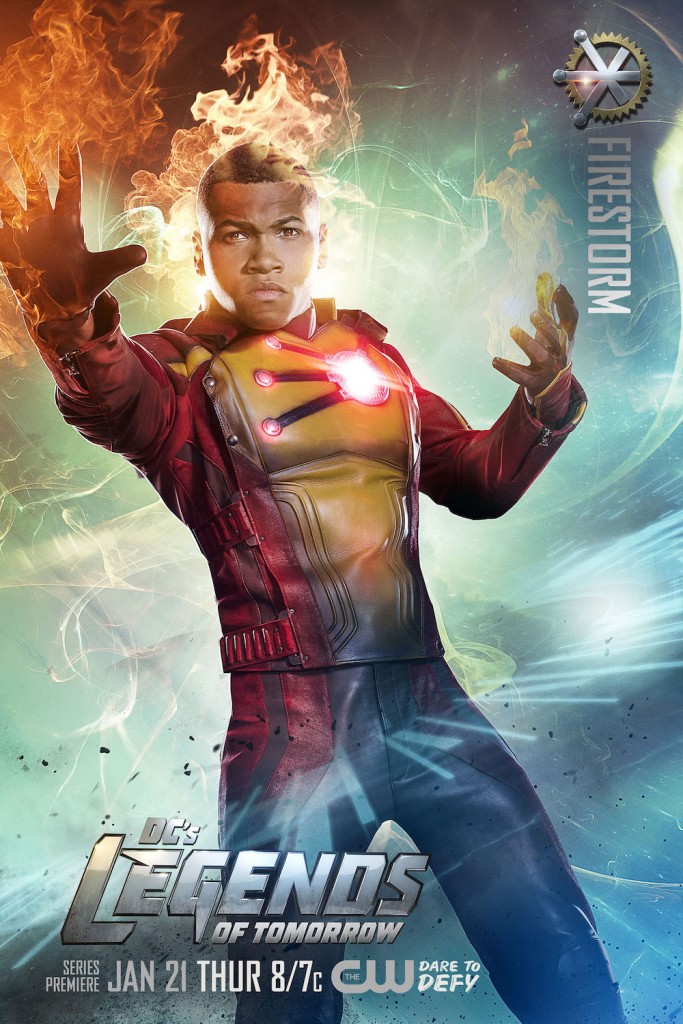 Garber plays a character he originated on "The Flash"—Professor Martin Stein, a.k.a. Firestorm. Actually, he plays ther brainy half  Firestorm, a nuclear physicist focused on transmutation. The action half with the flames shooting out of his ears and hands is played by British actor Franz Drameh.
"He has a kind of innocence and honesty about him that;s rare for a young actor," says Garber of Drameh. "There's no artiface."
Plus, he adds, "He has a flawless American accent."
Garber brings some gravitas to a series more comic book-like than some of the other recent TV-makeovers. There are eight "legends" in the troop, with former Prison Break stars Wentworth Miller (as Leonard Snart / Captain Cold) and Dominic Purcell (as Mick Rory / Heat Wave) two of the crankier members of the team.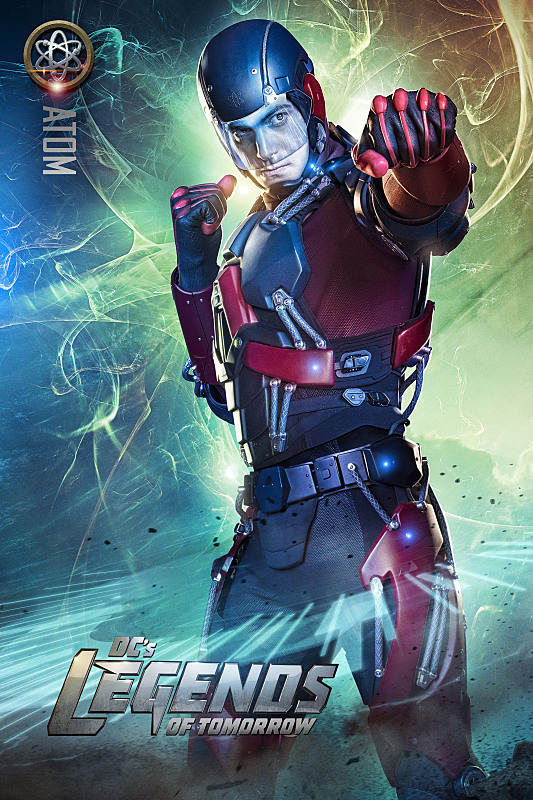 Brandon Routh (2006's "Superman Returns") also slips back into a hero suit, portraying scientist Ray Palmer/The Atom.
Routh said his Superman experience wasn't always easy. "I know everything that I'm getting into this time and I can handle it with more grace and more compassion," he says. "Ten years ago, there was so much pressure, so much going on, it was hard for me to wrap my head around all of it."
He's happier, too, to be "the first cat to play" The Atom. With Superman, "I stepped into several gentlemen's shoes who'd already done an amazing job."
The most impressive star of DC's Legends may be the set. Specifically, the gigantic time-travel space ship that takes up a good chunk of one Vancouver soundstage. According to production designer Ian Thomas, it took 70 carpenters six weeks to build.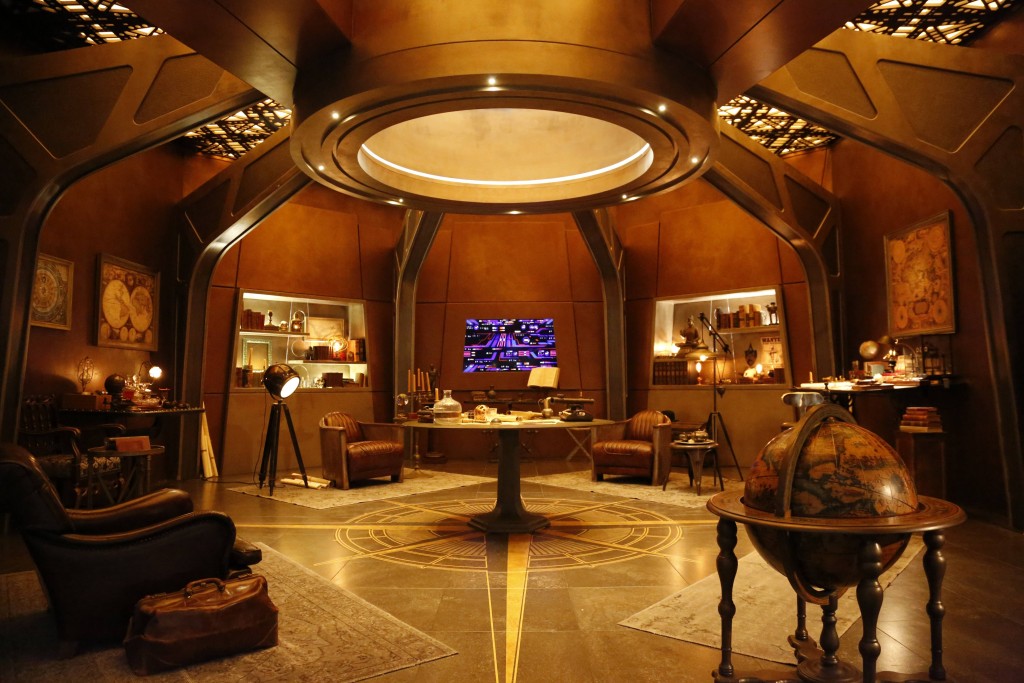 The ship has several passageways that look like they could have been borrowed from old Star Trek Enterprise sets. The main lair of team leader Rip Hunter (played by British actor Arthur Darvill), however, looks more like something from a Jules Verne novel, with wood paneling, old globes on pedestals and books on shelves.
There's even, if you look closely, an homage to a spacey sci-fi Canadian-made cartoon of the past–Rocket Robin Hood. That barely animated series featured a bad guy named "The Mask" and a silver replica of Mask's pail-like headgear sits on a shelf in Hunter's hideaway.
Read more about Garber and DC's Legends of Tomorrow in this feature I wrote this week for The Canadian Press.