Thursday in Toronto Corus hosted the third leg of the Canadian private network Triple Crown. Front and centre at Thursday's Corus upfront was EVP and COO Barb Williams. The savvy network executive has had a Tartikoff-like ride in the TV game, making tons of money for her company although never exactly the poster child for Canadian TV nationalists.
Barb was her usual stunning self at the big show. I was shocked to learn, however, that she has not slid down the giant three storey slide at the super cool Corus playpen by the lake. I was astounded–I assumed that was the whole reason for the Corus-Global merger. Sign the deal and play on the slide all day long. Weee!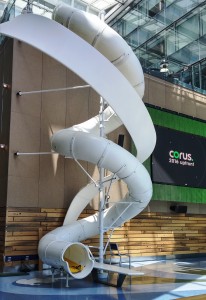 Maybe there is too big a line. The Corus PR kit contained a full page with tiny photos of all the executives at the press event that morning. At first I thought it was one of those American Idol kits where you get head shots of the two or three-dozen finalists plus handy red "X" stickers to place over their faces each week as they get eliminated. But there were no X's, just execs.
In the past few upfronts Global has herded press into an airless room at a trendy Yorkville hotel. Thursday's event allowed them to show off their new digs, including a screening room which truly has the most stunning view of Toronto. There Barb marched us through her five-point strategy plan for acquiring new shows. It sort of boils down to buy only hits and don't over spend.
Barb didn't say she had seven of the Top-5 new shows like the other guys, but instead said she bought only "big new buzzy shows." The buzziest, she says, is Pitch, about a young woman who cracks a major league ball club lineup. Pitch does stand out in one way–in a year where there are so many movie and TV remakes, it is an original. Global also rented several new shows starring returning stars, including comedies fronted by Kevin James, Matt LeBlanc, Ted Danson, Kristen Bell. Was this the year to draft a lot of comedies? Time will tell.
Global will start off simulcasting 15 hours this season, not bad but four-and-a-half hours shy of what CTV is doing. Barb has to juggle four "Chicago" shows now, not easy (even though one may not surface till 2017). She danced around the now annual Thursday night football tackle, a bigger hit this year with NBC picking up the NFL schedule after CBS leaves the field. Barb says Canadians hardly watch NFL football on Thursday nights, and she's right. She'll just follow CBS and NBC's block, basically.
Finding Canadian content on the Global Fall Schedule sheet is a little like playing Where's Waldo. Barb did wave the flag a bit, however, saying Justin Priestley's Private Eyes is off to a 1.4M weekly start, No. 1 in its timeslot. Two new Canadian dramas have been ordered: Mary Kills People, a medical series from Rookie Blue showrunner Tassie Cameron starring the luminous Caroline Dhavernas (Wonderfalls). Ransom is a crisis drama starring Luke Roberts from Game of Thrones. Both will shoot in Toronto and likely air when everything American is resting.
Barb boasted Corus now has 45 specialty channels. With pick 'n' pay looming, this is not the year to be jumping for joy about that. This is like bragging you had 45 Leafs playoff tickets this spring. Still, who wouldn't want History, HGTV or Showcase in their stable.
Between the hard sell, Global trotted out a robust roster of talent airlifted in for the event. Joel McHale was a surprise guest; the Community lead headlines the new workplace comedy The Great Indoors. Stephen Fry is on the show, which shocked even McHale.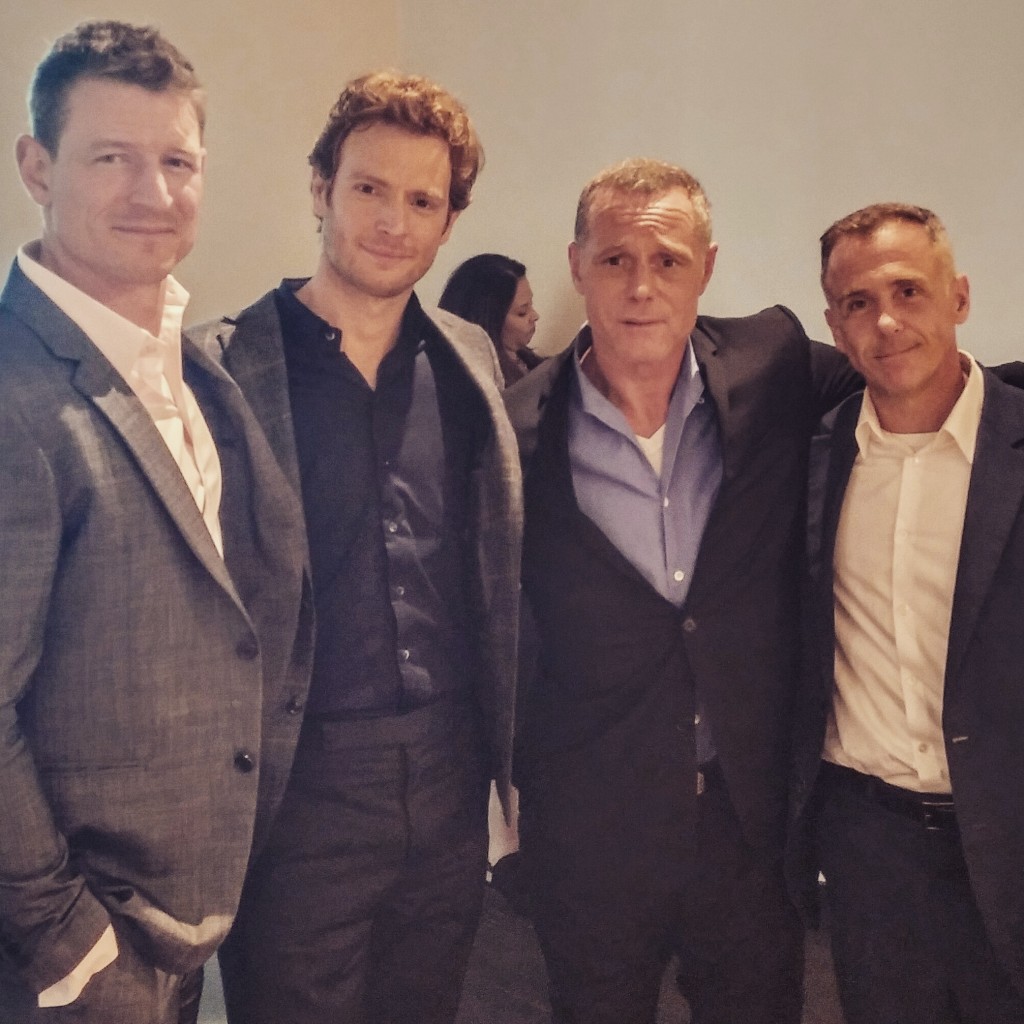 Michael Weatherly added some star power. The NCIS co-star graduates to his own series this fall, Bull. It is loosely based on that big gas bag "Dr." Phil McGraw. Weatherly was charming as usual, if a little more rumpled.
Always likable Eric McCormack was in the house. The Scarborough native and Will & Grace star headlines the time travel drama Timeless. There are about 55 time travel shows this fall, you'll have to jump back and forth in time just to see them all. McCormack's will be shot in Vancouver, which cuts down on his commute.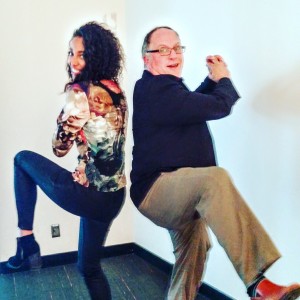 Gracing the upfront was Famke Janssen (starring in the spinoff The Blacklist: Redemption) plus four actors from four different Chicago series: Philip Winchester (Justice), Jason Beghe (PD), David Eigenberg (Fire), Nick Gehlfuss (Med). Also on hand was the lovely young star of the new baseball drama Pitch, Montreal-native Kylie Bunbury. Bunbury is going to break many hearts this fall. She even tried to show me how to get into a windup for a quick photo-op. Her dad was a pro soccer sensation in Canada.
There was other news. Global has ordered more Big Brother Canada. My prayers went unheeded.
Not listed among Global's returning hits was Supergirl. Remember how they were bragging about how this was the No. 1 new show from last season? Global sent her to the fortress of solitude (a.k.a. Showcase) once The CW stepped in and Global lost that juicy CBS simulcast bonus.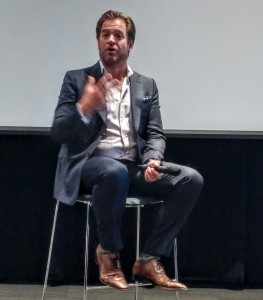 Canadian programmers don't do the press conference thing anymore but Barb did humour me after my hand shot up. Yes, Netflix was a player at the Hollywood screening this year but what did they walk away with, asked Barb. Yes, all those Chicago shows will be murder to simulcast, thanks for bringing that up Captain Obvious.
Somebody else asked my next question about CBS's new Star Trek series, due in January. Sounds like Global is definitely in the running but questions remain as to where it can be placed in Canada. CTV's Mike Cosentino told me earlier this week it was, past the pilot, a streaming only buy. The ultimate tug of war in Canada may be between CraveTV and Shomi.
As for the most important news: the breakfast at Corus was OK. Plenty of fresh fruit and carbs, the banana bread was de-lish. The setting, in that spacious room just outside the theatre, was cheery, bright and impressive. The almost Egg McMuffins though–yeech. Pull three or five of those Corus execs out of bed-y bye early next year and give them a couple of aprons to go with the burners with frying pans. Get cracking!