Much as I love Comedians in Cars Getting Coffee, there was something off about the latest season, the first parked in the Netflix garage.
The 12 new episodes are as star-packed as ever, featuring a diverse cross section of talented comedians, including Zack Galifinaikas, Ellen DeGeneres, Dave LaChappelle, Alec Baldwin, John Mulaney, Kate McKinnon, Tracy Morgan, Dana Carvey and one of Seinfeld's idols, Jerry Lewis.
I watched Jerry and Jerry first. This was Lewis' last act; the 91-year-old comedy legend died in 2017. It is an apt swan song, with Lewis meeting the comedian in his Las Vegas office and lionizing him over coffee, eggs up firm and lots and lots and lots of bacon.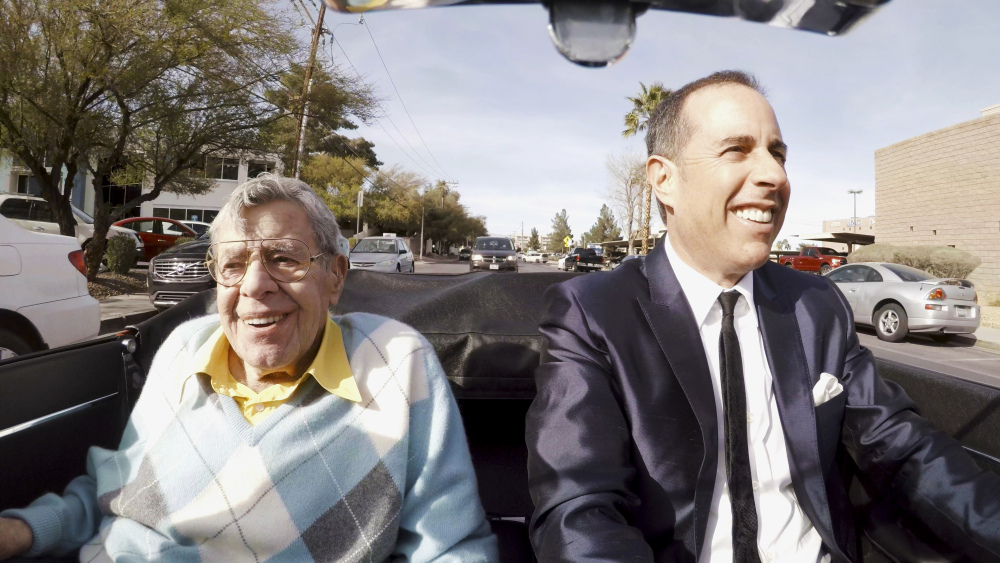 I learned that Lewis sent many of the scripts he penned to the great Stan Laurel, who sent back many, many notes. How incredibly cool is that.
The Galifinaikas episode is darker and funnier, with the younger man trapping Seinfeld Between Two Ferns. Jerry gets bushwhacked, and not a moment too soon.
Part of the joy of watching Comedians In Cars is that the host edits every episode and leaves in everything that others would cut first. Over the previous seasons we see Jerry glory in his assholiness, firmly entrenched in his comedy ideals, his love of vintage automobiles and his world view on pretty much everything. He behaves, one assumes, the way most of us would if we had a billion dollars.
For some reason, that became less fun in Season 10. The Jerry who teared up when Judd Apatow paid homage to the late, great Garry Shandling seemed stonier in these latest episodes, and, worse, more of a dick.
Not that there's anything wrong with that. Any of us would still leap at the chance to jump into his passenger seat.
Still, I began to think maybe a change of scenery would do Seinfeld good. Maybe a road trip? To Canada?
The folks at The Canadian Press agreed; follow this link to the CP feature which went up Friday.
Last month, I spoke with a couple of the featured acts at Just for Laughs in Montreal about whether they would like to ride with Jerry. My thanks to Brent Butt — busy now editing season two of Corner Gas Animated for the Comedy Network — and K. Trevor Wilson, the break out player on CraveTV's No. 1 hit, Letterkenny. Butt's JFL appearances date back 30 years, with Wilson now at six and counting. Both shared more insights than I could cram into the CP piece.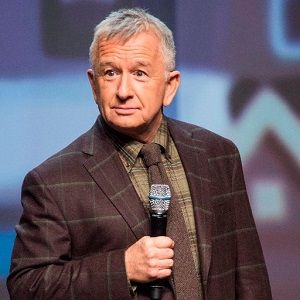 Same with a fellow I tracked down this week: Ron James. Canada's comedy road warrior lives by the Seinfeld code that everything begins and ends with stand-up. James has played every club, theatre and arena in Canada, over and over again, and killed last June as the warm up act for the show of the year, the SCTV cast reunion with Jimmy Kimmel at Toronto's Elgin theatre.
James has a knack for painting a vivid picture with words. When I asked about what kind of vintage car he'd like for his ride with Seinfeld, he yearned for his dad's 1969 Plymouth Fury 2, which he called a "Detroit-built-gas-guzzling-land-boat. Just a Bismark of the highway!" His dad used to assure him that it was "the safest car on the highway. I hit a moose in this, you kids won't wake up in the back seat!"
A couple of friends I've known since high school had matching, blue Furys, circa the same era. They were ex-police cars, bought at an auction, and were basically big, blue metal surf boards. Fast cars.
James father passed away a couple of years ago and memories of his dad are a highlight of his live act. The Cape Breton native figures he and Jerr could have a great time together reminiscing about their funny fathers.
"I remember watching an interview with Jerry on 60 Minutes years ago where his Dad had painted the side of the delivery van he drove with, 'Jerry Seinfeld Appearing On The Tonight Show'. I was really moved by that. Jerry's Mom was interviewed and said how funny his Dad was. Mine was too. Funny is encoded in your DNA. That being said, its an exponential leap from getting laughs in the classroom or kitchen to being funny on stage."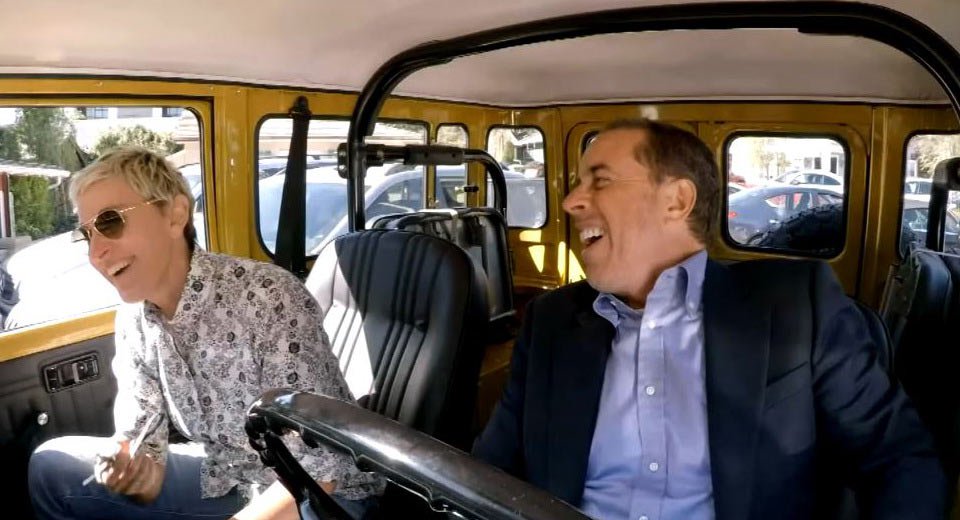 James is a fan of Seinfeld's 2002 documentary "Comedian" and recalls Seinfeld's advice to one aspiring comedian. When the lad complained about not being rich and famous, Seinfeld set him straight, telling him, according to James, that "its not about fame but the opportunity to do the work. It validated what all Canadian comedians who ply their trade across the big wide open have to believe, because fame for us means we're drinking for free above the tree-line!"
James would also talk to Seinfeld about the differences between Canadian and American audiences.
"The biggest thing to me  about playing Canada is our unequivocal regionalism," says James. "Taking the time to customize a certain percentage of your content for whatever province and city you're playing buys you some leverage and respect for the remaining two hours you're on stage. They appreciate you took the time to 'get them'. That's how I built and wrote my first five television specials."
With ten times the population, American audiences are more polarized around certain issues, says James. "An American comedian can have half the country thinking they suck, while the other half loves them, and still have seven times the population of Canada thinking you're funny!"
Riding with Ronnie would be just the ticket for Seinfeld to bring his show back down to its basic principles: comedians in cars getting coffee.
It's not likely Seinfeld will ever cross the border with the series, but with Netfix playing to 130 million paying customers worldwide, a Canadian or even a UK or Euro Comedians in Cars swing would seem like a natural next step. Why not Seinfeld in Siberia with Yakov Smirnoff in a Lada? They could go visit Trump!