I've been to CBS Television City studios in Hollywood, I've been to the fabled CBS Radford studio lot in the San Fernando Valley but I never thought I'd get to a CBS soundstage right in my own Canadian backyard.
That happened Thursday at the official dedication of the CBS Stages Canada in Mississauga Ont., about a 15 minute drive from my home in Brampton.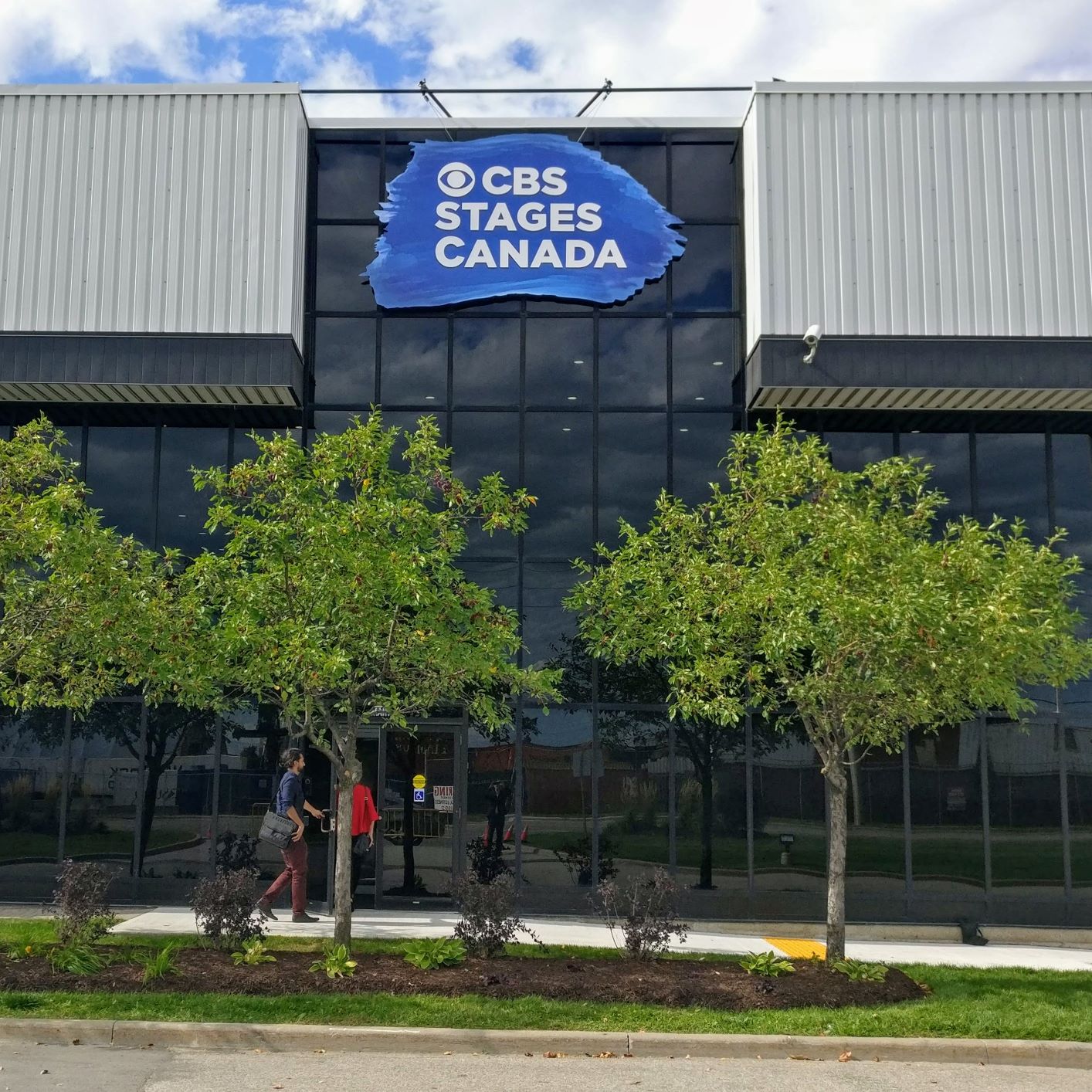 The 260,000 square foot facility boasts six new soundstages. Two of them are already occupied by In the Dark, a police drama starring Perry Mattfeld as a blind crime solver. The series is currently streaming on Netflix.
As soon as more drywall and sound proofing is completed, another series will be moving in this fall according to John Weber, president and CEO of Take 5 Productions. Over the past few years, Weber has teamed with Frank Siracusa, president and CEO of Whizbang Films, as the Canadian co-production partners for CBS in Toronto.
Up until now, this has meant shooting CBS/CW projects such as Reign and Beauty and the Beast in a former glass factory in the west end of Toronto, or Star Trek: Discovery for CBS All Access at downtown Toronto's Pinewood studios.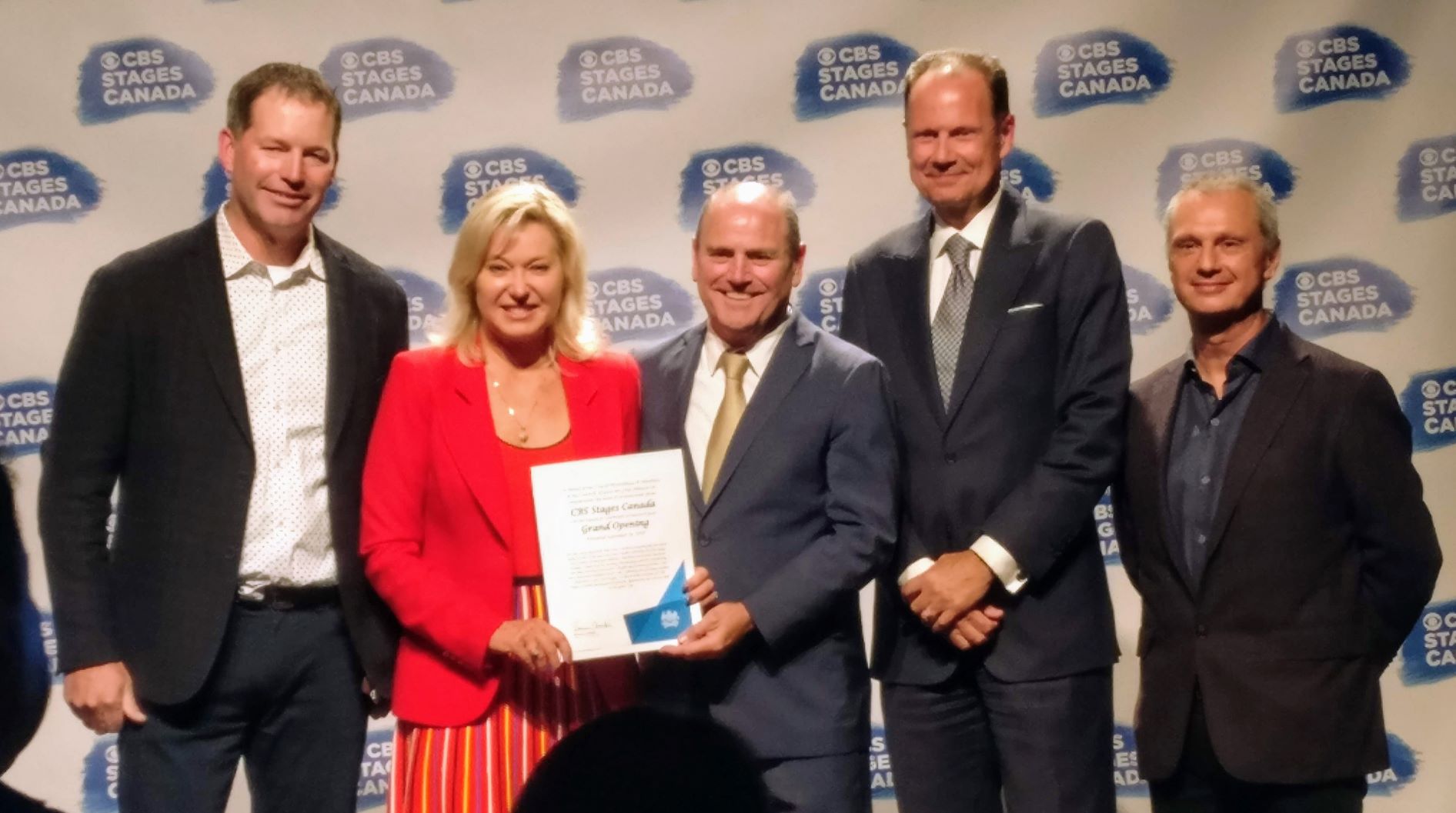 Weber and Siracusa knew CBS wanted to base more projects in the Toronto area. but studio space was already beyond capacity. They flew to LA and pitched CBS on creating their own studio space on schedules they all could control.
"They got it right away and embraced it," says Weber. "They've been phenomenal partners for us."
A year earlier, the giant warehouse, formerly used by Kraft Foods, sat empty. An estimated 20,000 sheets of drywall have been added, along with a great deal of sound proofing. The facility also houses production offices and boasts Star Trek costumes in display cases in the lobby. Weber says there are no more Kraft dinners left over, not even for Kraft services.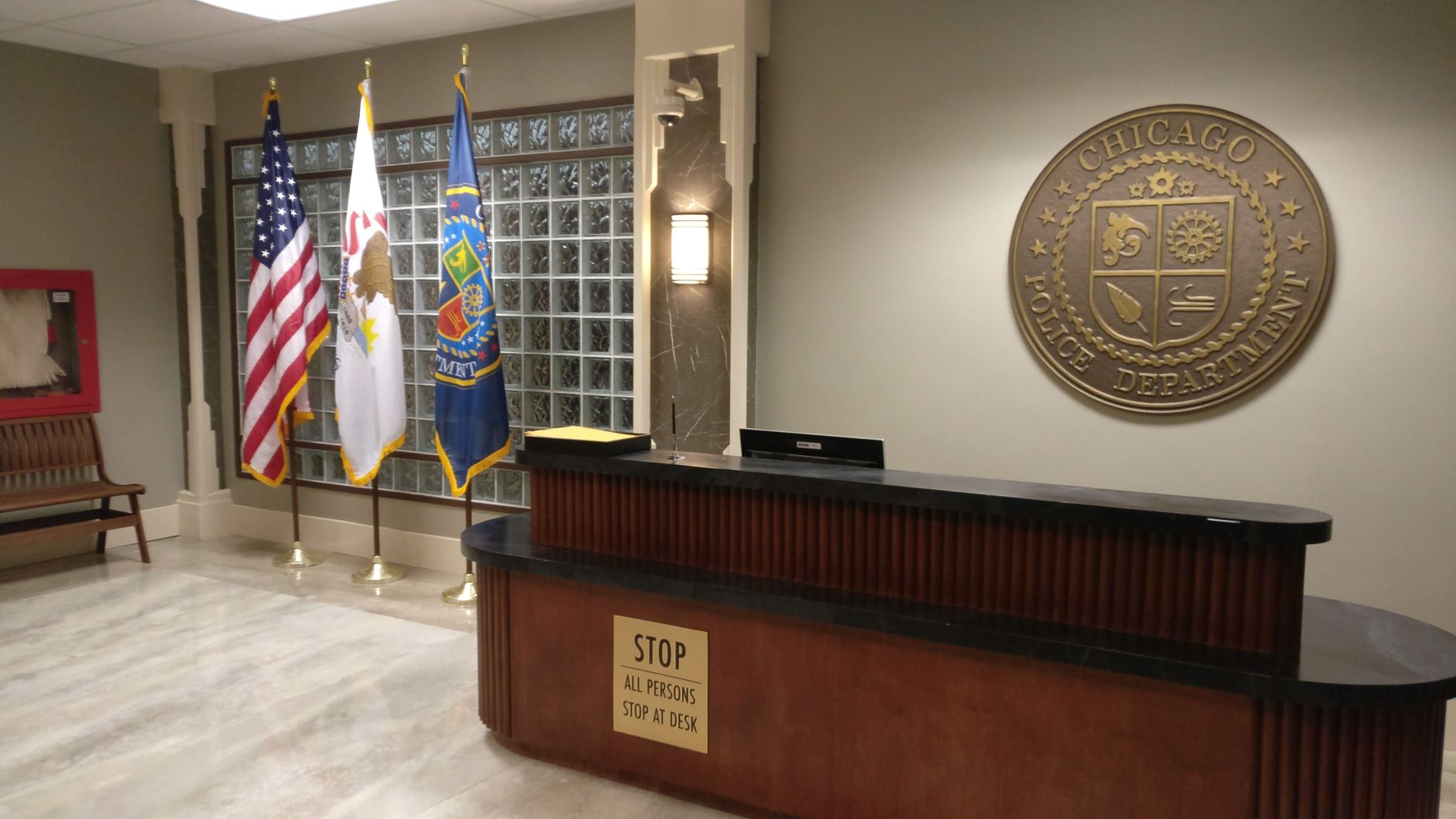 CBS Global Distribution Group president and CEO Armando Nuñez, on hand for the opening along with Television Studios president David Stapf, noted that his company has for years had a "broad footprint" in several Canadian provinces. "With the addition of the new studio space, we will be able to diversify and expand in ways that were not previously possible."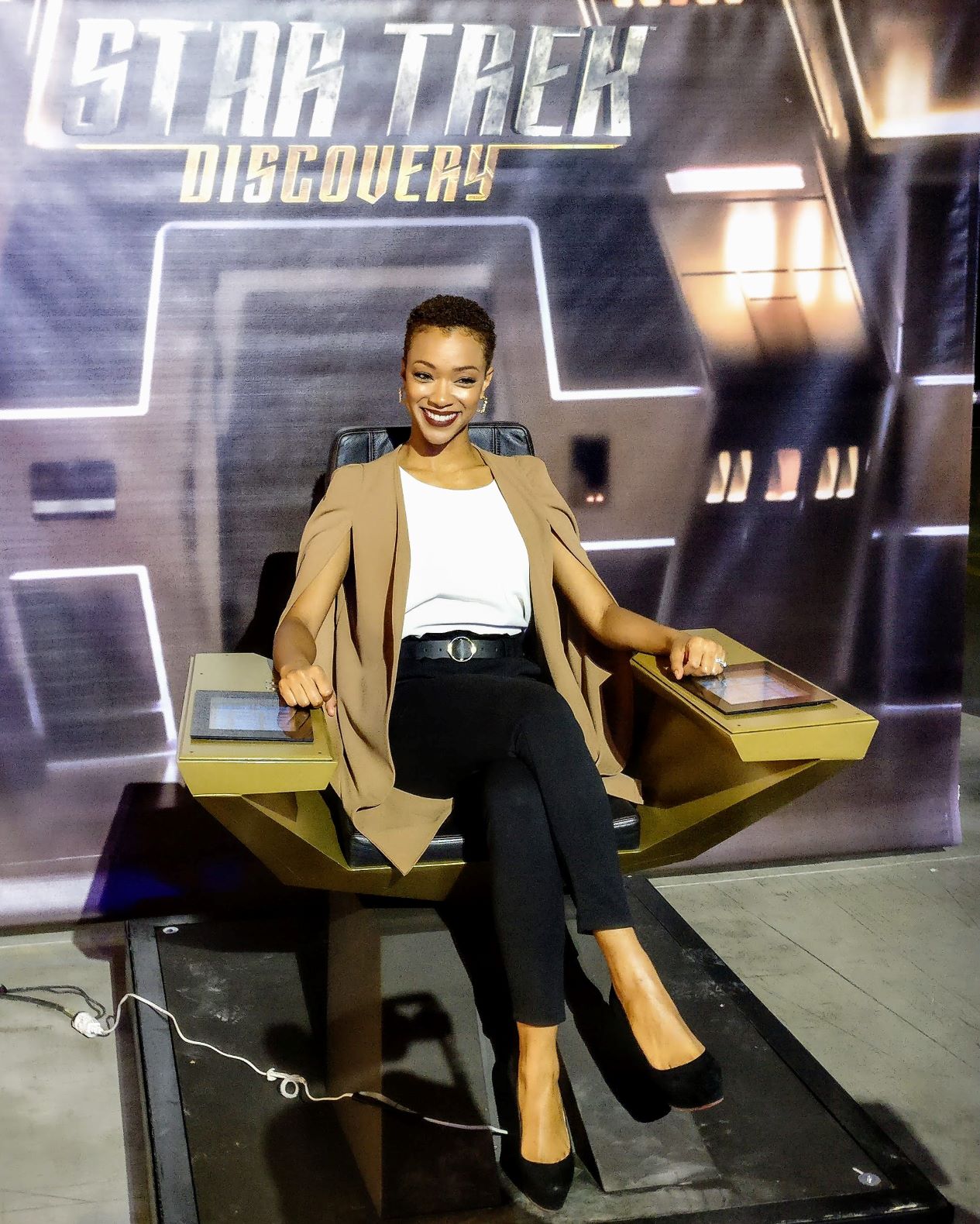 The grand opening drew government officials, including Ontario's Minister of Economic Development, Vic Fedeli and Mississauga mayor Bonnie Crombie. (See the video at the top of this post.) Crombie noted that the new studio now puts Mississauga in second spot, behind only Toronto, in terms of TV production in Ontario. TV and film production is now a $3 billion industry in the province, employing thousands of Canadian cast and crew members.
One of them is Stephen Lynch, a fellow Michael Power High School grad and the Canadian Screen Award winning makeup artist who helped transform Tatiana Maslany for all those years on Orphan Black. Lynch is now makeup department head on In The Dark. He loves working on the series, praised the new facility and introducing me to Mattfeld and the other actors on that series.
Several of the cast members from Star Trek: Discovery, including Sonequa Martin-Green, Michelle Yeo and Anthony Rapp, were at the ribbon cutting ceremony. So were various heads of Canadian broadcast networks, including Randy Lennox from Bell/CTV and Rogers Media president Rick Brace.
Several reporters also covered the event, including a chummy band of veteran TV beat colleagues who started writing about Star Trek: The Next Generation a generation or so ago.
Future tenants at CBS Stages Canada will likely be shows that will be featured on the network's streaming service, CBS All Access. The American broadcaster also has a long history of shooting shows in other parts of Canada. Currently, for example, CW dramas Charmed and Nancy Drew are based in British Columbia.