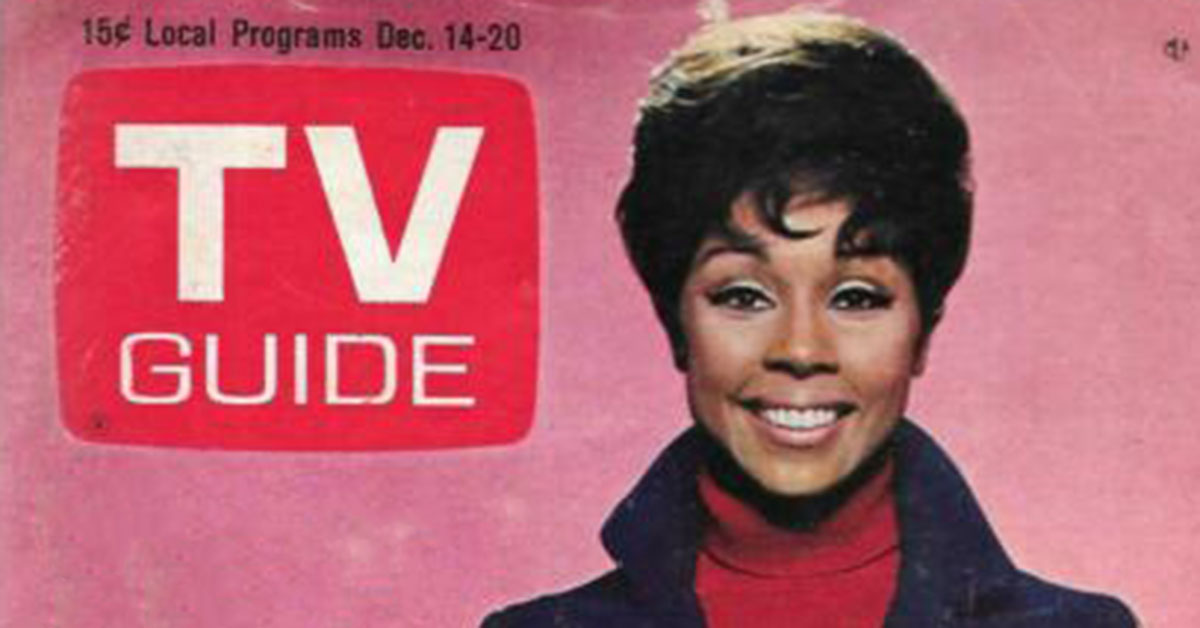 I don't recall Julia as being a remarkable show back when it first premiered in 1968. What did I know; I was 11, growing up in Etobicoke, Ontario.
This was not a show about a witch, or being lost in space, or a superhero crime fighter such as Batman. It was about a nurse, a widowed single mom with a young son, who had a cranky but loveable boss (Lloyd Nolan). It had a cool opening title sequence, but it was a quiet show, literally; there was no laugh track, which was very unusual back then.
The show is being remembered this week due to the death of its lead actress, Diahann Carroll, who passed away Friday from cancer at the age of 84.
Before Julia, Carroll was already a movie star. While still a teenager, she had a key supporting role in "Carmen Jones" (1954) and went on a few years later to positive notices in the film version of "Porgy & Bess." She won a Tony Award in 1962 for "No Strings." By then she had starred opposite the likes of Sidney Poitier and Paul Newman.
After Julia, she continued to enjoy a long career. One of her juicier roles was opposite Joan Collins in the prime time soap Dynasty in the '80s.
Mainly, though, the headlines this week remember her as being the first African American actress to headline a US network TV series, playing somebody other than a domestic. Julia ran until 1971.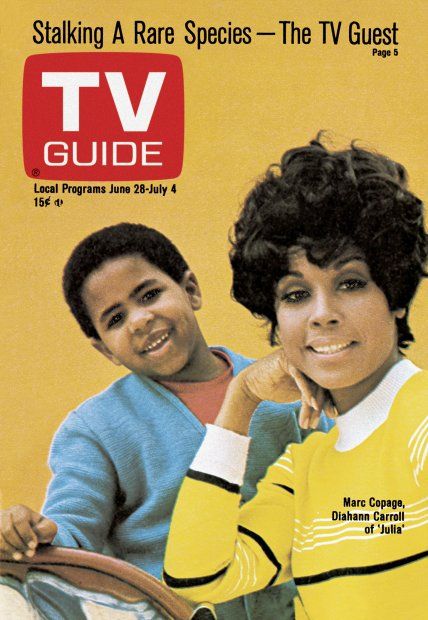 The race issue was more newsworthy than one would wish in 1968, a year of tremendous social change and unrest across North America. I remember going on a family trip to Detroit that summer, a border city where the Briouxs have dozens and dozens of relatives. We stayed in a downtown Detroit hotel, and all night sirens were blaring out the window. I turned on the hotel room's TV, and there were frightening news images of people wearing white sheets over their heads, carrying burning crosses. I was scared, and asked my dad what was up. My memory is of a man with a pained look upon his face.
The world was changing and Carol was part of that change. On TV, it was not just that she was black, it was unusual to center a show on a single mother who was also a working professional. Julia had a lot more on her plate than That Girl, or, in real world ways, Uhura on Star Trek. She had more in common with Bonnie Franklin's divorced mother in Norman Lear's One Day at a Time, which didn't premiere until 1975.
Not to overstate the show as a woke wonder. The series was created by Hal Kanter, an old-school comedy writer who wrote for the likes of Bob Hope and Jerry Lewis and, very early on, Eddie Cantor. Back in the '30s, unfortunately, Cantor worked in blackface more often than Justin Trudeau.
On the series, widow Julia and her son lived in a well-off suburban setting. Carroll herself was quoted in 1968 as saying the series presented a "white Negro." Others, including the influential Ebony magazine dismissed Julia as a cartoon character.
None of that mattered to me at 11, in 1968.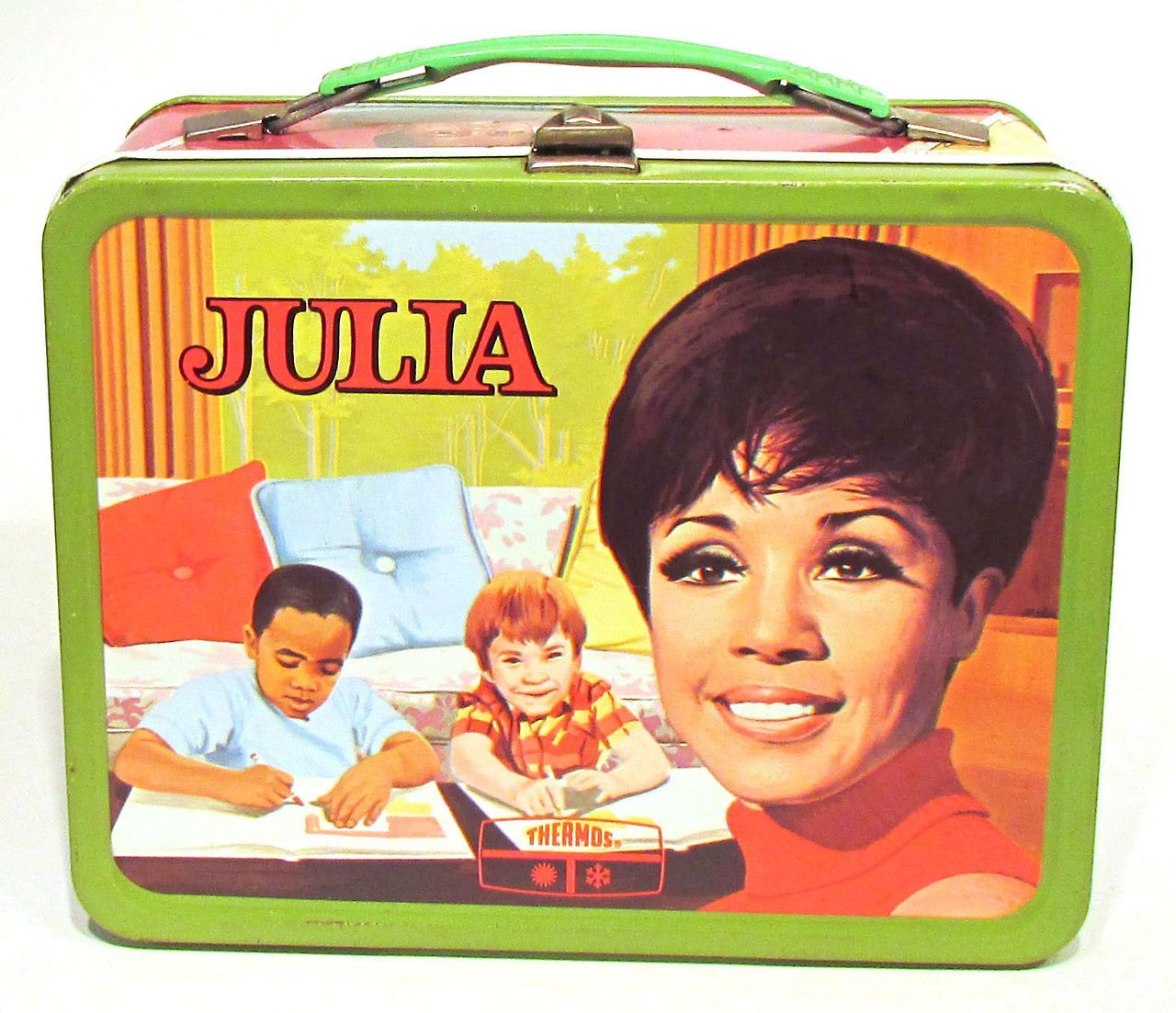 I certainly was aware that Julia and her son had darker skin than I did, and that occasionally this was referenced on the show. What I did think was that their world looked pretty much like mine, and that she was pretty; as pretty as Elizabeth Montgomery on Bewitched, or Julie Newmar on Batman or Diana Rigg on The Avengers. In other words, really, really pretty.
I can only imagine how mind-blowingly beautiful she must have looked to young girls and boys of colour all over North America who had never seen someone who looked like them starring in anything on TV up till this time.