Heavy is the head that wears the Crown. That's the message in Season Three of The Crown, the Netflix series chronicling the life and times of HRH Queen Elizabeth II.
I have to admit I never watched the first two seasons of The Crown. I thought it was about dentistry! Actually, I was simply always more interested in the part of the story we come to here. It's set in the '60s, a particularly challenging time for the royal family, a conservative, blue-blooded clan who stood in sharp contrast to the times that were a-changin'.
Oscar-winner Olivia Coleman steps into the main role as a maturing monarch. The Queen seems almost paralized in these episodes, struggling at times to keep a stiff upper lip. The hardest part of ruling, she was told as a young princess by Queen Mary, is sometimes to do nothing. Elizabeth seems at times to take that advice a little too much to heart.
Often Coleman is seen only from behind, with the camera slowly creeping closer to the back of her head. Many shots are in silhouette, as if searching for the image of Her Majesty fixed in our minds from her portraits on coins and bills. When we see her face-on, her eyes often seem widened out of fury or fear.
These are the dry eyes dabbed at the scene of the 1966 Aberfan disaster. HRH's delayed reaction to the tragedy, which took the lives of over 100 school children, was one of the darker moments of her long reign.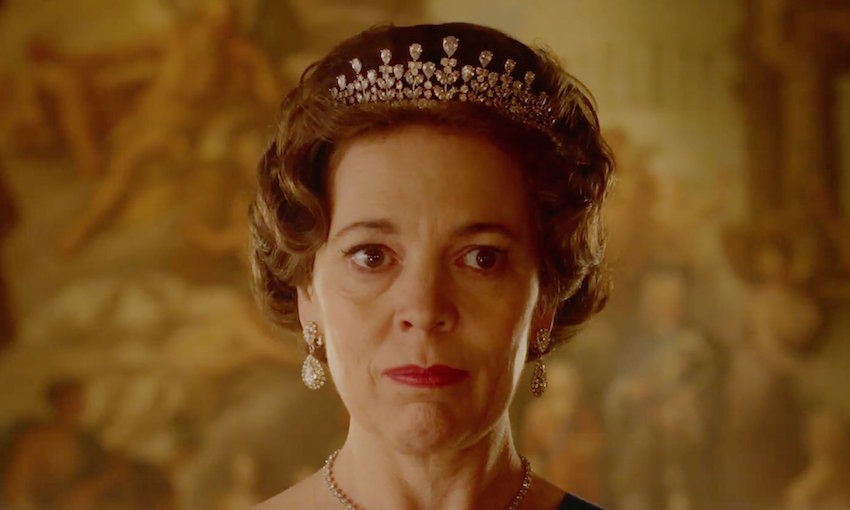 Besides Coleman's performance, the greater revelation through these ten new episodes is how other members of the royal family are portrayed. Tobias Menzies (Outlander) just has one of those haughty profiles perfect for Prince Phillip. Nevertheless, the Prince seems to get a revisionist reprieve here. Known for putting his foot in it, he is instead portrayed as more savvy, politically, than the Queen (albeit a tad compromised) and certainly more emotionally intact.
Helena Bonham Carter, too, give Princess Margaret more credit than she usually gets. Josh O'Connor shows us a much more well-rounded Prince Charles, especially in the episode where he is educated in Wales prior to his Prince of Wales appointment.
Jason Watkins is also excellent as a subdued, pipe and cigar smoking prime minister Harold Wilson. Erin Doherty plays Princess Anne with plenty of cheek. Charles Dance is perfect as Louis Mountbatten.
The episodes are beautifully shot and there is rich attention to detail throughout. Come for the drama; stay for the history lesson. For more, check out my two-and-a-half video appraisal of The Crown above.