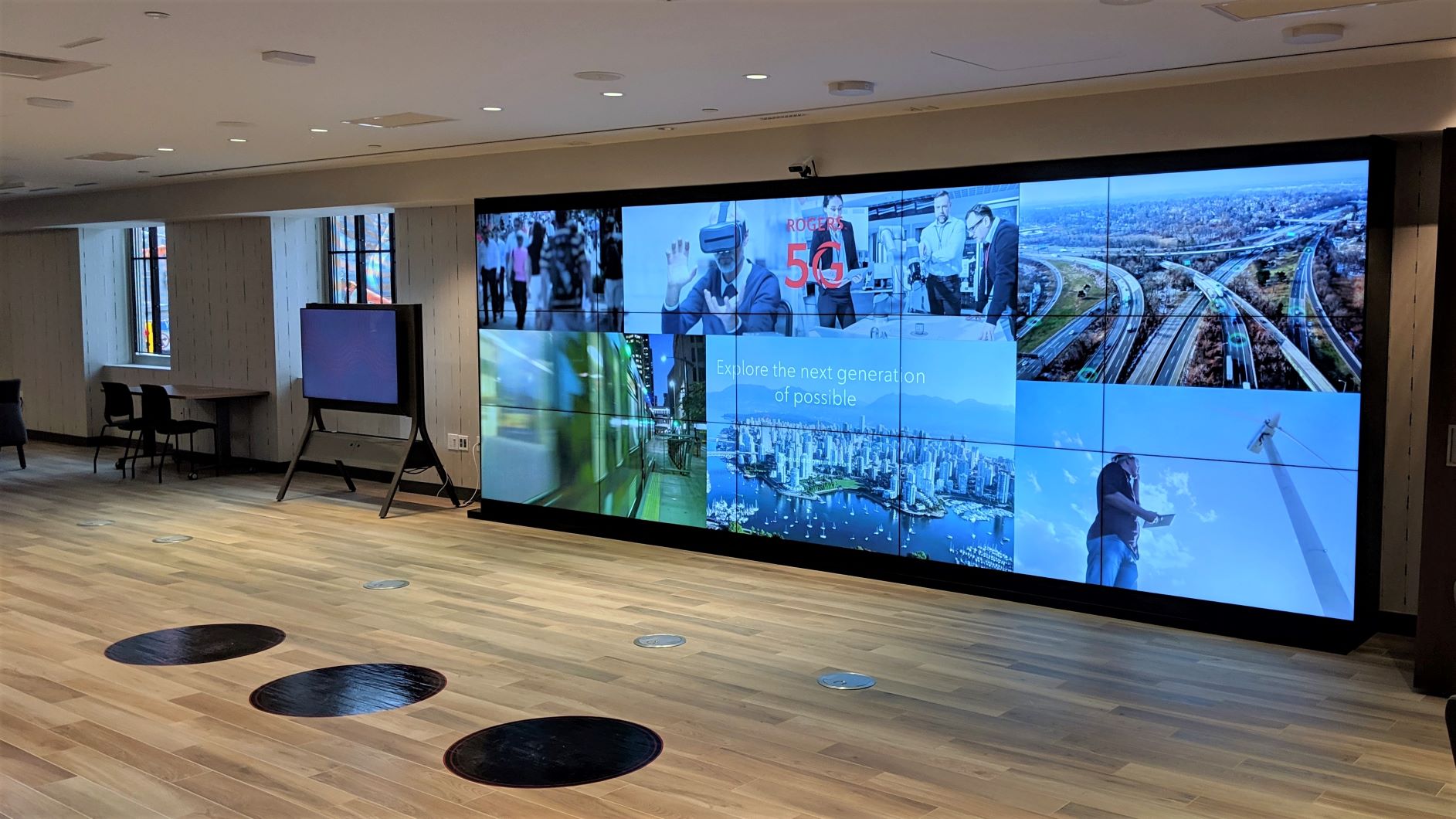 Recently, I upgraded my cell phone. This process always involves my daughter Katie, who, being a designer at Shopify, is much more plugged in to this world. She walks me through a few options with the following priorities in mind: what's the best device for the money on the market today; what are the latest consumer reports saying; what is so idiot proof even her dad can figure them out.
This year we landed on the Google Pixel 3 XL. It's fast, bright, has a great camera and boasts tons of storage — important for all those Ride-a-long video reviews I post here at brioux.tv. The hard part was finding one of these phones in stores. Google has moved on to the Pixel 4 XL line, but Katie felt the 3 was more for me. It took stopping in four different stores, but I finally got the phone I was seeking.
That process would have happened faster — and been more fun — had I gone to the new Rogers 302 flagship store in downtown Toronto. The two-story, 9000 square foot facility is super easy to find, being situated diagonally across the street from Yonge-Dundas Square.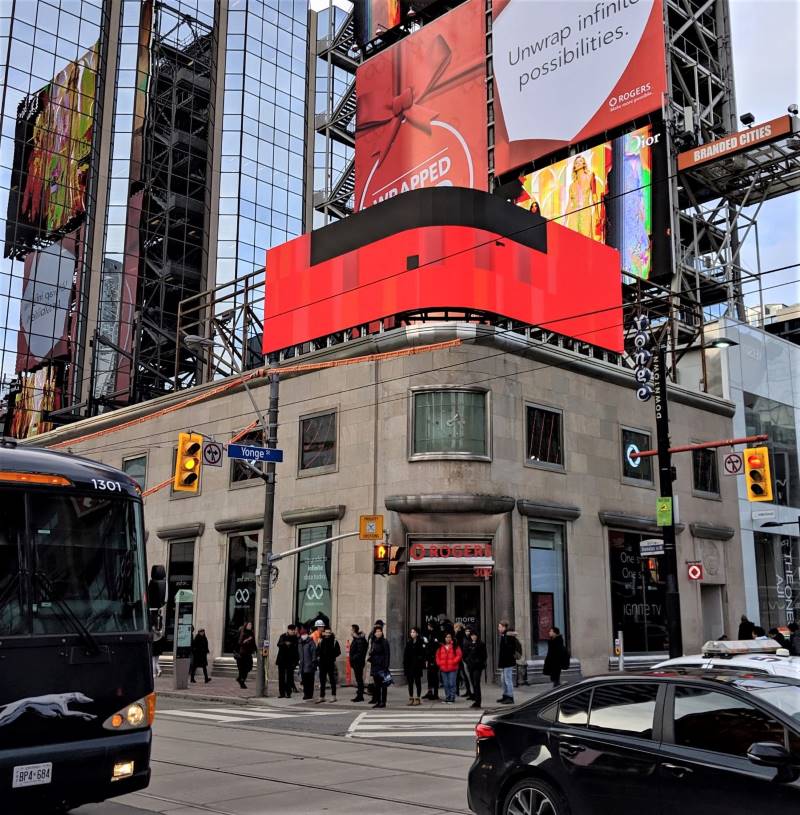 Inside is a re-imagined retail outlet that has plenty of themed spaces. They are all designed to walk customers through how the coming 5G technologies will offer advantages to both regular consumers as well as businesses.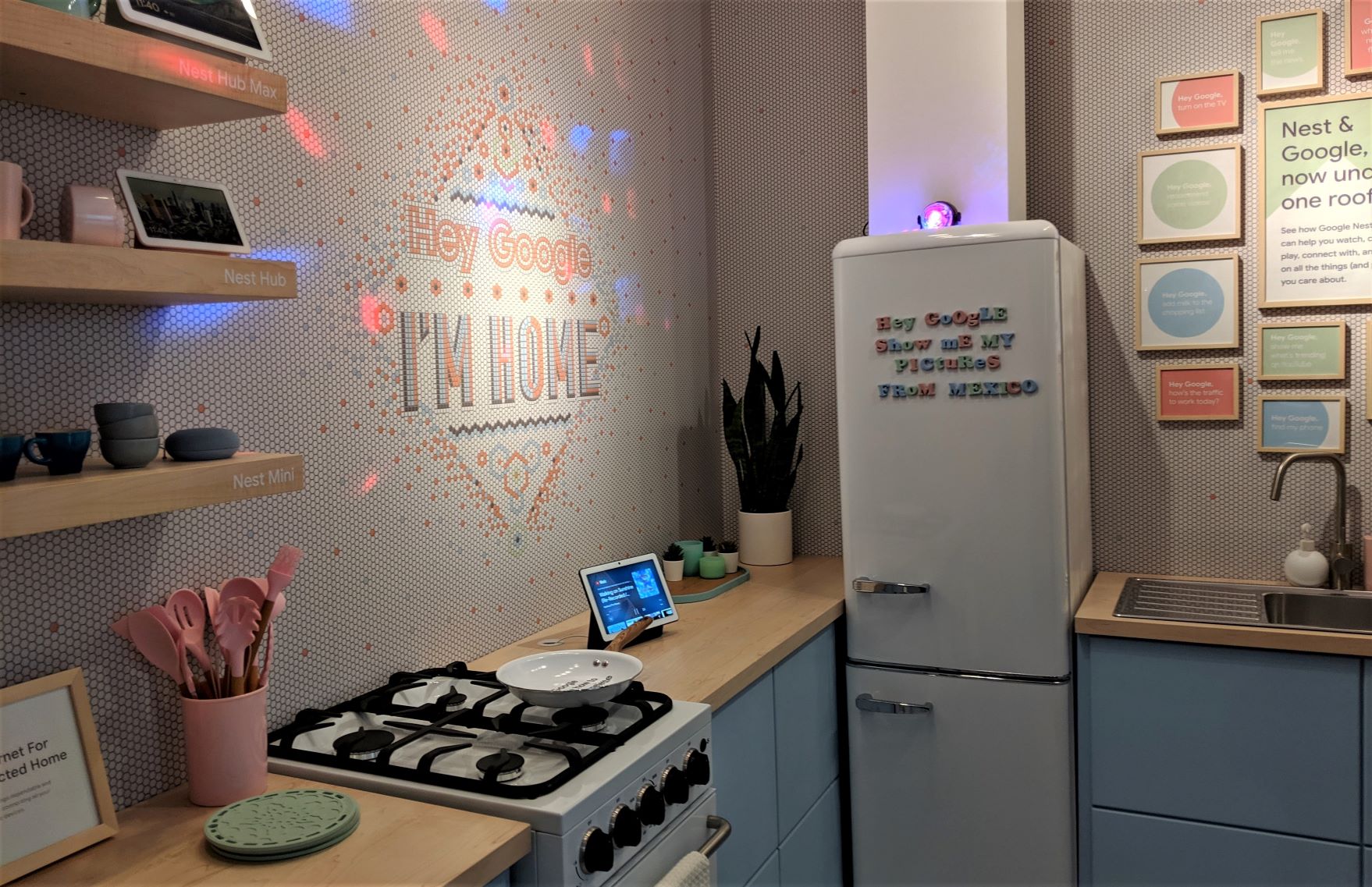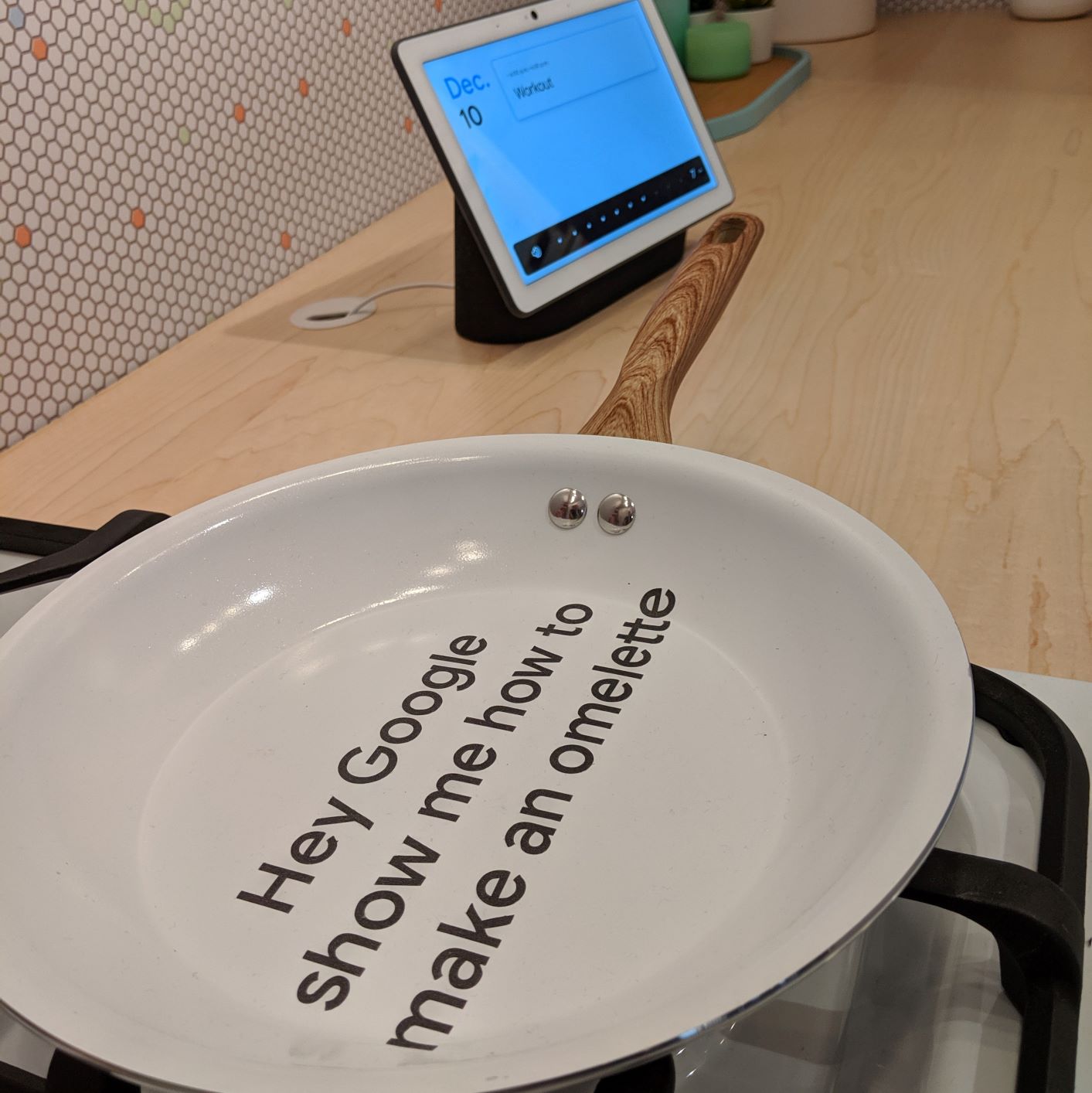 "We see it as an opportunity to showcase all of our wireless platforms in a fun space," says Brent Johnston, President of Wireless at Rogers. He didn't really say fun space, he said, "submersive destination." That's just how Wireless executives talk.
The main floor is designed for individual wireless customers to explore. Cell phones and other mobile units are on display and available for purchase but seeing how to get the most out of them is really what this store is all about.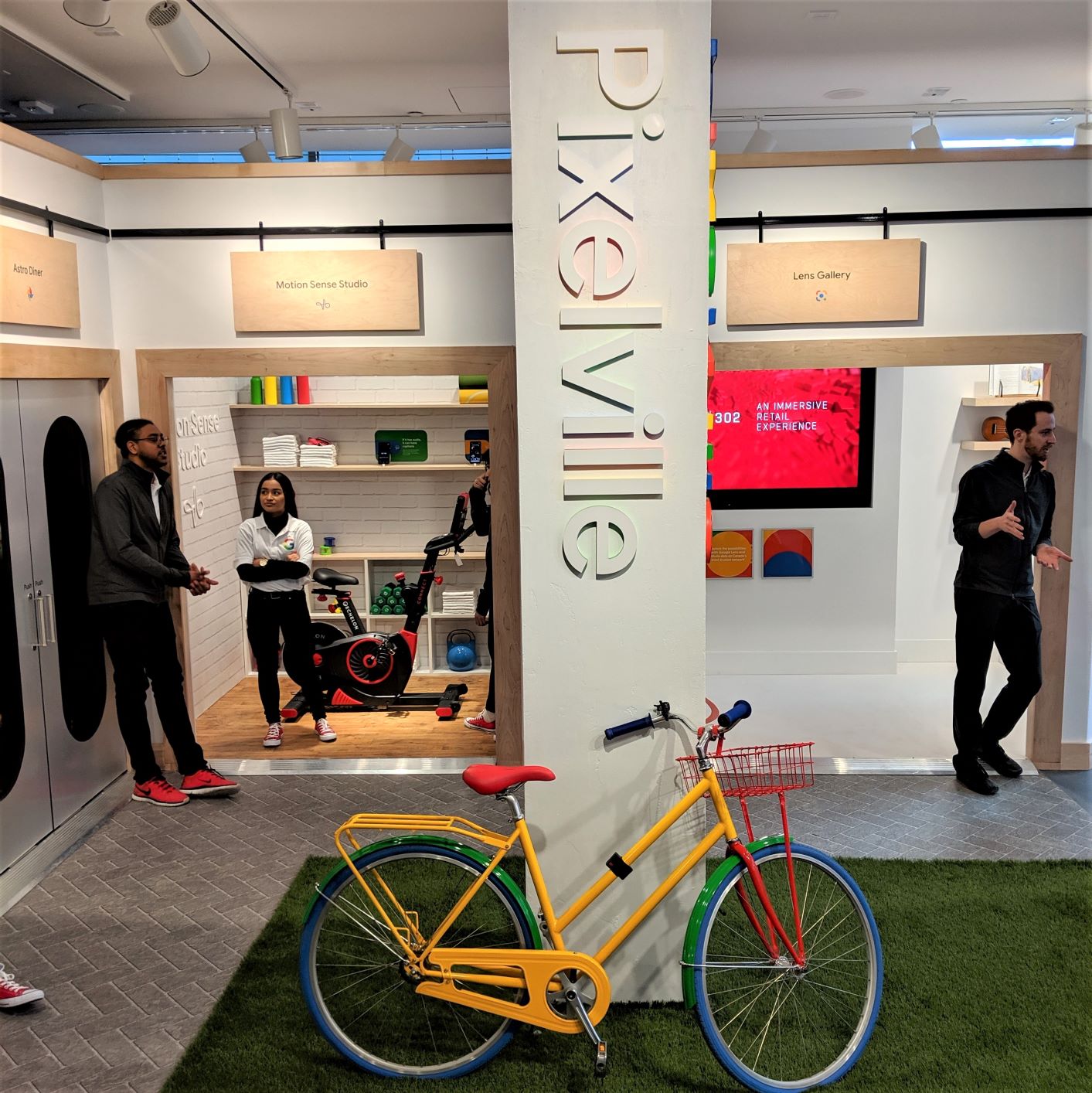 Rogers plans to partner with different phone manufacturers in setting up these interactive hubs. First up is Google with their Pixel line; the space has been dubbed "Pixelville" and has been themed as a tiny neighbourhood right down to the artificial turf and the brightly coloured Pixel bicycle. Customers will be walked inside a series of small rooms showcasing features of the Pixel 4 phones. In one, a kitchen design, lights switch on upon entry, favorite music starts playing and instructions on how to make an omelette suddenly appear on a nearby screen. It's like The Jetsons, only better; all very world of tomorrow stuff only the technology is at everyone's fingertips today.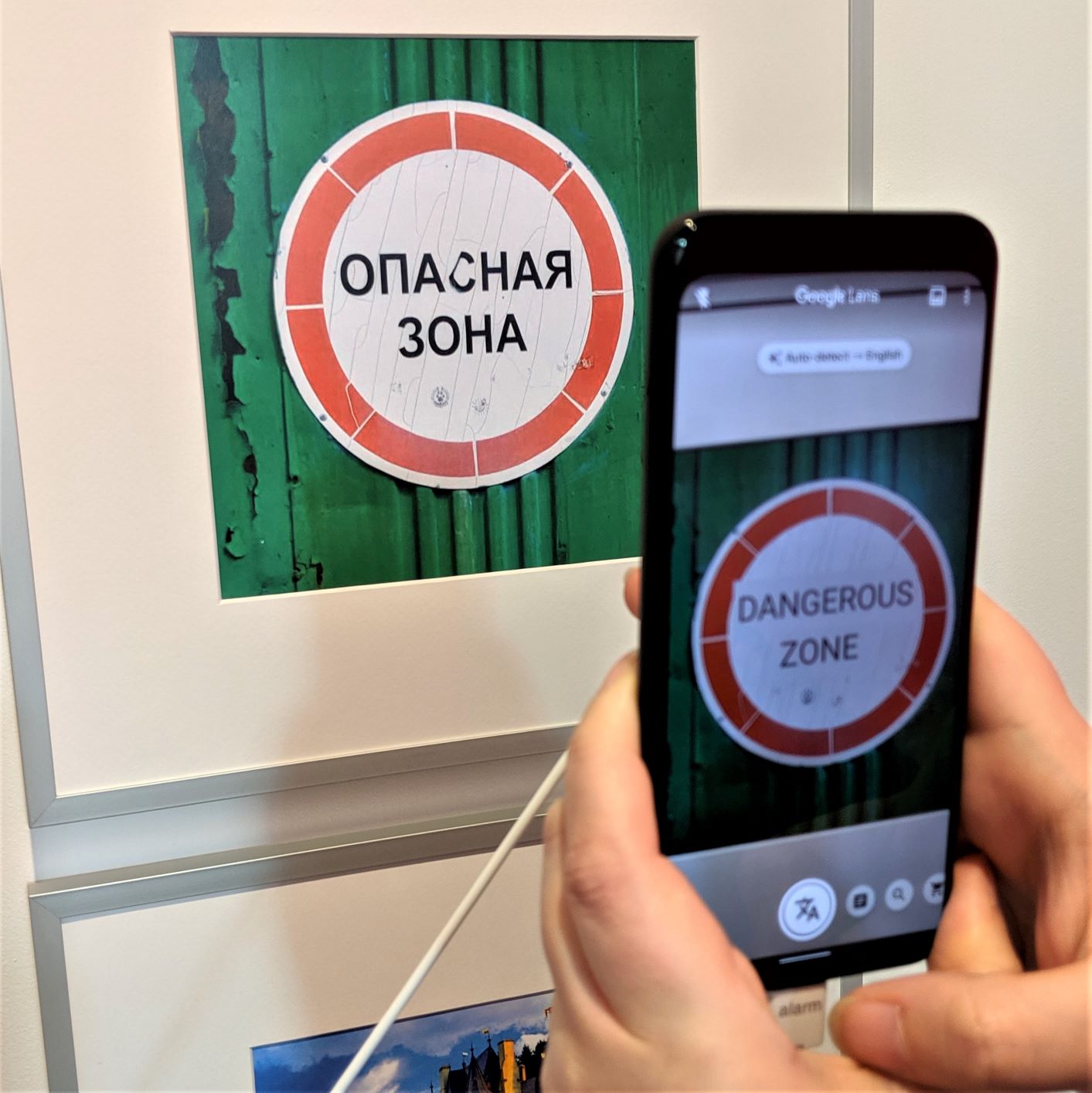 One feature I didn't even know I had on my new Pixel 3: a night sight button that renders bright images out of shots taken in near dark conditions. The Pixel 4 line also had a translator button among its camera settings: hold it up to a menu in an Italian restaurant, for example, and no more ordering what you think is Spaghetti and getting a plate full of sardines.
While Google has the front of store space for now, others, such as Apple, will create their own displays in future months. There already are some iPhone interactive table top comparisons inside Rogers 302.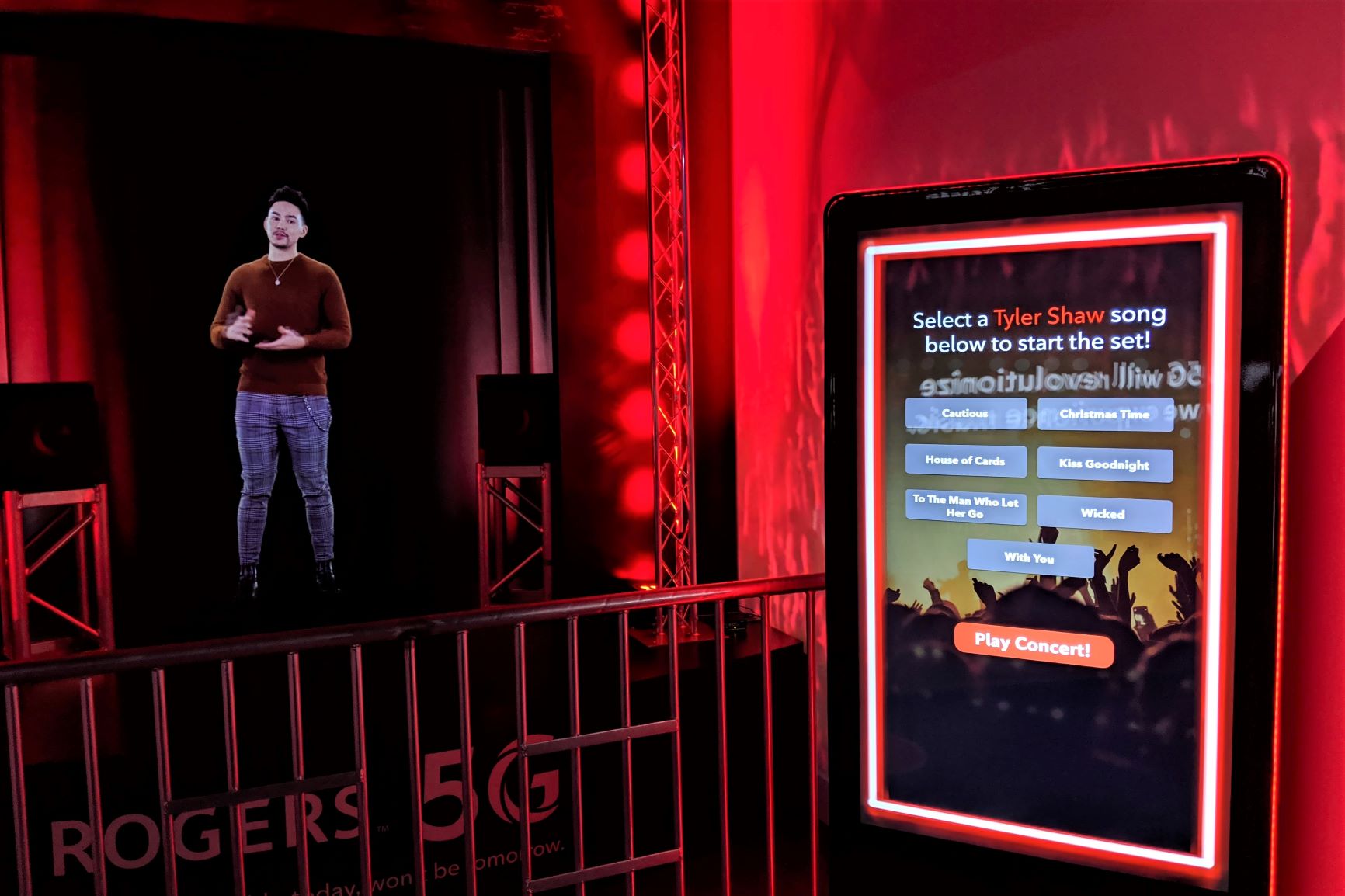 Another area on the ground floor is there to dazzle visitors with 5G wonders. a hologram of singer Tyler Shaw appears on a stage and, depending on what on-screen command you choose, he'll sing "Christmas Time" or another one of his hits. Other artists will be featured in future weeks and months.
Johnson says Rogers had been scouting for just this kind of flagship, centrally located retail hub and quickly seized the opportunity when the space at Yonge and Dundas became available last January. As he notes, 50 million visitors a year gather at the square, which is close by Toronto theatres as well as the Eaton Centre.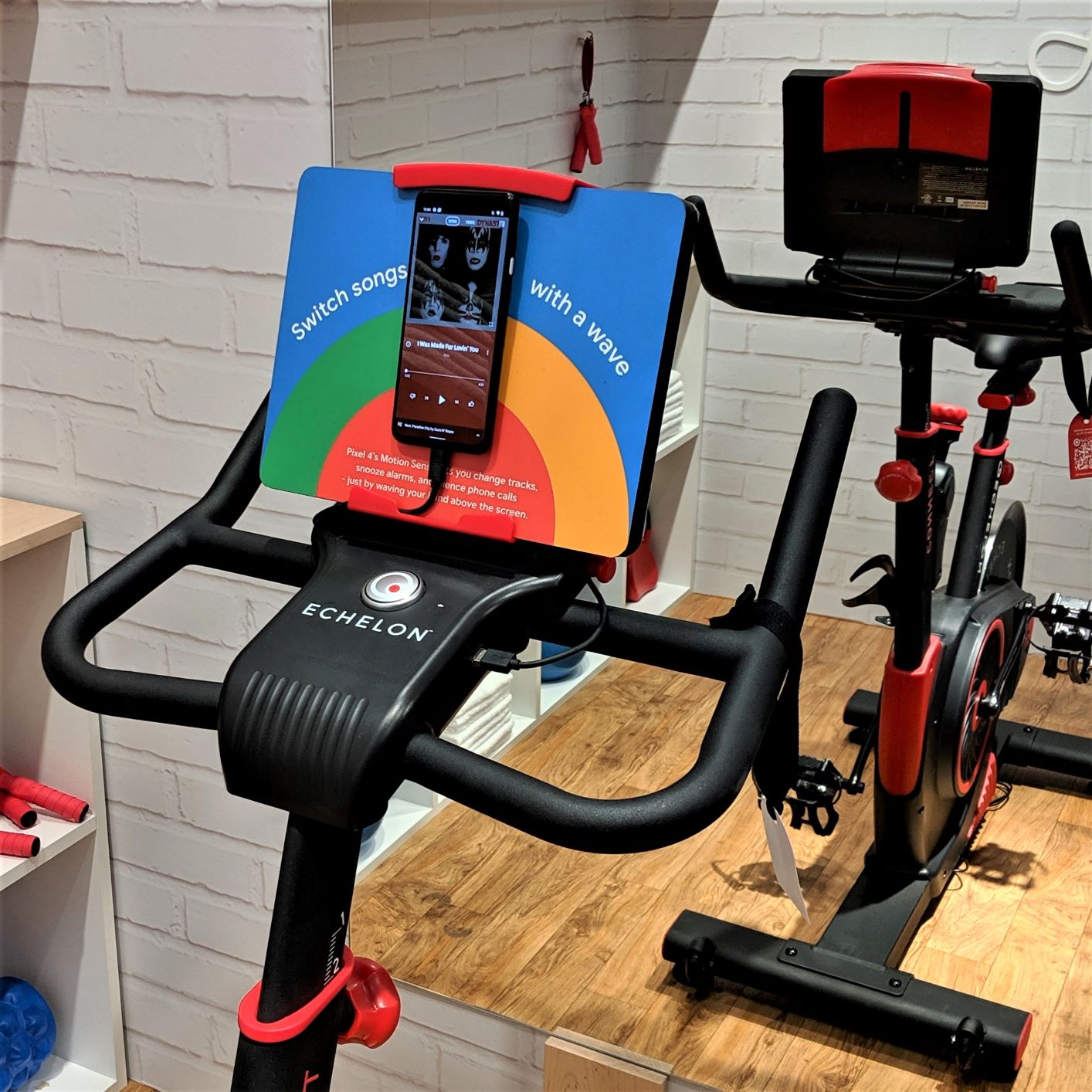 Upstairs is where the new 5G business opportunities are demonstrated. Walking me through it all Tuesday was Anne Martin-Vachon, Chief Retail Officer at Rogers. "This is a place where customers and businesses can come, play, interact and experience 5G ready space," says Martin-Vachon. Rogers is set up to host business gatherings in a large meeting room on the floor. They will also demonstrate the building's coolest feature: a nearly 20-foot wide screen that responds to finger pointing and other hand gestures. It's like those crime fighting info-screens seen on shows such as NCIS Los Angeles, where people point and re-arrange. Want to feel like Tom Cruise in a "Mission: Impossible" at your next business meeting? Now you can do it without leaping from helicopters or hanging off the side of a skyscraper.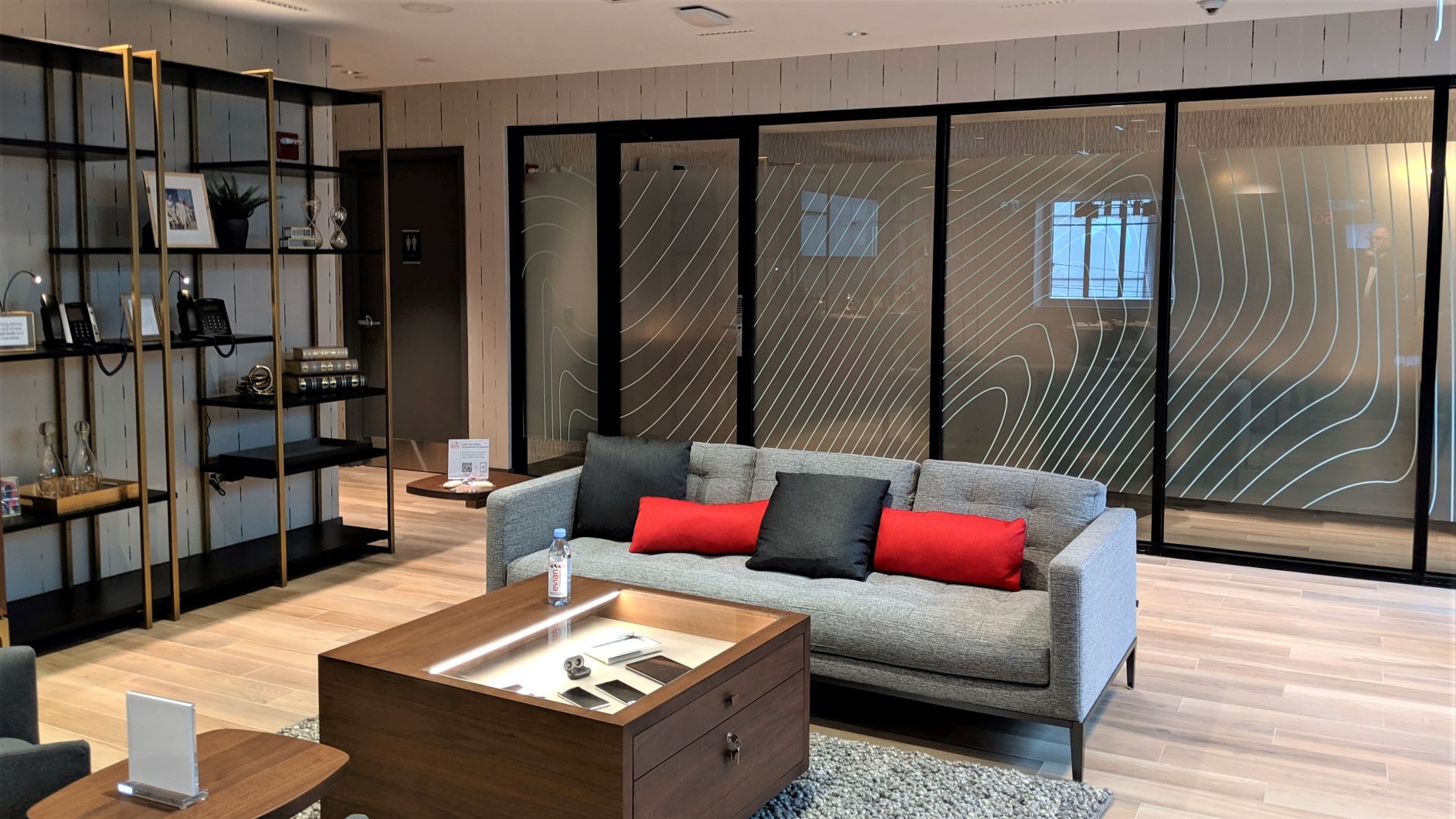 One 5G advantage illumined by the giant screen is 5G's capacity to eliminate sluggish or spotty internet connectivity. 5G is simply a much bigger pipe. When I join 200 other TV critics from across North American at the semi-annual network press tour in January in a Pasadena hotel, for example, getting on-line with 199 others all at the same time is often impossible. Not in 5G promises Johnson. Not ever.
Martin-Vachon feels the new Rogers 302 store will benefit customers who may already have scouted products or services on-line, on the phone or in local outlets, but still want more of a hands-on experience — especially in terms of 5G readiness. She says surveys show that "over 60 per cent of people — the young ones too — actually prefer to come to brick and mortar at one point in time in order to touch, feel and try."
Rogers 302 opens to the public on Thursday December 12 — just in time for Christmas. Doors open at 8 a.m.; first 100 people through the door on opening day will receive an exclusive gift package valued at $200. Other prizes will be awarded throughout opening weekend, including Leafs tickets, mobile devices and more.