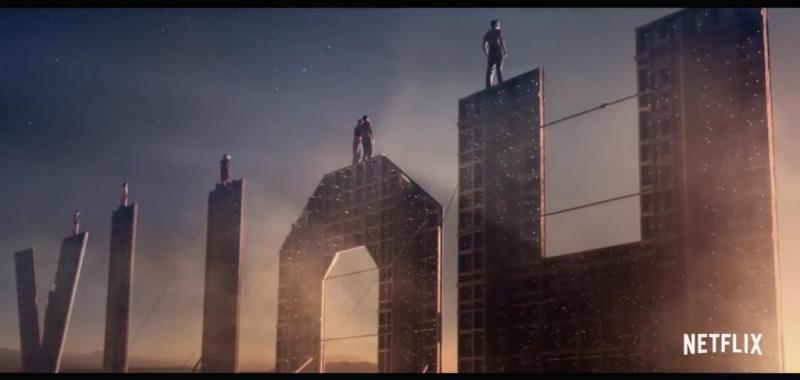 It;s true: many TV favourites did not wrap up before COVID-19 shuttered studios and shut down productions. The finales for both The Voice and American Idol are, like NHL and NBA playoff schedules, going to be updated later. Scripted shows such as Mom and Young Sheldon and S.W.A.T. and Bull may just air what they've got as all were halted. No Bull!
Still, the streamers and the broadcasters have enough in the can to, at the very least, keep things keen through the end of May. For example:
FRIDAY MAY 1
Hollywood (Netflix). Set in the late- '40s, this seven-episode miniseries follows various filmmakers trying to break through in an era where certain races and genders need not apply. Darren Criss, Patti LuPone, Dylan McDermott and Holland Taylor play a mix of real-life and fictional characters. From prolific TV showrunner Ryan Murphy (Glee, American Horror Story).
Upload (Amazon Prime Video). Imagine a world where people nearing death could have their minds "uploaded" and stored in a virtual afterlife. Greg Daniels (The Office) is behind this 10-episode comedy.
SUNDAY MAY 3
Indebted (NBC): Season finale
Good Girls (NBC): Shortened season finale
Billions (Showtime/Crave). Juliana Margulies joins the cast. Season premiere; several episodes were not shot when production shut down in March.
MONDAY MAY 4
Hollywood Suite presents a day-long festival of films starring "STar Wars" legends Harrison Ford and Carrie Fisher. Films such as "Working Girl" and "When Harry Met Sally" will be featured.
TUESDAY MAY 5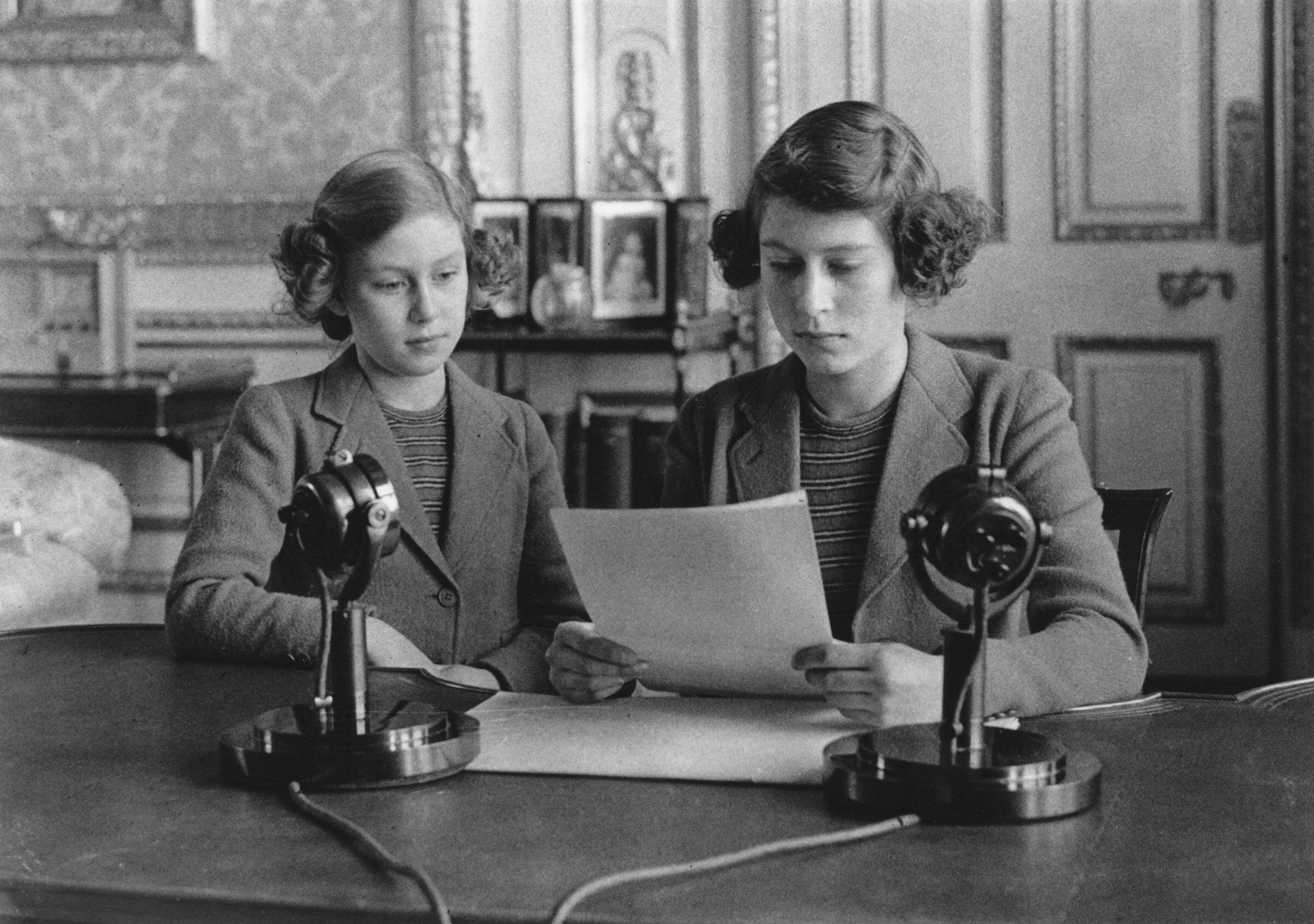 The Queen at War (PBS). Did you know that Elizabeth II is the only current head of state who saw active duty in WWII? It's all in this PBS special.
The Conners (ABC/CTV). Season finale.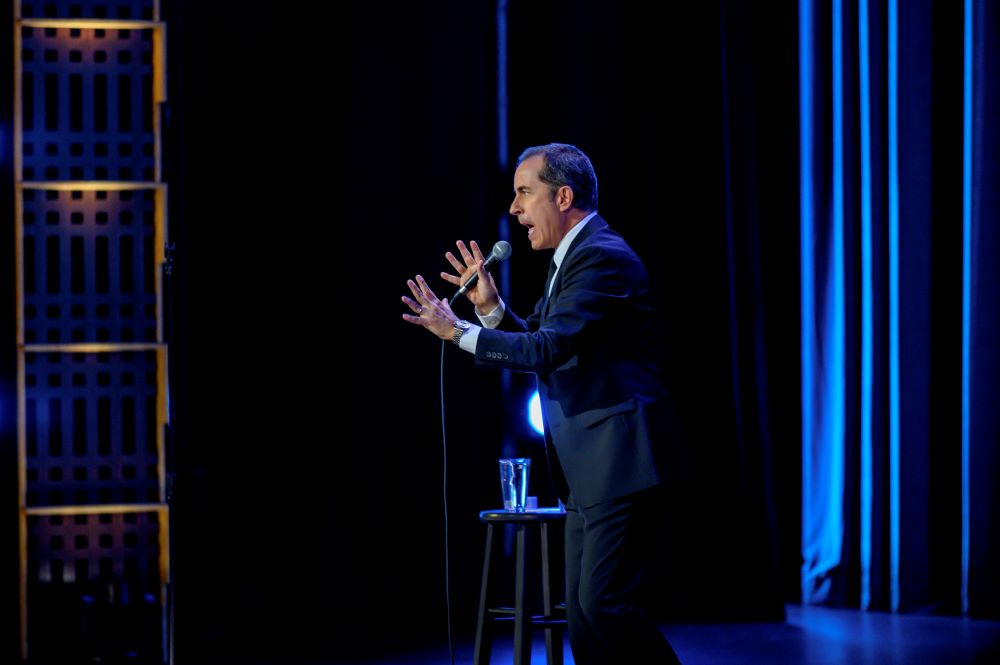 Jerry Seinfeld: 23 Hours to Kill (Netflix). Seinfeld's latest stand up comedy special, taped at the Beacon Theatre in New York City. The comedian's comedian arrives for the gig James Bond style. Never mind this; give us more Comedians in Cars.
Natalie Wood: What Remains Behind (HBO). Documentary about the actress who drowned at 43 in 1981.
FRIDAY MAY 8
Dead to Me (Netflix). Season premiere. Christina Applegate was a revelation in Season One of this dark comedy about a widow and her new best friend—the woman who ran down her late husband.
Magnum, P.I. (CBS, CTV). Two hour season finale.
SUNDAY MAY 10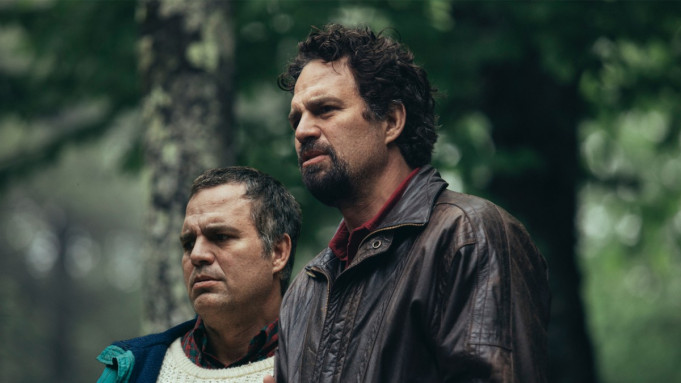 I Know This Much is True (HBO/Crave). Mark Ruffalo is beside himself in dual roles playing a set of not very identical twins. The actor gained 30 pounds to play the heavier twin who suffers from schizophrenia. Rosie O'Donnell and Juliette Lewis also star.
Call Your Mother (CTV Comedy Channel). Celebrate Mother's Day with the mom's of comedians Louie Anderson, Awkwafina, David Spade and Tig Notaro in this documentary salute.
Gordon Ramsay: Uncharted (Nat Geo). The potty-mouthed chef goes outside; gets draggeed over mountains, etc.
MONDAY MAY 11
Cardinal (CTV). The fourth and final season of this edge-of-your-seat drama concludes with a man hunt in the snow.
TUESDAY MAY 12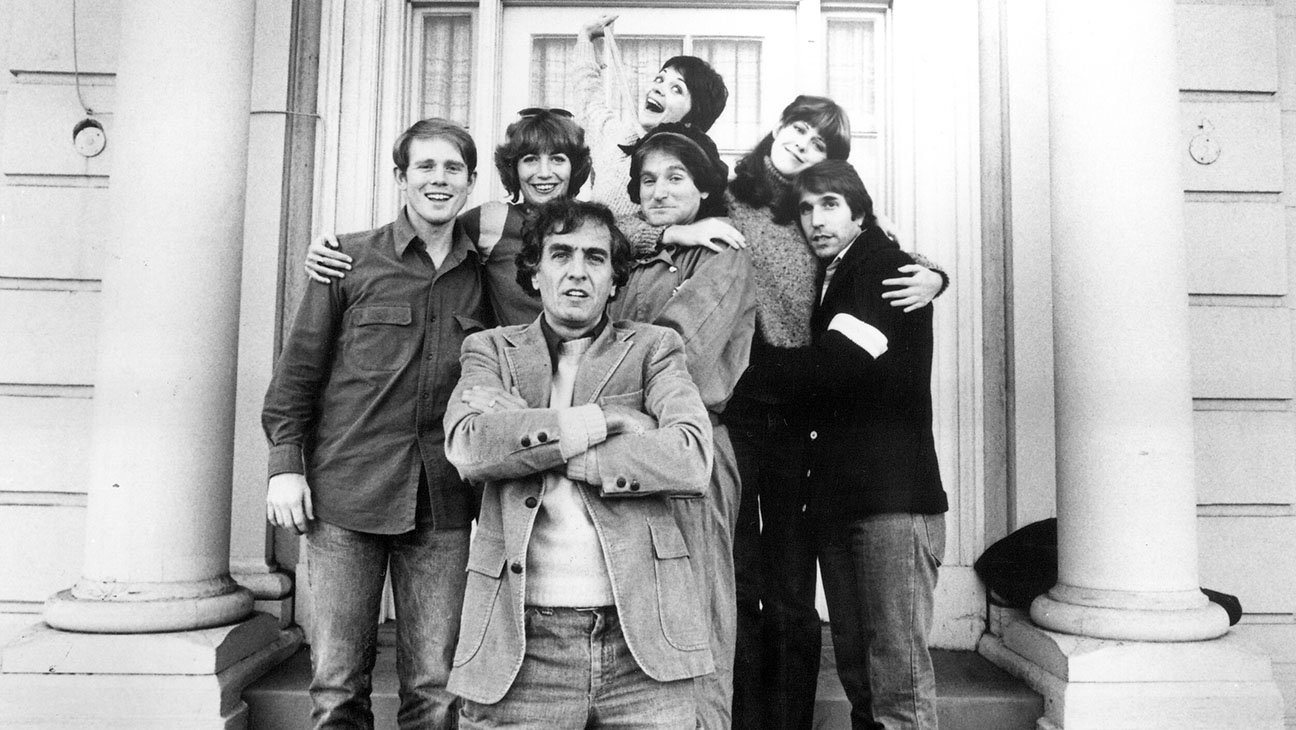 The Happy Days of Garry Marshall (ABC). The late, great writer/producer behind such TV gems as The Odd Couple, Happy Days and Mork & Mindy as well as movies such as "Pretty Woman" is saluted.
Unbreakable Kimmy Schmidt: Kimmy vs. the Reverend (Netflix). The entire cast returns in this interactive, choose-your-adventure special spun off from the canceled comedy. Guests include Jon Hamm, Jack McBrayer, Fred Armisen, Amy Sedaris, Chris Parnell.
WEDNESDAY MAY 13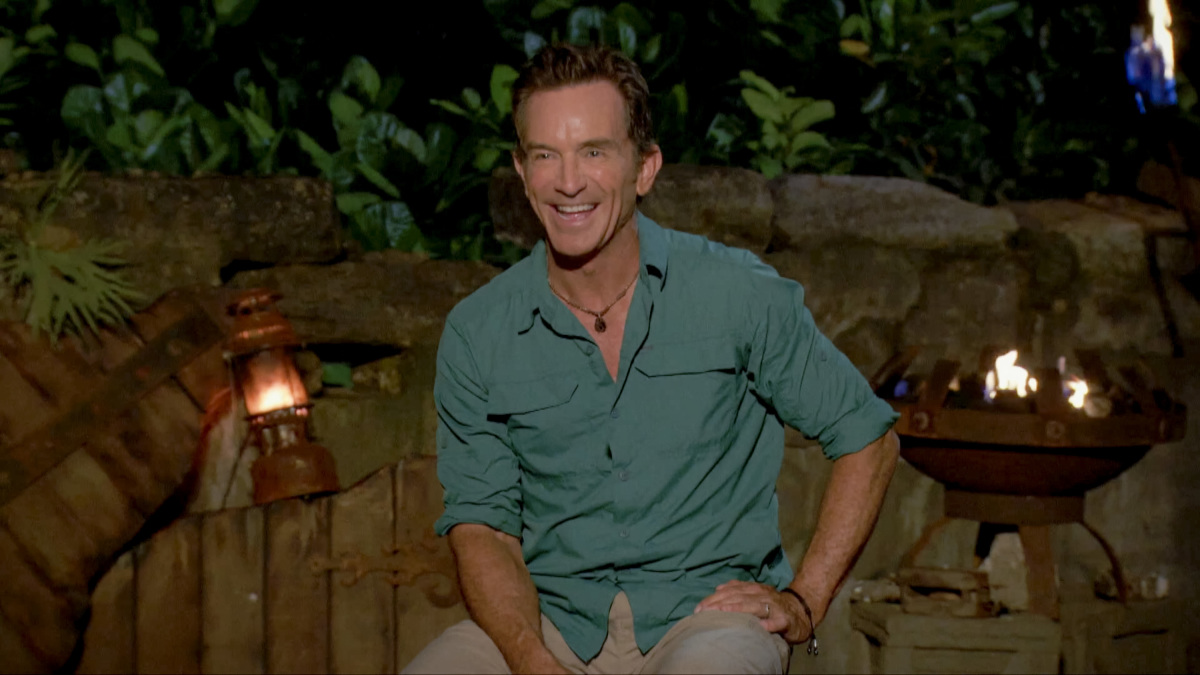 Survivor (CBS/Global). With the studio off limits, host Jeff Probst may have to snuff the last Tiki Torch of this season out in his garage or in his powder room. The plan is to have Probst host a "virtual" reunion of all 20 of this season's "Winners at War." In addition, production on Season 41, which was supposed to start shooting in May in Fiji, is currently up in the air.
THURSDAY MAY 14
How to Get Away With Murder (ABC). Series finale. This is still on??
Station 19 (ABC/CTV). Season finale.
FRIDAY MAY 15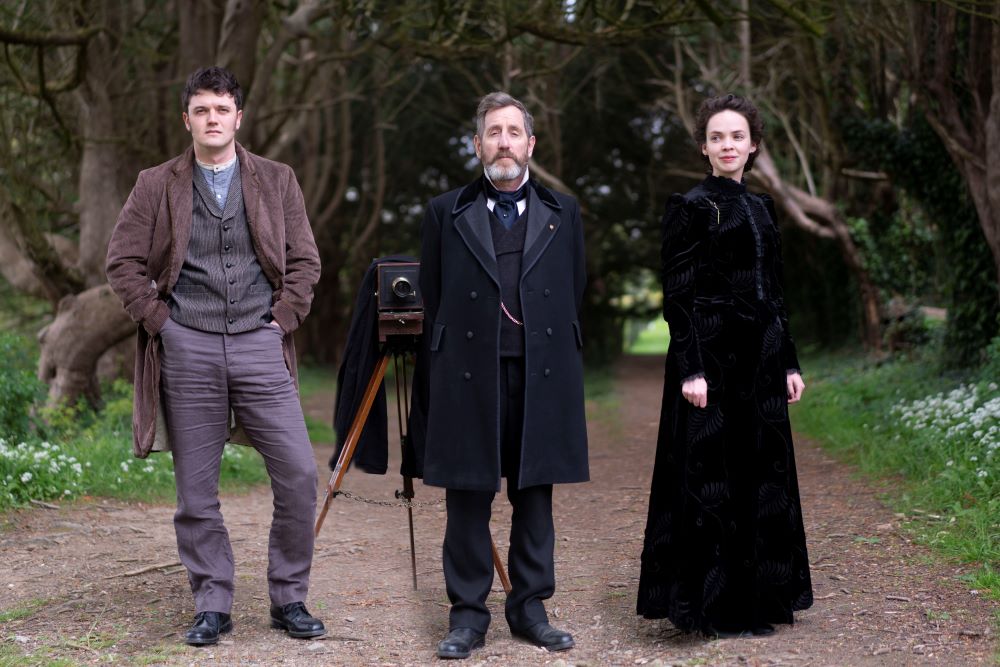 Dead Still (Citytv, Acorn TV). We see dead people in this six-episode, Irish-Canadian co-production from Shaftesbury. It's about Victorian-era photographers who take family memorial portraits of the recently deceased. Then they send them tomb it may concern!
The Blacklist (NBC). Shortened season finale. Yes, it's still on!
SUNDAY MAY 17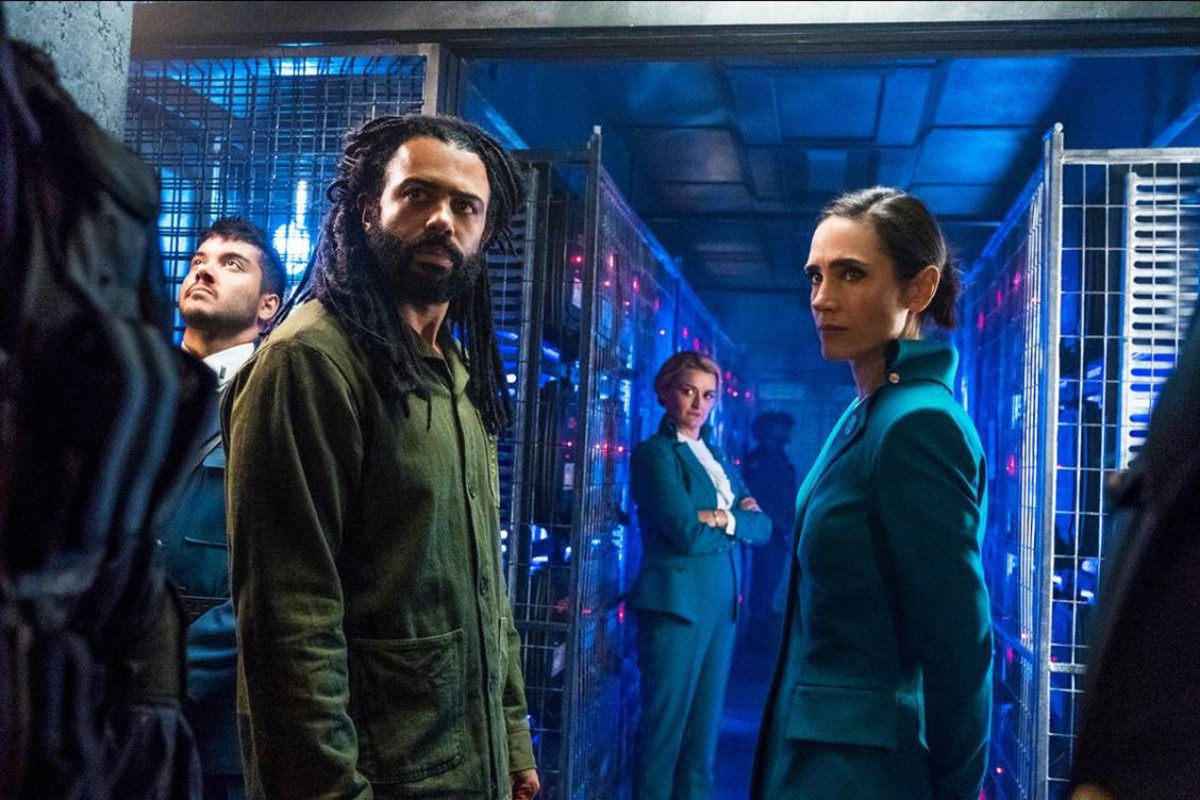 Snowpiercer (TNT). Orphan Black creator Graeme Manson stepped in when this project, based on a graphic novel and a 2013 movie, stalled. Set in a snowy, post-apocalyptic future, this 10-episode series is about a gigantic, prepetually moving train carrying what remains of Earth's human population. Just the kind of laugh riot, feel good movie we need now, right? Daveed Diggs and Jennifer Connelly star with Sean Bean signed for an already ordered second season.
TUESDAY MAY 19
Patton Oswalt: I Love Everything (Netflix). Stand up comedy special.
WEDNESDAY MAY 20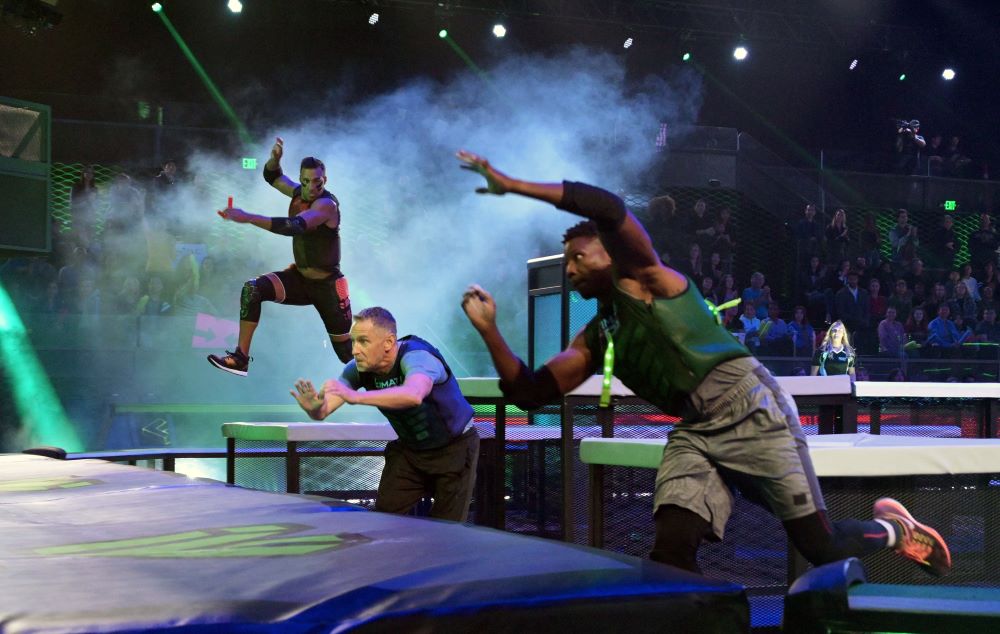 Ultimate Tag (Fox; CTV). Game show. Yes, this is what it has come to, folks. Tag on TV, in a time when we're supposed to be social distancing. Imagine — people actually touching each other! NFL stars JJ, TJ and Derek Watt host, with I Don't Know on third.
The Masked Singer (Fox, CTV). Season finale. Never a live show, the entire season was taped in advance.
THURSDAY MAY 21
Influence (CBC, CBC Gem, documentary). This "Hot Docs at Home on CBC" presentation takes a hard look at infamous PR wizard Lord Timothy Bell, who help solidify power for Margaret Thatcher and other despots.
Celebrity Escape Room (NBC). Spun off from NBC's annual "Red Nose Day" fundraiser, this features Jack Black, Ben Stiller, Courteney Cox, and Lisa Kudrow all trying to bust out of an escape room.So doing what we've all been doing for six weeks.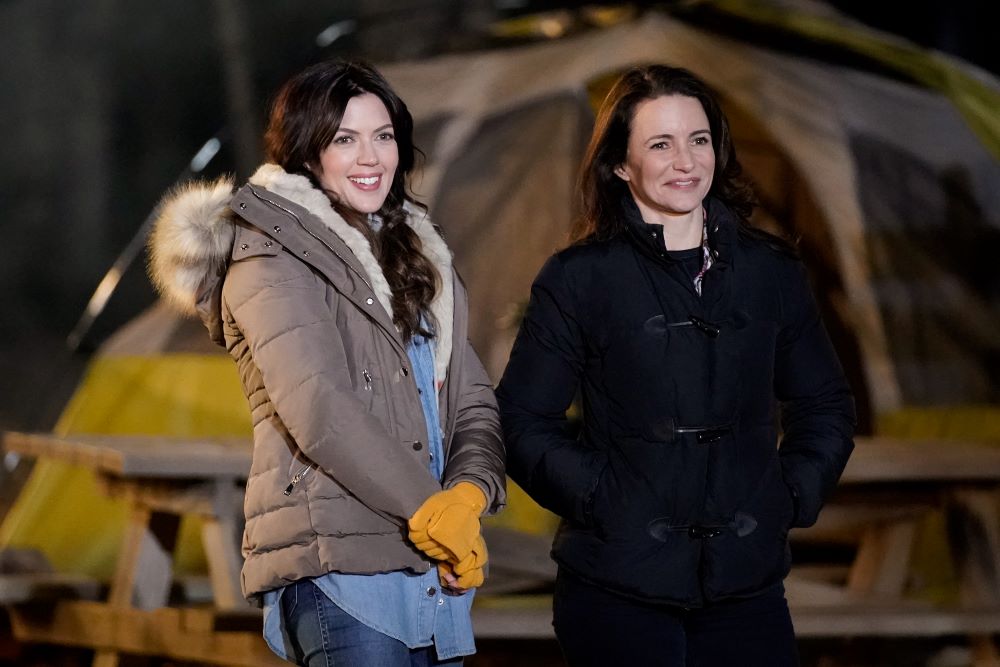 Labor of Love (Fox/Citytv). Hosted by Kristin Davis (Sex and the City), the series follows career woman Kristy Katzmann who wants a partner and a baby and she's got eight episodes to pick the right sperm doner from 15 potential suitors. You can do it men!
Burden of Truth (The CW). If you missed the third CBC season of Kristen Kreuk's Winnipeg-based legal drama, here's a chance to catch up.
Holy Moley (ABC). Season premiere. Last summer's wacky mini-golf series returns.
To Tell the Truth (ABC). Season premiere. Anthony Anderson returns as host.
FRIDAY MAY 22
Homecoming (Amazon Prime Video). Season premiere. Julia Roberts and most of the Season One cast of this anthology drama is gone. The new season stars Janelle Monáe, who we meet floating in a canoe with no memory of how she got there.
"The Lovebirds" (Netflix). A romantic comedy starring Kumail Nanjiani and Issa Rae as a couple who find themselves caught up in a murder mystery while in the middle of a date. Originally scheduled as a theatrical release, Paramount flipped this to Netflix once it was evident cinemas would be shuttered for months.
SUNDAY MAY 24
Little Big Shots (NBC). Season finale.
MONDAY MAY 25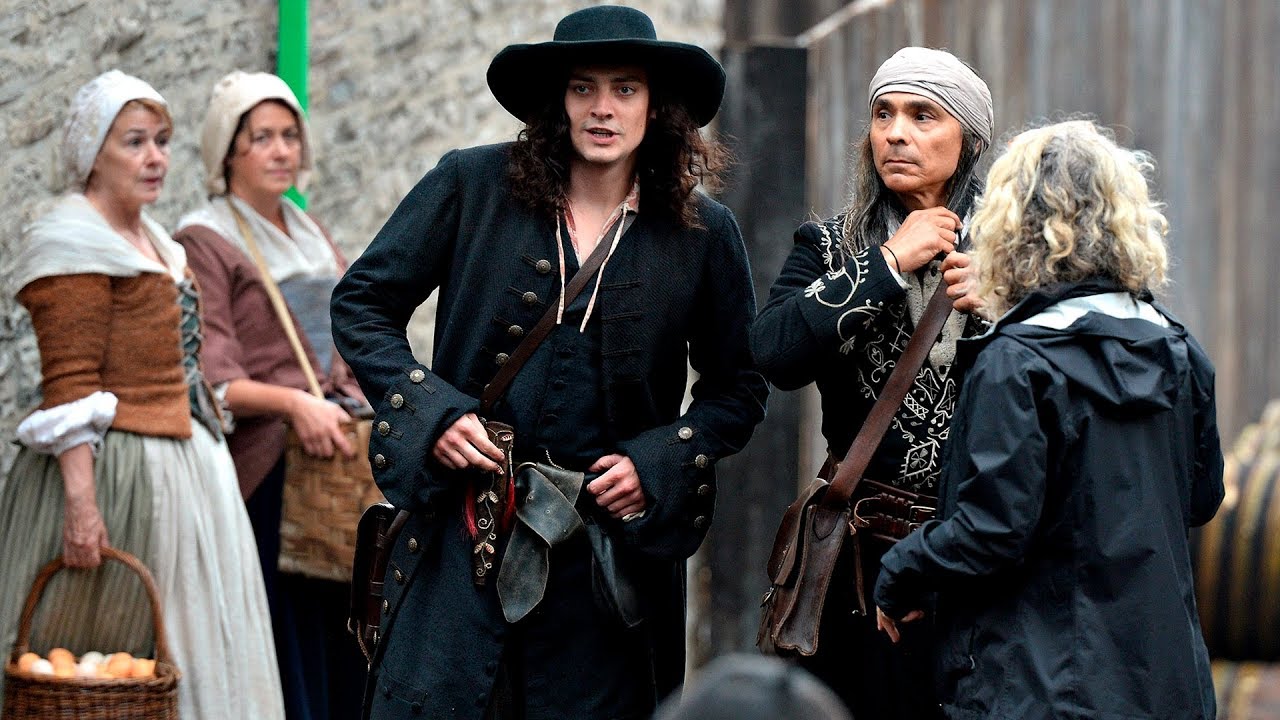 Barkskins (Nat Geo). This eight-part miniseries spanning 300 years is based on the 2016 novel by Annie Proulx. It tells the story of French and English settlers and the conflict between the two families in what would eventually become Quebec. Shot last summer in a small town near Quebec City. David Thewlis and Marcia Gay Harden star.
The Titan Games (Fox/Global). Dwayne Johnson returns as host as beefy athletes go head-to-head in a battle of somethingorother.
TUESDAY, MAY 26
America's Got Talent (NBC/Citytv). Sofia Vergara (Modern Family) joins Simon Cowell, Howie Mandel and Heidi Klum among the celebrity judges for the 15th season of this tlent showcase.
WEDNESDAY MAY 27
Love Life (HBO Max). This is the first scripted series for the new Warner Bros. streaming service HBO Max, which does not cross the border into Canada. Anna Kendrick and Paul Feig are among the stars of this rom-com anthology which follows characters on a quest for love and more revenues for Warner Bros.
Game On! (NBC/Global). Keegan-Michael Key hosts this sports comedy entertainment show where two teams of three, captained by tennis champion Venus Williams and Super Bowl champion Rob Gronkowski, compete in games of trivia and sorta sporty stuff.
The Not too Late Show with Elmo (HBO Max). Sesame Street's Elmo gets his very own talk show. Guests: John Oliver, John Mulaney, Cookie Monster and Blake Lively.
Marvel's Agents of S.H.I.E.L.D. (ABC). Final season premiere.
FRIDAY MAY 29
Central Park (Apple TV+). This new, animated comedy from Bob's Burgers' creator Laren Bouchard is a walk in the park. It's a musical about a family who somehow live right in New York's famed Central Park and sort of run the place. Kristen Bell and never funny showkiller Josh Gad lend voice, as does Kathryn Hann, Tituss Burgess and Stanley Tucci. Beautifully animated, it's already renewed for a second season.
Ramy (Netflix). One of my favourite series from last year returns for a second season. Two time Oscar winner Mahershala Ali plays Ramy's (Golden Globe Award winner Ramy Youssef) mentor in this second, 10-episode season.
Somebody Feed Phil (Netflix). Good natured Phil Rosenthal, the co-creator of Everybody Loves Raymond, returns for a third season and eats his way around the world without ever gaining any weight. It's as if Tony Wong had a TV show.
Space Force (Netflix). Set in the newest branch of the American armed forces, this comedy stars Steve Carell, John Malkovich, Lisa Kudrow and Fred Willard.
SATURDAY MAY 30
Rescuing Rex (TVO). Dogs from all over the world are showcased in this Wild West of animal adoption. But just who is saving whom?
SUNDAY MAY 31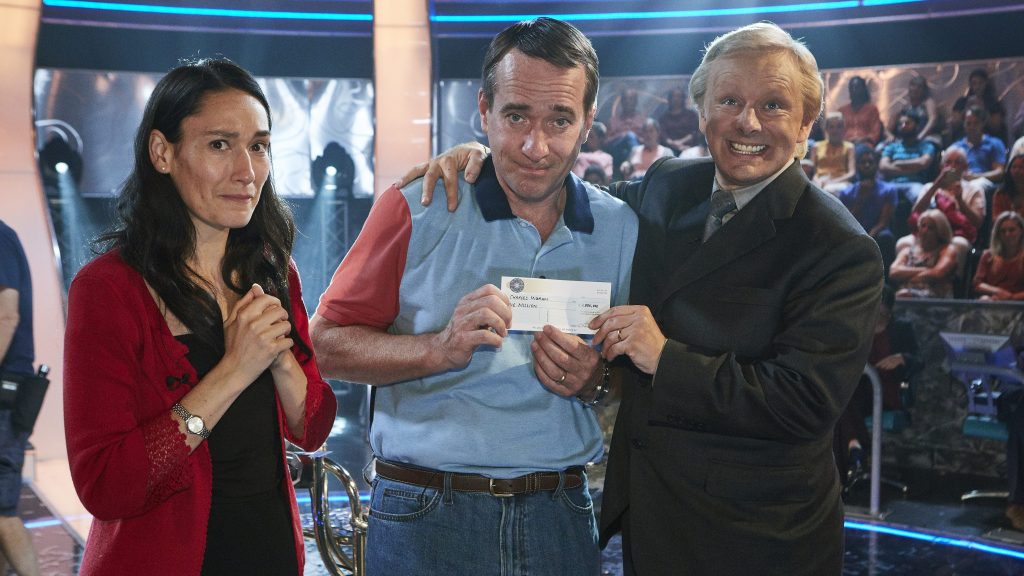 Quiz (AMC). Way back when Who Wants to Be a Millionaire first broke out in Britain, a contestant tried to cheat by having a plant cough signals from the studio audience. Michael Sheen, Matthew Macfadyn and Sian Clifford star.
Celebrity Family Feud/Match Game/Press Your Luck (May 31, ABC; Citytv). This either describes what we're all doing now or means that all three of these updated classic game shows are set to return to prime time.