Hollywood (Netflix). This is the dark side of "A Star is Born." With Feud: Bette & Joan, Ryan Murphy proved he could recreate Los Angeles in the early '60s in all its Tinseltown glory. He does it again here only in the post-war era of the late '40s, early '50s, right down to landmarks such as Western Costume as well as the inner studio gates on the Paramount lot (here re-christianed as fictional "Ace" Studios).
The series follows the lives of several aspiring actors and movie makers hoping to make it big in Hollywood. That's an overly-familiar story, but Murphy zeros in on how certain minority groups — LGBT, blacks, even, ironically, Jews — had a hard time breaking in as studio heads at the time felt any hint of ethnicity or certain sexual orientations were box office poison.
Murphy brings his usual sass ands flair to directing as well as writing, with much of the first episode inspired by the 2018 doumentary about notorious star hustler/gas station attendant Scotty Powers ("Scotty and the Secret History of Hollywood."). Don't look for a strict re-telling of history in this revisionist drama. Murphy and executive producer partner Ian Brennan move it all along with a mix of nostalgia and just enough fantasy.
Murphy goes to his deep bench of stock players for several key roles. David Corenswet (The Politician) plays a naive young buck just back from the war who dreams of stardom but — with a wife as well as a baby or two on the way — makes ends meet by servicing rich matrons at the "Golden Tip" garage. Dylan McDermott (American Horror Story) plays a garage owner based on Scotty the hustler, albeit with a stubborn cough.
Darren Criss, Holland Taylor, Patti LuPone and Jim Parsons also have roles. Jake Picking plays Rock Hudson. Murphy puts some bounce to the times by making great use of period tunes, and even gives a rather ignominious shout out to Cole Porter.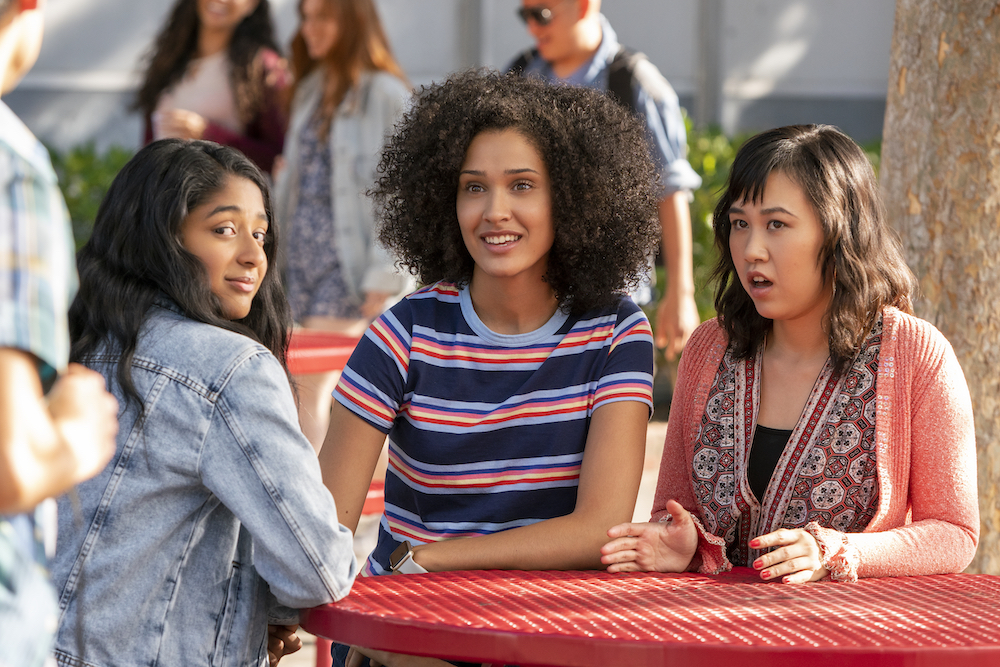 Never Have I Ever (Netflix). If you liked Mindy Kalling's The Mindy Project, you'll want to binge this new series. Kalling does not appear but co-created (with Lang Fisher) and executive produced this coming-of-age series loosely based on Kalling's own teenage years, although set in present day. Mississauga, Ont., newcomer Maitreyi Ramakrishnan — who has the comedy chops — plays Devi, a sophomore student trying to get past the sudden death of her father and and the psychological paraslysis it triggered. Somehow the actress and Kalling make that seem funnier than it reads. Always welcome Niecy Nash plays Devi's psychologist.
Devi is both ballsy and bashful, a typically volatile teen girl superpowered by Kalling's wonderfully turbo-charged sense of self.
The culture clash of seeing a young Indian girl in an American classroom is made more relevant by showing that Devi isn't the only outsider; so are her best friends. Kalling adds a sharp overhand of a fresh twist by having testy tennis ace John McEnroe narrate the series. "Whaddaya mean it's out? It's WAY, way out!"
UPDATE: having binged all eight episodes I'm pleased to report that this series just keeps getting better and better. Ramakrishnan, 18, is perfectly cast, swinging through the highs and lows of teen life with ease. The complexities within her home life in Sherman Oaks keeps building, driven mainly by her strict, and equally bereaved mother, Dr. Nalini Vishwakumar (Poorna Jaggannathan). The James Franco look-a-like who plays Devi's big crush, Paxton (Darren Barnet), is actually worthy. Her snotty school nemesis, Ben (Jaren Lewison), is more than just a priveleged snob. Devi's two best friends, Eleanor and Fabiola (Ramona Young and Lee Rodriguez), are — just like Devi — churning well outside their nerd cocoons. Devi's babe cousin from India, Kamala (Richa Moorjani), is also more than what she seems.
Never have I ever seen so many teens take such intriguing leaps. Watch this show!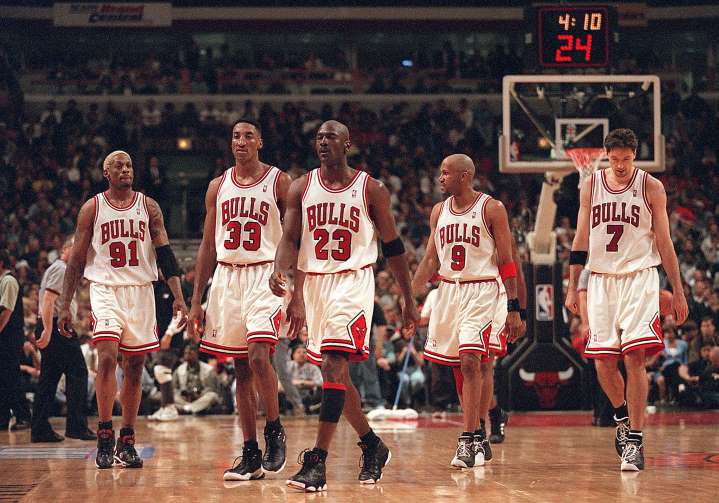 The Last Dance (ESPN, Netflix). Even if you were never a fan of the Chicago Bulls during their six championship runs of the '90s you've heard of Michael Jordan. Therefore, don't put off watching this series, just do it. It comes just as Jordan's legacy is being challenged and compared with that of reigning NBA all-star, "King" LeBron James. Countering such talk are these scenes of Jordan in all his relentlessly competitive, suspended in mid-air glory. The series also provides profiles of perennially under appreciated Scottie Pippen and Kim Jong-un's pal, Dennis "The Worm" Rodman. Always in the background is a compelling story of why money, not time, is the reason most sports dynasties reach a breaking point.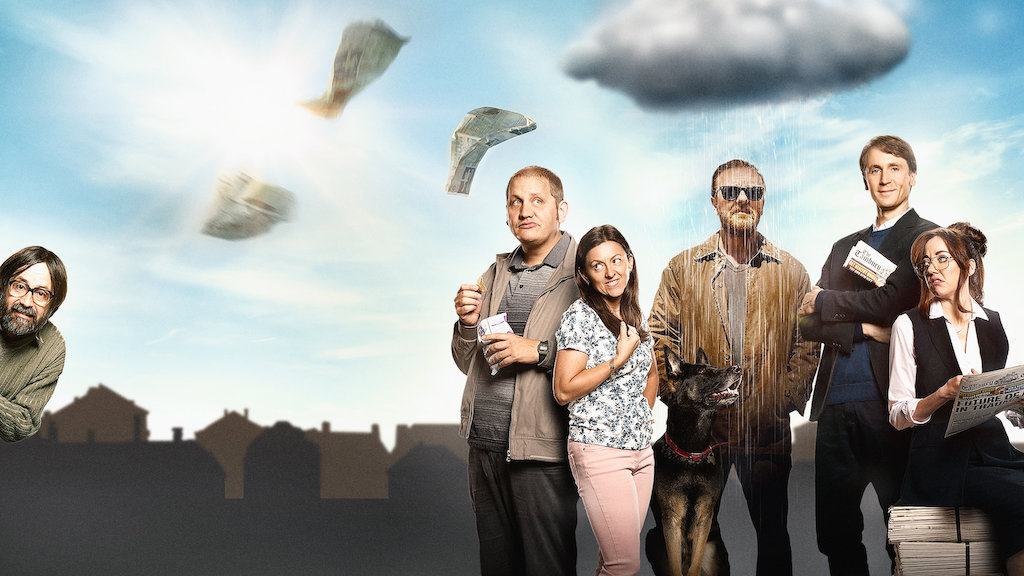 After Life (Netflix). Season Two of this dark comedy about humanity and hilarity, which premiered last week, returns to the picturesque small town in Britain where widower Tony (Ricky Gervais) is trying to be kinder to others. He's also still trying to not commit suicide– if just for the sake of his dog. The dog is worth it. Read more about why I love this series here.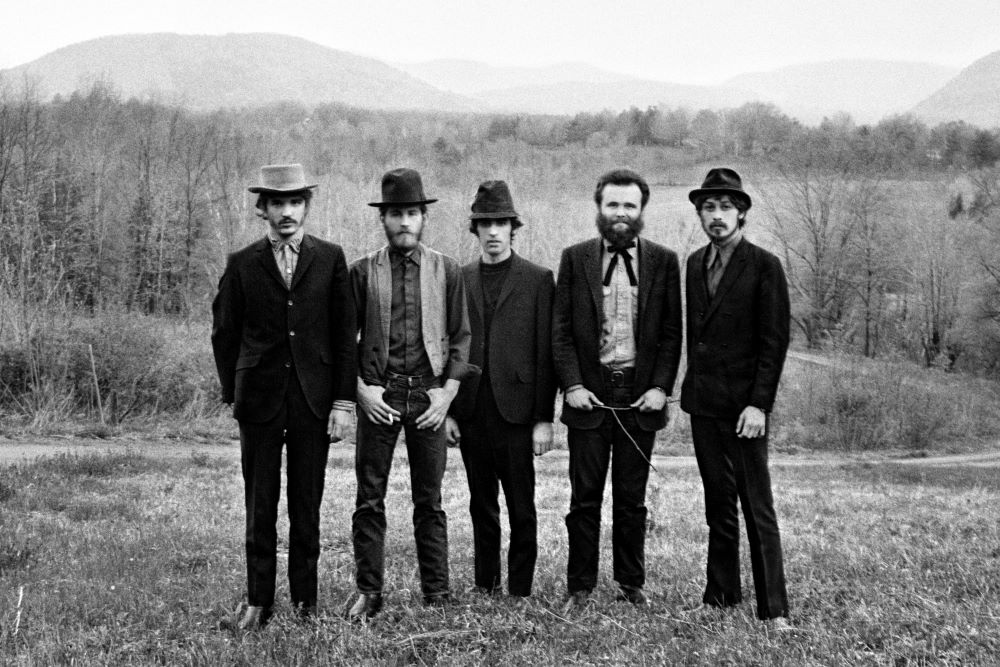 "Once Were Brothers: Robbie Robertson and the Band" (Crave). This powerful rock 'n' roll documentary, directed by Daniel Roher, has been around a while. It premiered last September at TIFF and it made its television premiere early in April on Crave. It tells the story of a collection of random but talented Canadian musicians and an American drummer (Levon Helm), groomed in Toronto under the tutelage of rockabily legend Ronnie Hawkins. Later, as simply The Band, they had a sneaky sound unlike any other throughout the rock and pop era.
Robertson dominates (it is, after all, inspired by his excellent 2017 memoir "Testimony"), with The Hawk lending a sharp note of southern truth. Then there's Bob Dylan, who dragged these guys through the hell of his electronic conversion when they were booed and heckled. Years later, he toured with them in triumph when audiences caught up with their sound.
Filmmaker Martin Scorsese put it all on film in 1976 with "The Last Waltz." At the time, no one knew quite how "last" that concert would be. It is, as Robertson says, a hell of a story. Catch up with it now on Crave.