Do I expect Jerry Seinfeld to talk in tonight's brand new stand up comedy special premiering on Netflix? No — I expect him to kill.
The special is called Jerry Seinfeld: 23 Hours to Kill. It was performed earlier this year at the Beacon Theatre in New York, where he has a residency. It shows the comedian, who just turned 66, still very much on top of his game.
Seinfeld recently conferenced with some critics in advance of the special. I wasn't in on the call, but one who was, Peter White at Deadline, reports that Seinfeld may have stepped away for good from Comedians in Cars Getting Coffee.
What the..? The series of short, 15 minute or so episodes, began in 2012 on Crackle (anybody remember Crackle?) and drove over to Netflix in a deal that started just a year ago. There have been no new episodes since last July. Martin Short, Eddie Murphy, Jamie Foxx, Seth Rogan and Ricky Gervais were among those along for the 11th and possibly final season's rides.
Seinfeld did appear to be gearing down a bit after landing childhood idol Jerry Lewis the season before. There seemed to be more repeat rides, with Gervais, Sebastian Maniscalco, Mario Joyner, Alec Baldwin and the late, great Bob Einstein getting refills in recent seasons.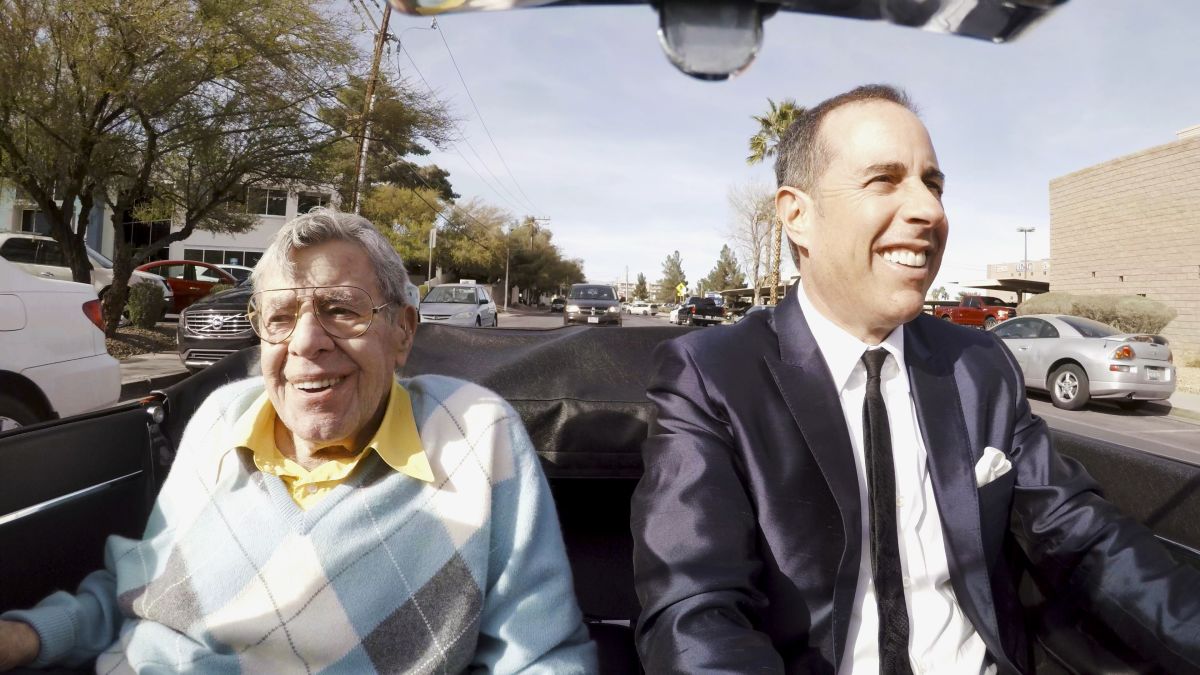 And, sure, you can't sit six feet away from each other in a car, unless it's a stretch limo, and where are you going to go for coffee? A few episodes of Comedians Social Distancing, or Comedians Getting Virtual Coffee, however, would tide some of us over.
Seinfeld said on the conference call that, after 84 episodes, "I feel like I did that tour… I know they look very casual and easy but they're actually a lot of work to make, the editing is very intense and I don't know, I feel like I may have done that exploration at this point."
It's possible Seinfeld simply doesn't want or need the hassle. There was the inevitable "I had this idea first" lawsuit. Last season got a bit awkward when an old feud with comedian Bobcat Goldthwait was rekindled on an episode featuring Brigitte Everette.
Still, look who still hasn't had a ride: Bob Newhart, Wanda Sykes, Russell Peters, Conan O'Brien, Steven Wright, David Spade, Jimmy Kimmel, Roseanne Barr, Samantha Bee and, yes, Woody Allen.
The last two would probably draw more flack but Seinfeld has so much I Don't Care money only he could do it.
I hope his decision to park the series "at this point" leaves the car door open for more episodes at a time when going out for a drive and a coffee with another person is once again a responsible act. Getting to sit in on these comedian coversations was always such a kick and the series was beautifully shot and edited.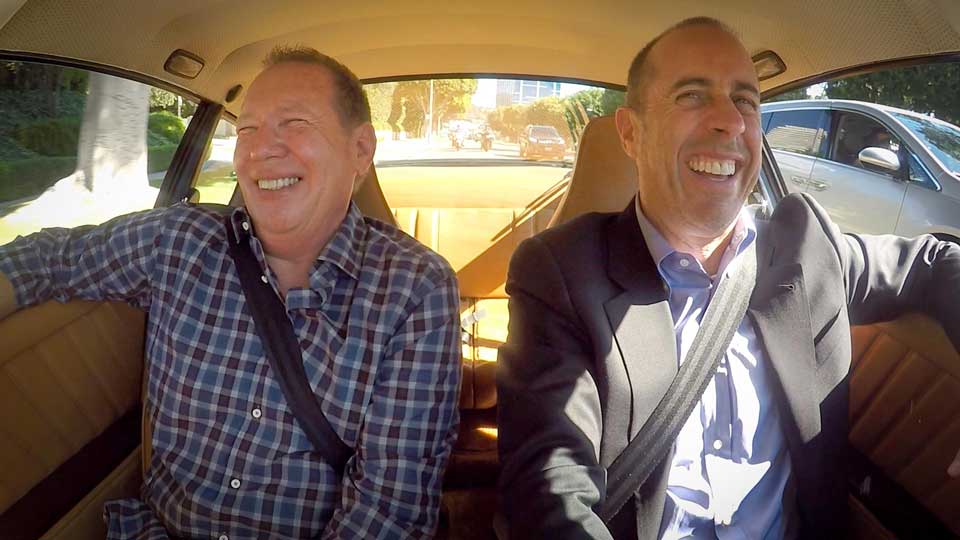 In the meantime, here are, in my opinion, Seinfelds Top-10 passenger pick ups: Carl Reiner and Mel Brooks, David Letterman, Louis CK ( I know, but it was a great boat ride and animated bit), Howard Stern, Jon Stewart, Julia Louis-Dreyfus, Steve Martin, Jerry Lewis, Eddie Murphy and, most poignant of all, Garry Shandling. Honerable mentions: Sarah Jessica Parker, George Wallace, Norm Macdonald, Zach Galifianakis, Robert Klein and the two visits with the late, great Bob Einstein.
Not to mention all those fabulous cars. Please Jerry, do more.