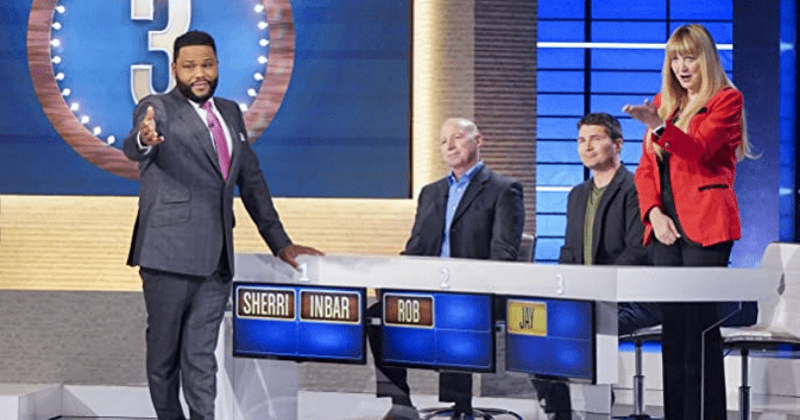 Today, Thursday May 21, marks the return of ABC's To Tell the Truth. The game show, hosted by black-ish star Anthony Anderson, is starting its fifth season. Overall, the show has bounced around broadcast network schedules for nerly 30 years.
This version boasts Anderson mother, Mama Doris, as a permanent guest judge. It otherwise sticks to the same basic formula first seen in 1956 when bow tie-wearing Bud Collyer hosted the original Goodman-Todson game show: three people stand on a stage, each claiming to be the same person. A panel of judges ask a series of questions and then try to determine if the real person is No. 1, No. 2 or No. 3. The "classic" panelists back in the Collyer days were Tom Posten, Peggy Cass, Orson Bean and Kitty Carlisle.
On Anderson's Truth, different celebrities appear as judges each episode. Betty White was one of the first (she was also on the original edition); others have included Anderson's black-ish co-star Tracee Ellis Ross and former heavyweight champion Mike Tyson. Sure, you go ahead and lie to hm!
The real mystery person is asked to stand up and after some bobbing and weaving he or she steps forward and the other two cop to who they really are.
Here's a fun fact: way back in the black and white days, there was a Canadian version of this series. I know because my mom was on it.
The Canadian To Tell the Truth aired between 1962 and 1964. It was shot at what was then the brand new CFTO Studios in Agincourt in Toronto.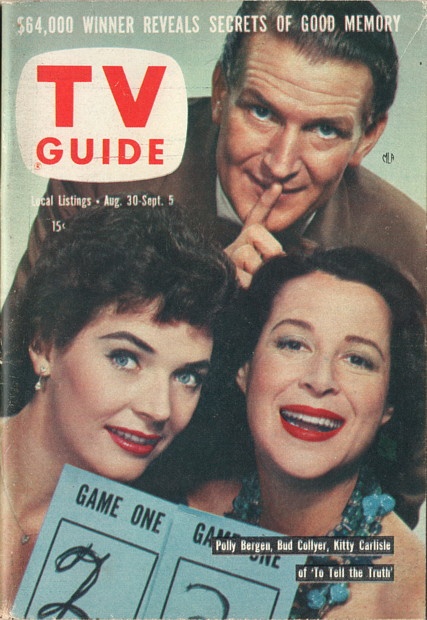 My mom, Margaret, still with us at 95, was a real Lucy Ricardo. She was not shy about wanting her 15 seconds of TV fame. Being Scottish she also dearly wanted to win prize money. On To Tell the Truth, any wrong guesses by the judging panel at the end of the show won you twenty-five bucks Canadian. This was a woman who would dent cans at the supermarket to save three cents. She applied through a newspaper ad and was chosen to go on the show.
I was very young, maybe five, and, probably because she couldn't get a sitter, mom took me to the taping. I sat in the bleachers and watched, fascinated, with the rest of the studio audience. The host of the Canadian show was Don Cameron and the panelists were Toby Tarnow (also a princess on the Canadian Howdy Doody), Robert Hall, Dorothy Cameron and Stan Helleur.
Mom got at least one guess, maybe two, earning a cool fifty bucks. I learned a valuable lesson that day from my mother: lying pays.