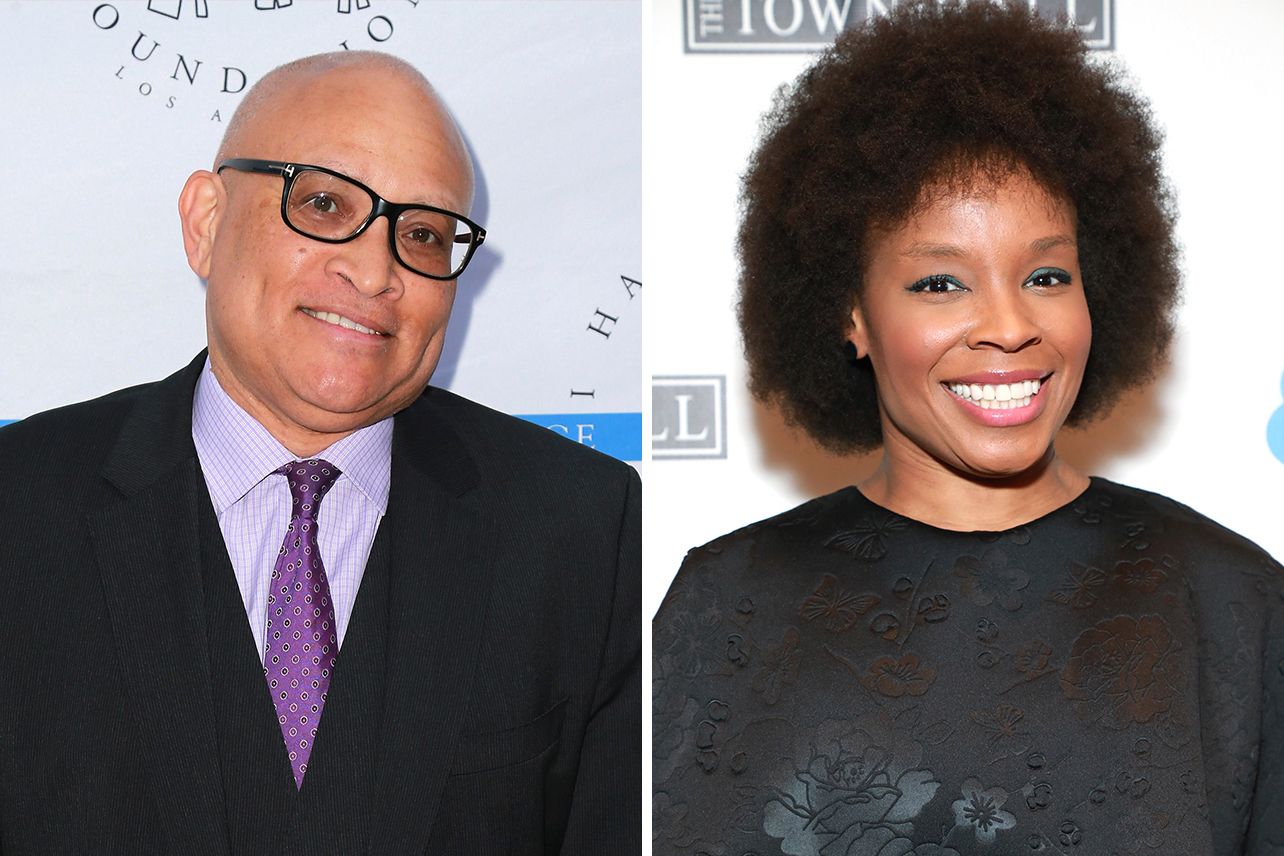 On Monday, the new Comcast-owned streaming service known as Peacock landed on the virtual TCA CTAM press tour schedule. The brand new service is not offered in Canada yet, but Corus made a deal to offer some of its programming on Global, W, Showcase and other Corus-owned platforms.
Two new shows Corus should find room for were showcased Monday. Peacock is planning its own late night presence, starting within weeks. One stars Larry Wilmore and the other features Amber Ruffin.
Ruffin was all sunshine as she hosted all of Monday's CTAM sessions, setting things up in a smart, cheerful way. If you watch Late, Night with Seth Meyers, you've likely seen her desk bits, especially, "Amber Says What?" which she'll be doing on her own show.
There's something Goldie Hawn kooky about her, and that's a compliment, especially after seeing Hawn in her irresistable prime as showcased Sunday on TCM. There's so much fear and loathing and bitterness and cynicism on TV right now as the drain continues to swirl leading up to the November presidential elections.
Now, if you've read this far, you're probably already saying to yourself: isn't there already 35 late night talk shows? Yes that's true, and right now they're all doing their shows from home (although some, such as Steven Colbert, are moving out of their attics and driveways and starting to return to their studio offices).
What was refreshing about Monday's CTAM sessions was the tone Peacock set with these two. Yes, the shows will be topical and timely but there's a freshness here, especially with Ruffin, that seems just, well, friendlier and breezier — and are COVID-weary audiences ever ready for that.
As Ruffin said Monday during the session, "I'm sorry everything's terrible, but — I'm here to party!"
The show will be weekly, a half hour. Nine episodes are ordered for now. The big twist? No guests — just, as Meyers put it, "the soft, gossip stylings of Amber Ruffin."
Meyers explained that the other writers simply "ran out of real estate" showcasing her on his show so they gave her her own series. She's a writer, too, and will continue to also contribute to Meyers' Late Night.
Raffin was so happy because she even gets to continue working at her desk in the same Late Show office. From her cheery perspective, "It's a huge step to have your own show — yet — not that big a leap at all."
Wilmore is a familiar and welcome face at TCA press tours. He was the "Senior Black Correspondent" on Jon Stewart's Daily Show, co-created the animated Eddie Murphy comedy The PJ's and created The Bernie Mac Show. He also played a diversity consultant on a memorable episode of The Office.
Wilmore was asked if "Diversity Day" could be produced today.
"Probably not and rightly so," he answered — although he added that the outtakes were hilarious.
His The Weekly Show was an edgy and very topical series in late night on Comedy Central four years ago that was cancelled just before Donald Trump was elected in 2016. Wilmore is still a little bitter, but in the spirit of Raffin, played up the positives.
His new series, still untitled, will be a half-hour and air weekly. Eleven episodes are ordered, enough to take the series right through the election. Wilmore plans to go one-on-one with a single guest. He'd love to have Obama on, but is just as eager to dive into conversations about Black Lives Matter and "Karens."
He interviewed himself at the session, which usually gets old fast, but Wilmore was very laid back about it and made it work.
He was singled out by Vancouver-based Alex Strachan as being one of the few comedians working today who can tackle anger with a light touch. Wilmore was pleased to take the compliment. The quality speaks to what Peacock is doing with these two shows — adding to the late night pile up but with a smart, sunnier spin.
Not that Wilmore will duck any tough topics. Those are the conversations he most wants to be in the middle of, he says. This time, though, he plans to be true to his nature and laugh in the face of darkness. Says Wilmore, "I honestly think that the more we can laugh about tough things, I just think the better off we are."