As showrunner Tassie Cameron tells me on brioux.tv: the podcast, "The only thing harder than making a TV show in the first place is making a TV show during a pandemic and then making a cop show during Black Lives Matter."
Cameron should know. She and Sherry White are the production team behind Pretty Hard Cases, one of the new shows starting this month where it is female protection agents who are taking names and kicking butt. Queen Latifath stars in another as ther latest incarnation of The Equalizer; Rebecca Breeds takes on the Jodie Foster role as Clarice in a re-boot of the 1991 Oscar-winning feature "Silence of the Lambs."
Here's a list of other TV shows premiering and streaming this month; please check back as it will be updated:
MON/FEB 1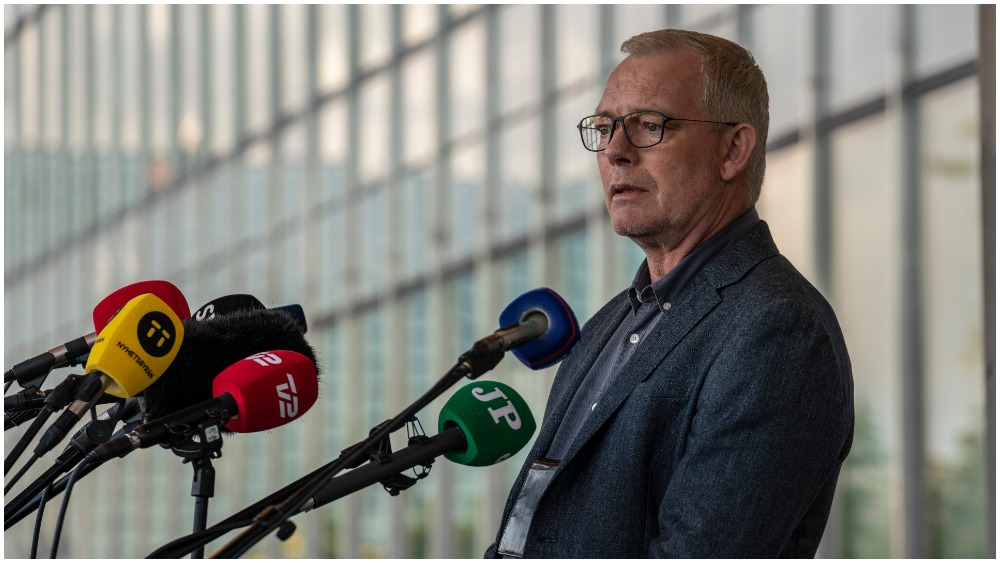 The Investigation (HBO, Crave). This six-part, true life documentary looks into the 2017 murder of Swedish journalist Kim Wall, who boarded a submarine for a story and mysteriously died within. Actors Søren Malling and Pilou Asbæk lead the cast who recreate the story, which gets grizzly and sordid as Wall's dismembered body parts are found in the waters between Denmark and Sweden. Slow moving, but moving.
Lennox Lewis: The Untold Story (Crave). Dr. Dre narrates this look at Canadian-raised former Heavyweight champion Lennox Lewis, from his Olympic success through a pro career battling the best of his era.
Wanda Sykes: Tongue Untied (CTV Comedy). In this hour-long stand-up special, Sykes takes no prisoners as she goofs on George W. Bush, airport security and the real reason women fake orgasms.
TUES/FEB 2
Fake Famous (HBO, Crave). documentary The first film from tech journalist Nick Bilton takes three social-media nobodies selected through an open casting call in L.A. and attempts to turn them into celebrity influencers by purchasing thousands of followers and enlisting bots, turning a critical lens on the burgeoning influencer industry in the process.
Tiffany Haddish Presents: They Ready (Netflix). Ther second season features comedy club performances from Dean Edwards (Saturday Night Live), Kimberly Clark (Last Comic Standing), Tony Woods (Comedy Central Presents), Barbara Carlyle (Def Comedy Jam 25), Godfrey (Our Cartoon President), and Erin Jackson (Late Night with Seth Meyers).
WED/FEB 3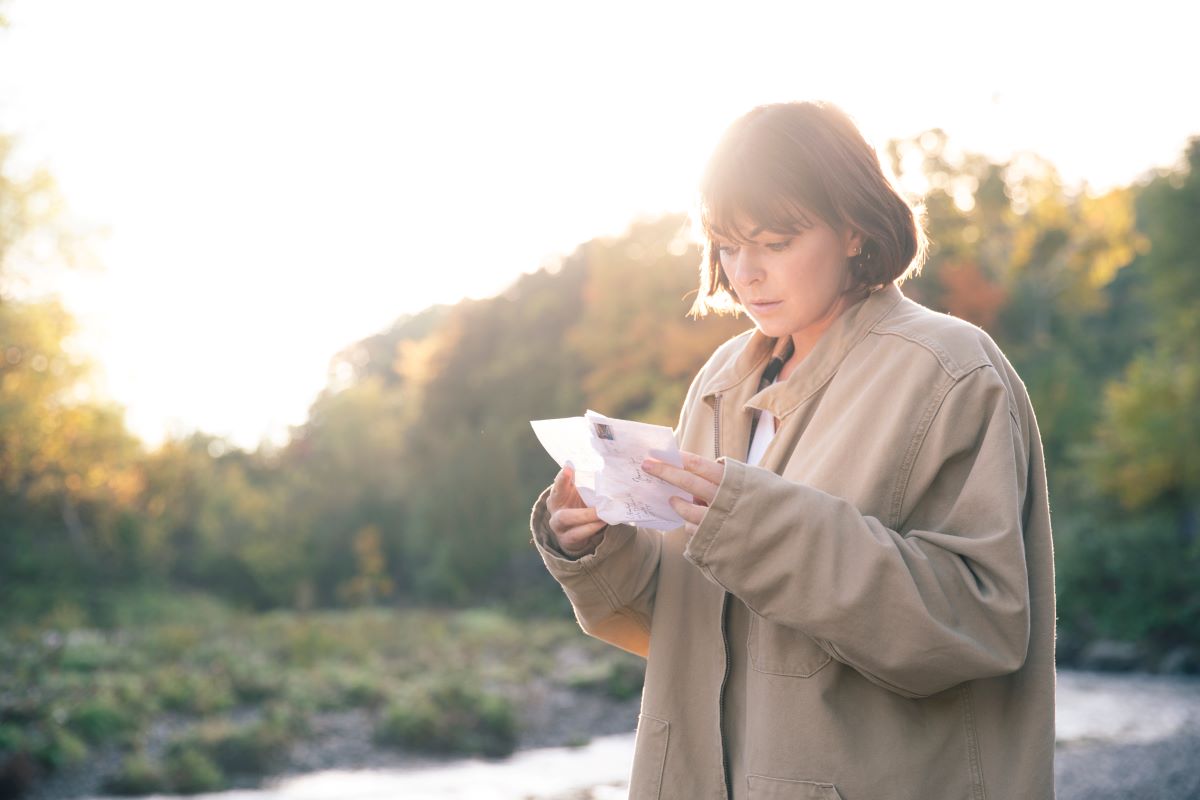 Coroner (CBC, CBC Gem). Jenny Cooper (Serinda Swan) is back investigating cases, working through a pandemic and living in the country in this third season premiere. [Listen to Swan set up the season starting Tuesday, Feb. 2, as the latest guest on brioux.tv: the podcast.}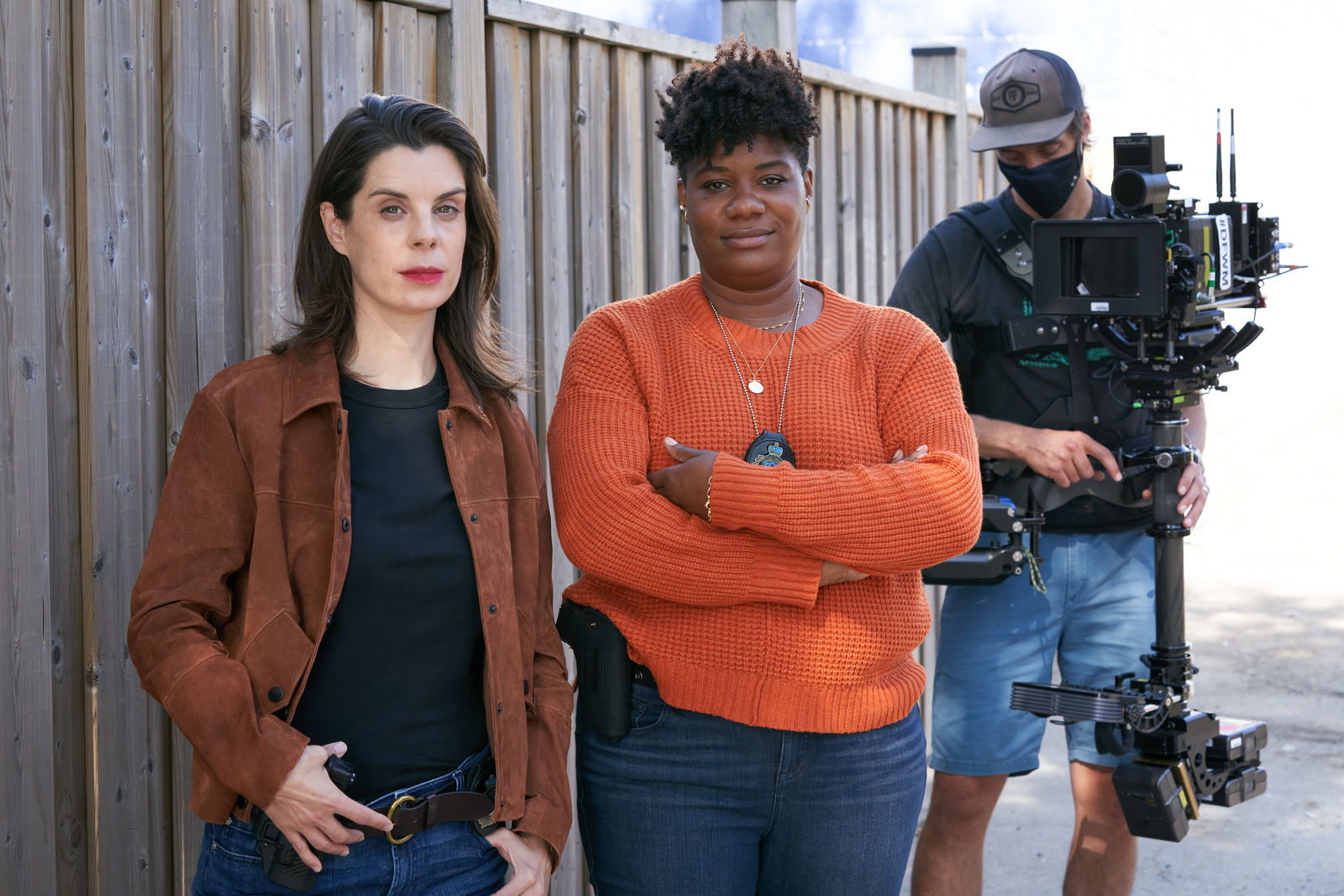 Pretty Hard Cases (CBC, CBC Gem). Meredith MacNeill (Baroness von Sketch Show) and Adriene C. Moore (Orange is the New Black) team up as Guns and Gangs detectives in this set (and shot) in Toronto series from Tassie Cameron and Sherry White. Listen as Cameron and White explain it all here at brioux.tv: the podcast.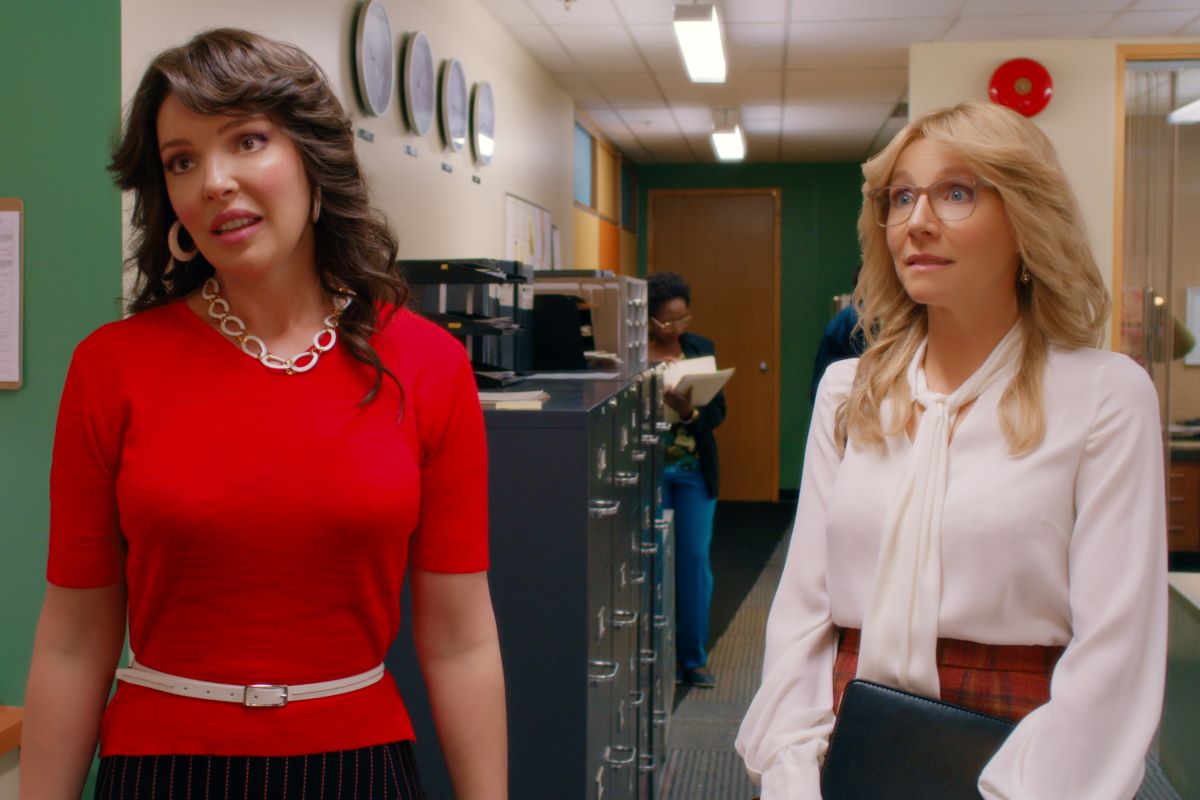 Firefly Lane (Netflix). Katherine Heigl and Sarah Chalke star as lifelong friends Tully and Kate who meet at 14, bond over a tragedy and are inseparable through 30 years despite a love triangle that tests their friendship. The 10 episode series based on the Kristin Hannah bestselling novel.
Super Bowl Greatest Commercials 2021 (CBS).
THURS/FEB 4
30 for 30: Al Davis vs. The NFL (ESPN). A documentary look at the maverick (wingy?) NFL owner and all-around sports rascal.
FRI/FEB 5
Bliss (Prime Video). With WandaVision already a streaming hit, virtual world dramas seem to be trending. This one stars Owen Wilson as a middle-aged man who keeps dreaming of a stranger (Salma Hayek). When he finally meets her in real life, he comes to realize that it's no accident that she is always in his dreams. From writer-director Mike Cahill ("Another Earth").
Malcolm & Marie (Netflix). Netflix paid $30 million for rights to this intimate, black and white drama about a filmmaker (John David Washington) and his girlfriend (Zendaya) who find themselves at a romantic reckoning the night of his movie premiere. From Euphoria creator Sam Levinson.
SAT/FEB 6
Saturday Night Live (NBC; Global). Schitt's Creek's Dan Levy hosts.
10th Annual NFL Honors (CBS). If you just can't get enough NFL pre-Super Bowl hype.
SUN/FEB 7
The Equalizer (CBS, Global). Remember the '80s series starring Edward Woodward? This re-boot casts Queen Latifah as a former CIA operative who uses her extensive skills to help those with nowhere else to turn. Re-imagined for Latifah, who told reporters during a recent zoom call that she likes the idea of being there for people in need during tough times. Chris Noth and Adam Goldberg also star. Premiering in the covetted post-Super Bowl slot on CBS.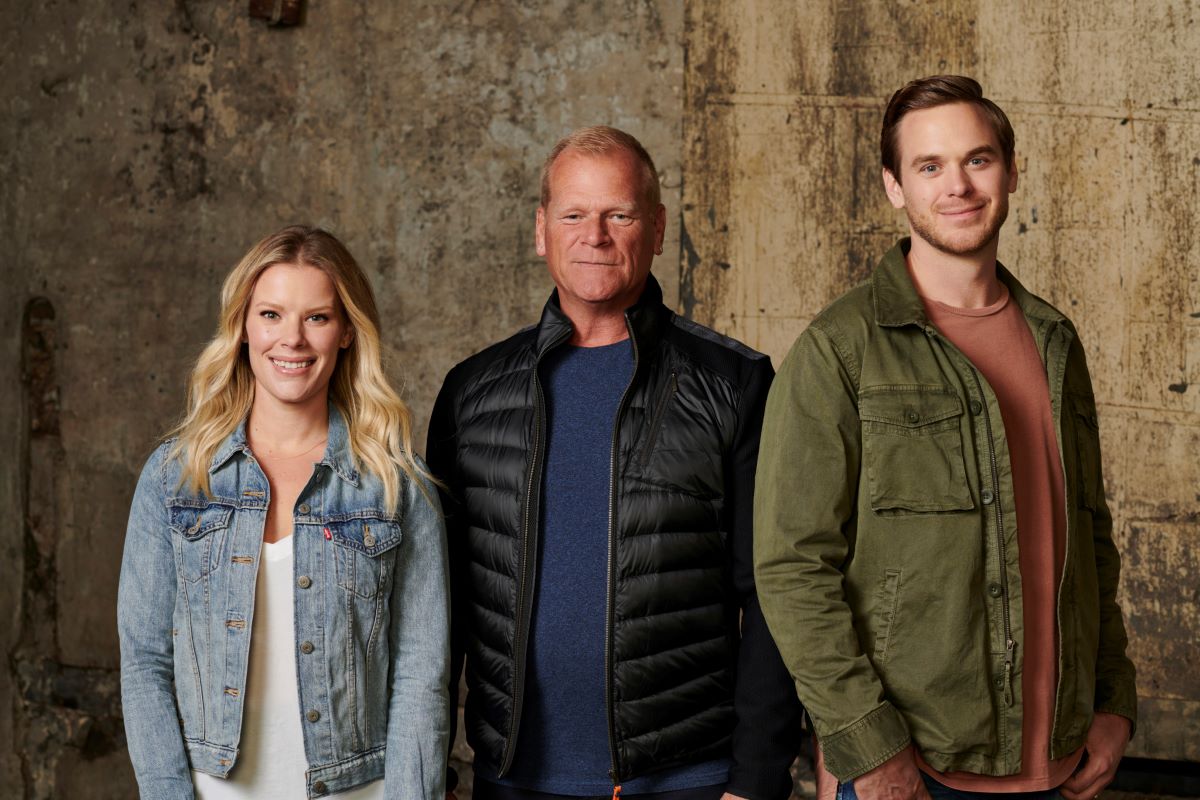 Holmes Family Effect (CTV). TV contractor Mike Holmes takes his re-building brand to CTV in this short series which also features his grown children Sherry and Michael. The three help transform a rundown school into a neighbourhood community centre and similar projects. Think Mike Holmes meets Extreme Makeover. The series, which is also headed to Fox this summer, will air Sundays at 8 p.m. on CTV following the Super Bowl premiere.
Super Bowl LV (CBS, CTV, TSN). 75-year-old Tom Brady goes for his eleventy-billionth NFL championship.
MON/FEB 8
Black Lightning (The CW). Multi-generational superhero saga is back for a fourth season.
WED/FEB 10
Crime Scene: The Vanishing at the Cecil Hotel (Netflix). Netflix's new true crime anthology series will devote each season to a particular location (presumably, one where at least one true crime has occurred). Season 1, directed by Joe Berlinger (Paradise Lost), focuses on L.A.'s century-old Cecil Hotel, which, among other things, once served as the home of two different serial killers.
Tough as Nails (CBS; Global). The second seasons finds 12 new "everyday heroes" taking on their first job – making concrete. First two to finish will be named crew bosses and get to select their own crews for the team competitions.
THURS/FEB 11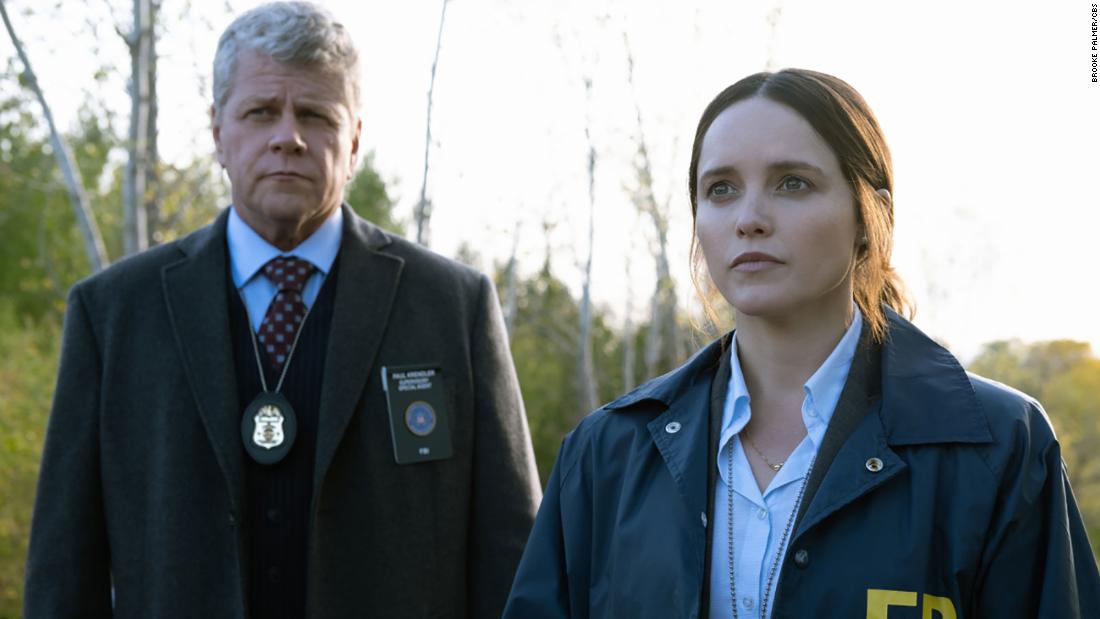 Clarice (CBS; Global). Remember "Silence of the Lambs"? Somebody at CBS did and thought this would be a nice, calming, excapist idea after the nightmares of COVID-19 and Trump. Rebecca Breeds (Pretty Little Liars) steps into Jodie Foster's shoes as FBI agent Clarice Starling. Series is set in 1993, shortly after the events depicted in the original movie. Kal Penn and Michael Cudlitz costar.
Helter Skelter: An American Myth (Hollywood Suite, Epix). Why, after 50 years, does the Manson Family still permeate our culture, our media, and our fears? The six-episode documentary series is the most definitive recounting of the Manson Family story ever put on screen. Directed by Leslie Chillcott.
There is No "I" in Threesome (HBO Max). Documentary.
FRI/FEB 12
Hip Hop Uncovered (FX). Music documentary.
Judas and the Black Messiah (HBO Max). Theartrical feature set in the '60s based on the true story about the FBI trying to take down the head of the Black Panthers. Based on a story by the Lucas Brothers and directed by Shaka King.
SUN/FEB 14
Great Canadian Baking Show (CBC). Returns with new hosts and Second City alumni Alan Shane Lewis and Ann Pornel (above). Judges Bruno Feldeisen and Kyla Kennaley welcome ten new Canadian amateur bakers.
American Idol (Fox). Returns for a 19th season, fourth on Fox. Ryan Seacrest is still host, with Luke Bryan, Katy Perry, and Lionel Richie as well as Bobby Bones as judges. The early rounds were conducted through remote auditions.
Cherries Wild (Fox). Pop trivia knowledge earns teams a shot at TV's biggest slot machine where $250,000 can be won if five cherries line up in a row. Hosted by Jason Biggs. Hey, work is work.
The Luminaries (Starz, Crave). This UK/New Zealand adaptation of the historical novel by Eleanor Catton stars Eve Hewson, Himesh Patel, and Eva Green.
Last Week Tonight with John Oliver (HBO). Returns for an eighth season.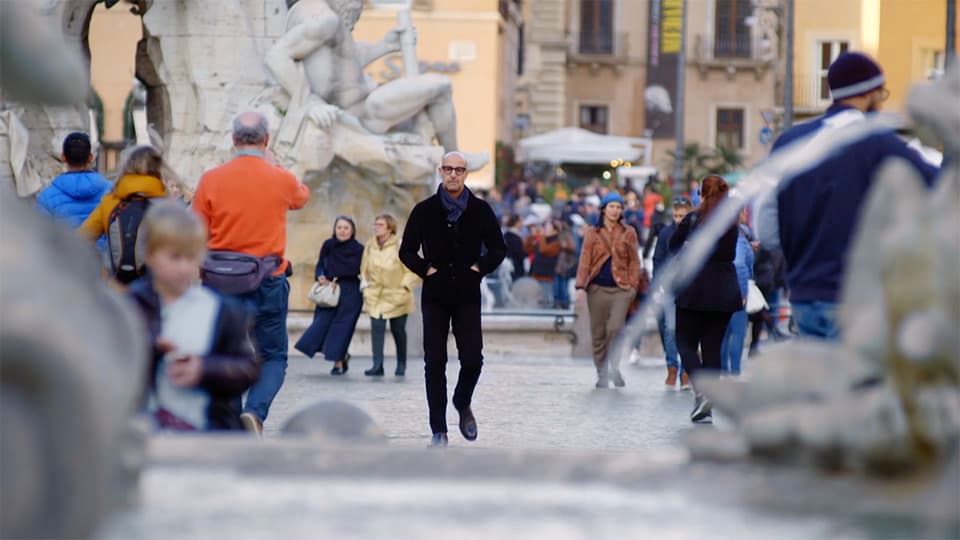 Stanley Tucci: Searching for Italy (CNN). This six-part CNN Original follows the acclaimed actor and halfway decent cook as he travels across Italy sampling the country's regional cuisines. Stops include Tuscany, Sicily, Milan, Rome, Bologna, and Naples/The Amalfi Coast.
Lincoln: Divided We Stand (CNN). Sterling K. Brown narrates this six-part documentary series about the man behind the memorial with recreations used to examine the life and times of the iconic US president.
Little Birds (Starz; Crave). Set in 1955, this adaptation of Anais Nin's erotic short stories stars Juno Temple as heiress Lucy Savage, in independant woman who flees to Tangier to best let her freak flag fly. New episodes drop every Sunday.
MON/FEB 15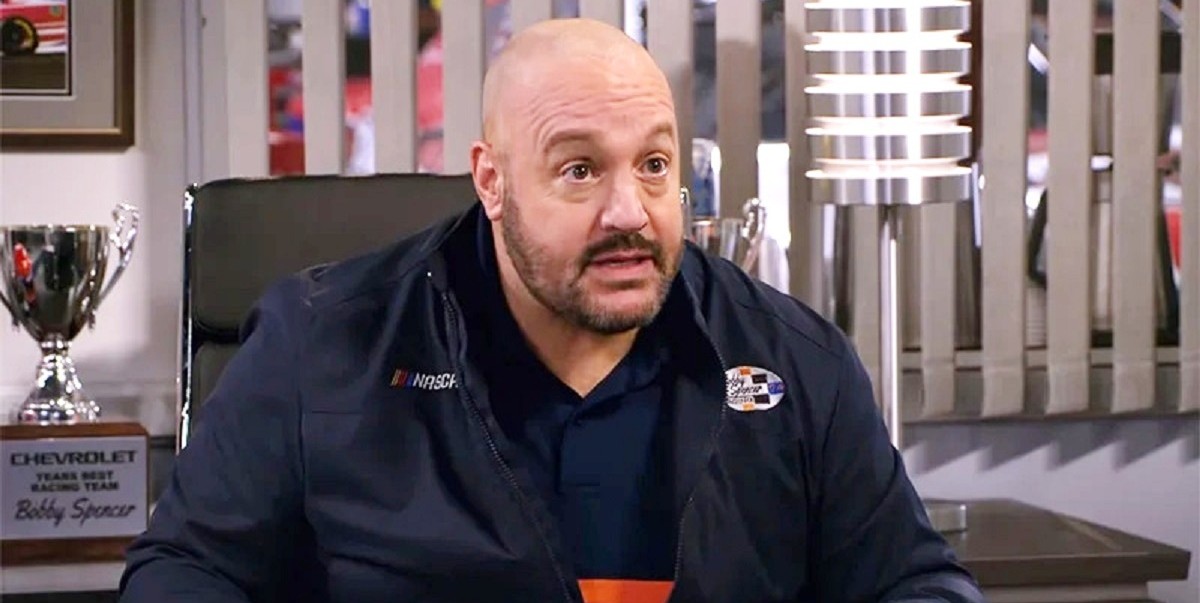 The Crew (Netflix). Stars Kevin James as a crew chief for the fictional Bobby Spencer Team in a sitcom set in the world of NASCAR. Freddie Stroma, Sarah Stiles Gary Anthony Williams and Dan Ahdoot also star.
Woman in Motion (Crave). Documentary celebrating Nichelle Nichols, famed for playing Uhura on the original Star Trek, who helped pioneer a NASA recruitment program to hire people of colour at the space agency in the 1970s and '80s. Nichols, Neil deGrasse Tyson, George Takei, Pharrell Williams, Martin Luther King III, Al Sharpton, Vivica A. Fox, Walter Koenig, Rod Roddenberry and Michael Dorn all take part.
TUES/FEB 16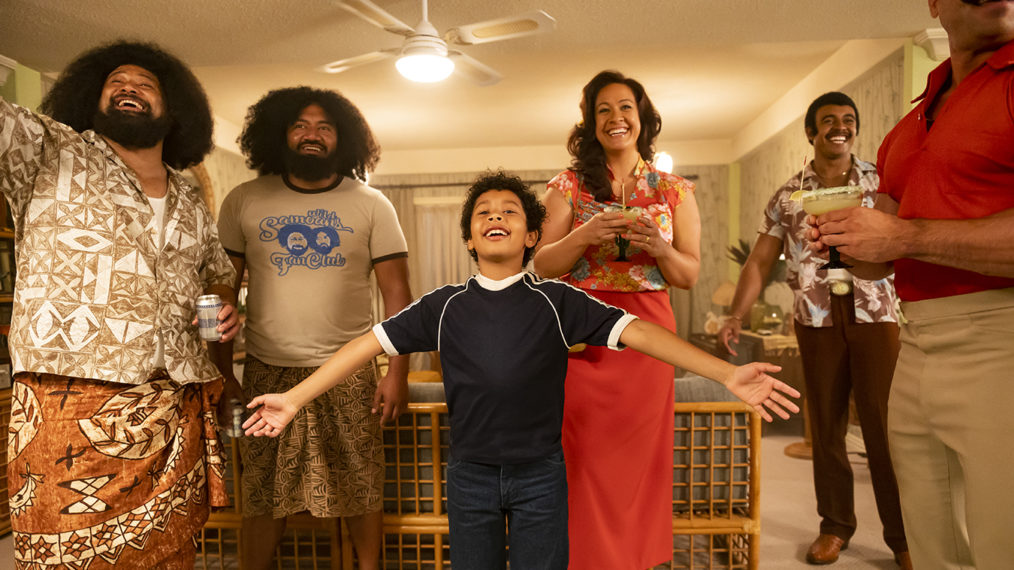 Young Rock (NBC; Citytv). Want to know how it all started for Dwayne Johnson? The Rock produces and appears in this sitcom version of his early life, which is broken into segments featuring the future WWE/box office star as a 10, 13 and 18 year-old. Joseph Lee Anderson, Stacey Leilua, Adrian Groulx, Bradley Constant and Uli Latukefu co-star, with Johnon looking back as he's being interviewed (in the pilot by Randall Park). Extra fun for wrestling fans who remember Dwayne's dad Rocky Johnson plus all-stars Andre the Giant, the Iron Sheik and others.
The Black Church: This is Our Story, This is Our Song (PBS). Documentary.
Kenan (NBC; Citytv). This single camera comedy was supposed to launch last year. It stars SNL standout Kenan Thompson as an Atlanta morning show host and widower with two kids. Don Johnson plays his father-in-law; fellow SNLer Chris Redd his co-worker. Lorne Michaels is among the executive producers.
Returning: Workin' Moms; Tallboyz (both CBC).
WED/FEB 17
Amend: The Fight for America (Netflix). A six-part look at the history of the 14th Amendment. Hosted by Will Smith.
Behind Her Eyes (Netflix). Sarah Pinborough's best selling novel about a woman's affair with her boss comes alive in the six-part adaptation starring Simona Brown, Tom Bateman and Eve Hewson.
THURS/FEB 18

It's a Sin (HBO Max). Olly Alexander, Omari Douglas, Callum Scott Howells, Nathaniel Curtis, Lydia West, Keeley Hawes, Stephen Fry, and Neil Patrick Harris star in this five-episode British miniseries. It follows a group of gay men in 1980s London as the AIDS crisis unfolds.
The March on Washington: Keepers of the Dream (Nat Geo). Documentary.
FRI/FEB 19
For All Mankind (AppleTV+). The second season of this Cold War space program series jumps ahead to the 1980s.
I Care a Lot (Netflix). Rosemund Pike stars as an elder care manager who is out for finacial gain until her latest client (Dianne Wiest) brings in a little mob muscle for protection (Peter Dinklage).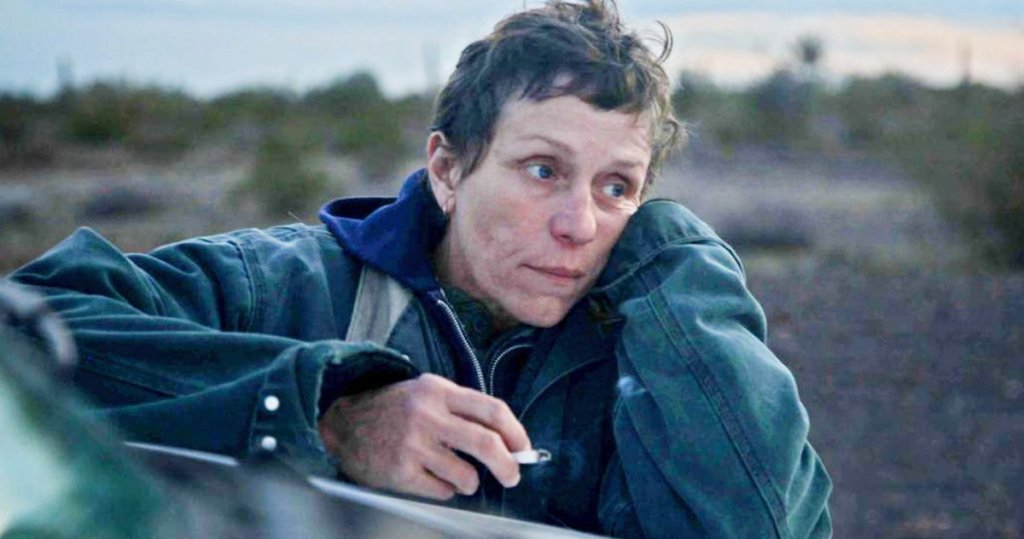 "Nomadland" (Hulu). The choice of Toronto and Venice film critics as Best Film of 2020 stars Frances McDormand as a 60-something woman who loses everything, including her husband, during a financial crisis and decides to live out of her van.
Tell Me Your Secrets (Prime Video). Lily Rabe, Amy Brennerman and Hamish Linklater play three people with troubled pasts.
SUN/FEB 21
Allen v. Farrow (HBO, Crave). This sure-to-be sensational four-part documentary series explores the allegations of sexual misconduct — alleged by former partner Mia Farrow — that continue to swirl around director Woody Allen.
When Calls the Heart (Super Channel Heart & Home, Hallmark). Eighth season premiere of this BC-based series finds Elizabeth still trying to choose between suitors. Listen to costars Pascalle Hutton and Kavan Smith set up Season 8 on an upcoming episode of brioux.tv: the podcast.
MON/FEB 22
Beartown (HBO; Crave). Swedish launguage drama with subtitles about a small town Junior hockey team and the pressures to succeed in sports. Could easily take place in Sudbury or Saskatchewan. Based on Fredrik Backman's best selling novel.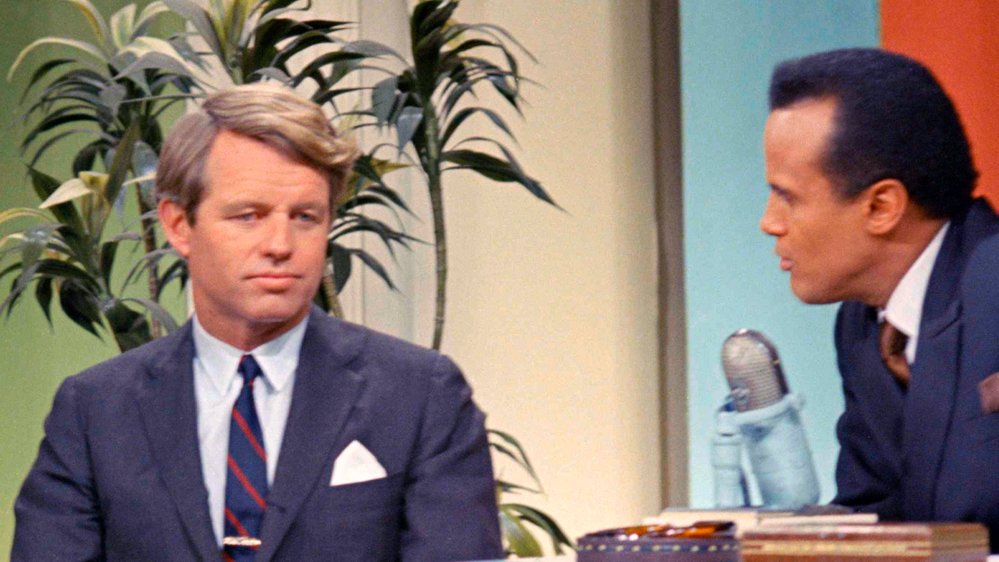 The Sit-In: Harry Belafonte Hosts The Tonight Show (Peacock; Crave). This documentary captures what survives of five episodes of The Tonight Show from February of 1968 as hosted by Harry Belafonte. The guest list is staggering: Martin Luther King, Robert Kennedy, Marlon Brando, Aretha Franklin, Paul Newman, Dionne Warwick, Nipsy Russell and others. King's last national TV appearance before he was assassinated in April. Taped just after the My Lai massacre in Vietnam and just before Lyndon Johnson bowing out of the '68 presidential race.
TUES/FEB 23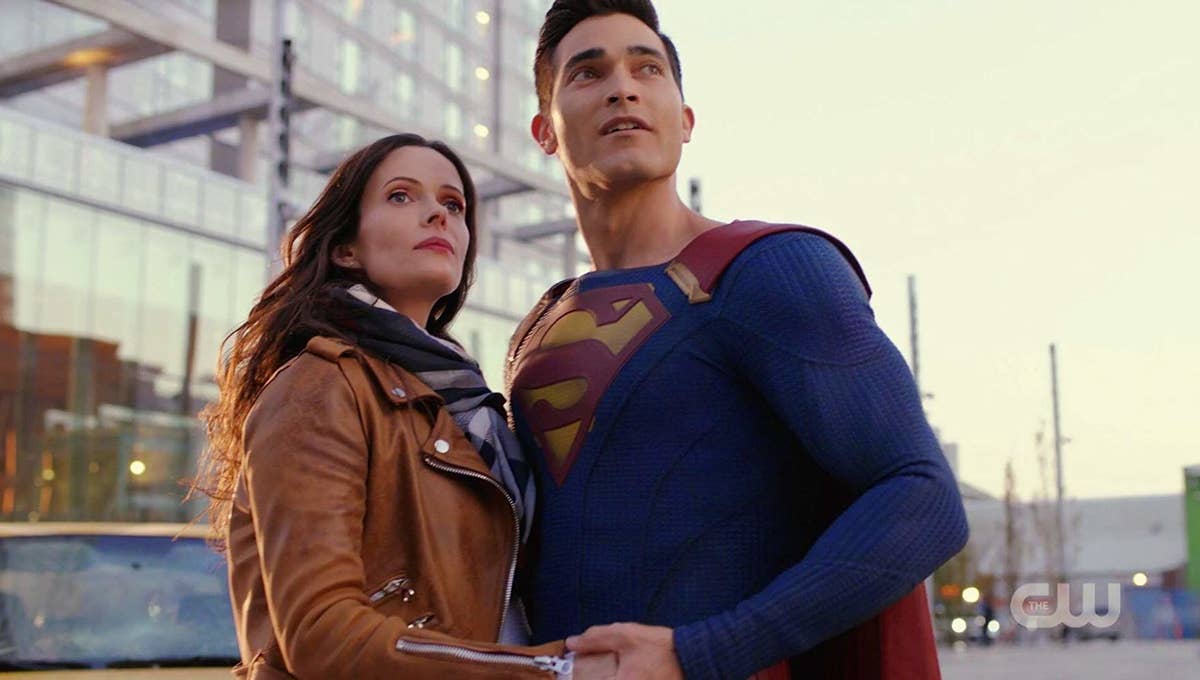 Superman & Lois (The CW, CTV). Look — up in the sky! Another spin on the same old story! The shot in Vancouver series stars Tyler Hoechlin, Bitsie Tulloch, Jordan Elsass, Alexander Garfin, Emmanuelle Chriqui, Erik Valdez, Inde Navarrette, Adam Rayner, Wolé Parks, and Sofia Hasmik.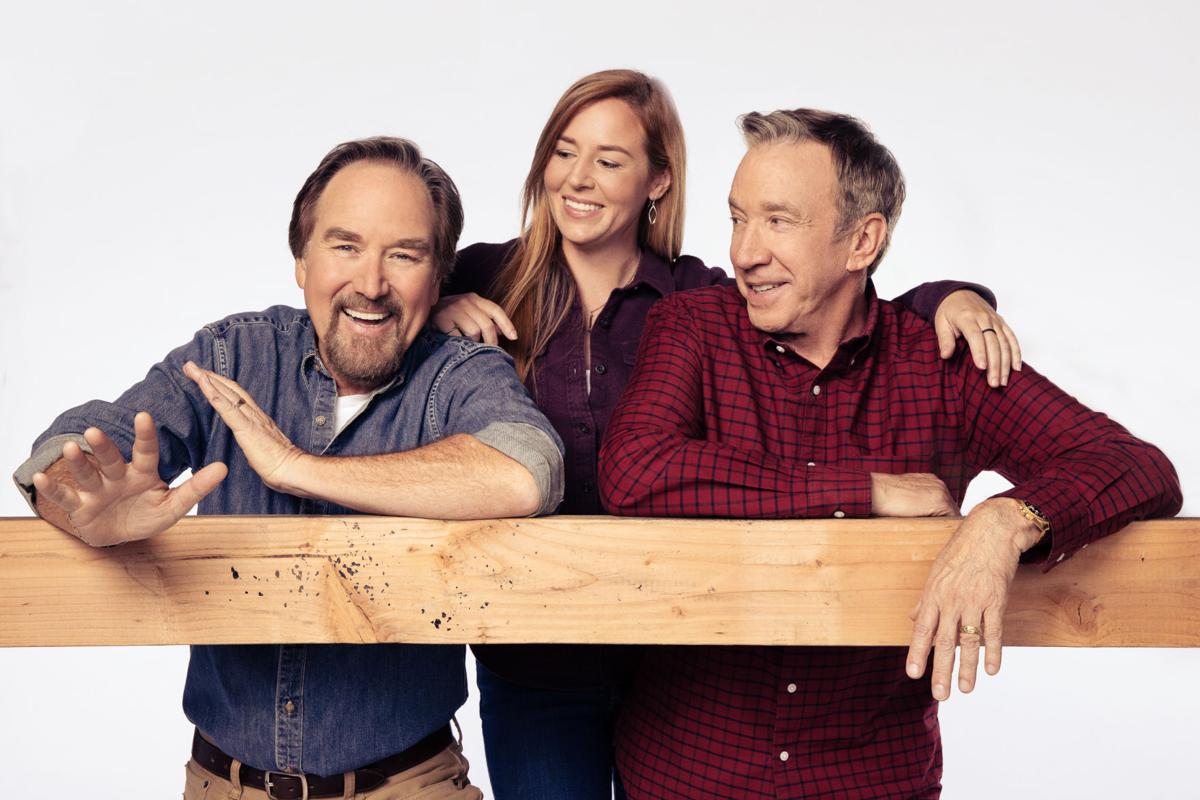 Assembly Required (History). Thirty years after Home Improvement made Tim Allen a star on ABC, the "Tool Time" host and sitcom sidekick Richard Karn reunite for this skills competition series challenging makers all over America. Premieres Wednesday, Feb. 24 on History Canada.
WED/FEB 24
Ginny & Georgia (Netflix). Thirty year old single mom Georgia (Brianne Howey from Batwoman) moves to New England with her more mature 15-year-old daughter Ginny (Antonia Gentry) and younger son Austin in tow. Comparisons to Gilmore Girls ensue. Created by Sarah Lampert; shot in Toronto.
THURS/FEB 25
Punky Brewster (Peacock). Soleil Moon Frye stars in a revival of a family sitcom 5that aired in the '80s. Have we hit the bottom of the revival barrell yet? Freddie Prinze Jr. also stars.
Luda Can't Cook (Discovery+). Another one of those celebrity needs help in the kitchen shows. Hip-hop rapper Chris "Ludacris" Bridges is passionate about food – but he knows he "can't cook a lick." Here he gets help.
FRI/FEB 26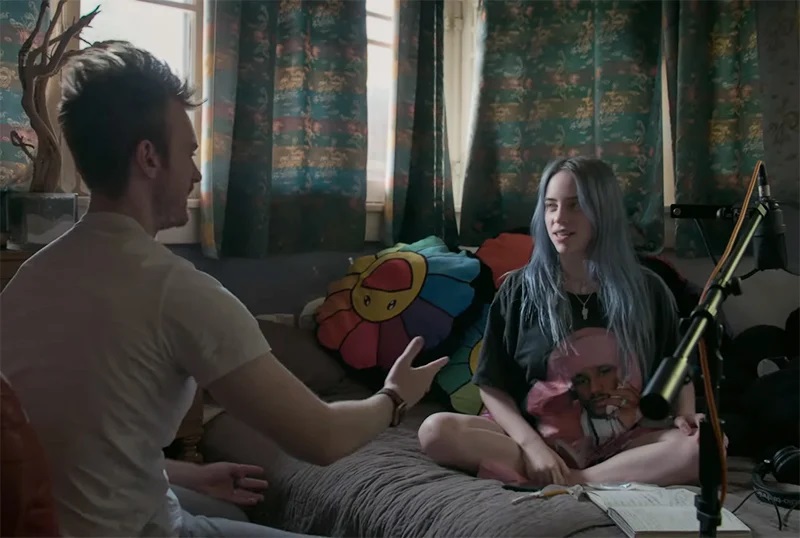 Billie Eilish: The World's a Little Blurry (AppleTV+). Music documentary by R. J. Cutler about the incredible rise of Billie Eilish as she tours and records the album that changes her life.
Tom & Jerry (HBO Max). A new, theatrical feature based on the cat and mouse cartoons created in the '40s at MGM by Hanna-Barbera. Also in some cinemas.
The United States vs. Billie Holiday (Hulu). Grammy-nominated singer Andra Day ("Rise Up") plays the legendary Blues singer, with Garrett Hedlund, Da'Vine Joy Randolph, and Natasha Lyonne in support. Lee Daniels ("The Butler") directs.
SUN/FEB 28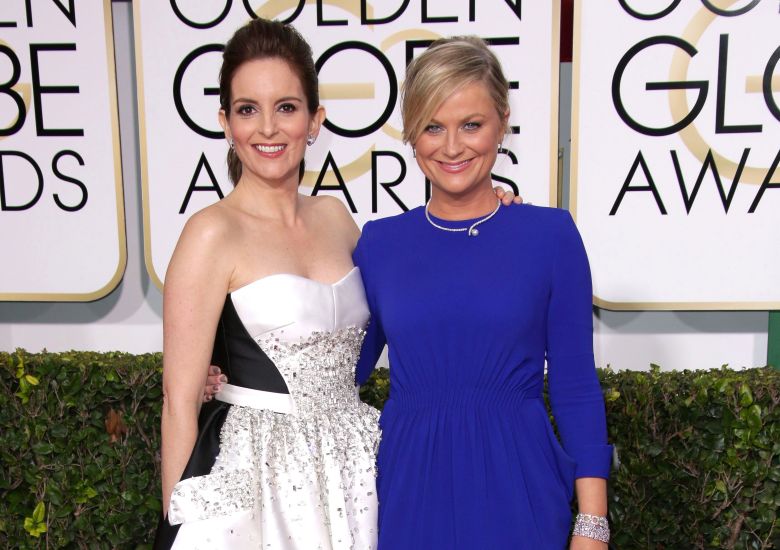 78th Annual Golden Globe Awards (NBC, CTV). Tina Fey and Amy Poehler (who hosted in 2015, above) are back live this year; one in New York and one in LA. Schitt's Creek is up for five awards; The Crown six.
The Walking Dead (AMC). Six bonus episodes from Season 10 begin airing on this night.