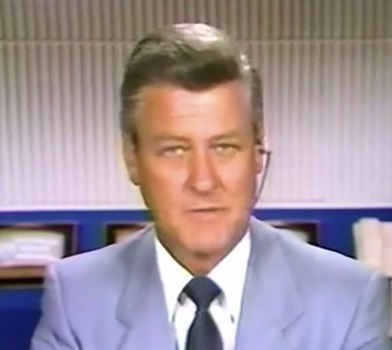 If you grew up in Toronto in the '70s, 80s and '90s, at some point you likely got your evening news from Tom Gibney. The CFTO news anchor passed away Tuesday at 84.
Gibney, a Saskatchewan native, anchored the No. 1 Toronto newscast from 1973 through 2001. He retired after 27 years and was gifted with a new set of golf clubs on-air — and still drove out to the Agincourt Studio to guest anchor until November of 2007.
That's a run that rivaled CTV Network News anchor Lloyd Robertson's iron man stint as a nation-wide anchor; part of the remarkable consistancy that kept CTV/CFTO untouchable in news ratings for decades in Canada's largest market.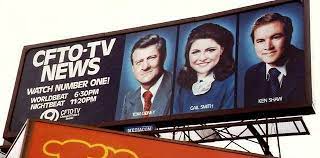 Rock solid and unflappable, Gibney enjoyed a level of fame beyond his loyal audience of nightly news watchers when he appeared in an uncredited cameo in the 1976 feature "Network." Gibney was just that identifable as a network news anchor: tanned, full head of anchorman hair and all of it perfectly in place, he looked like a CEO or a banker delivering the news — somebody your could trust.
Judging by the outpouring of condolences from colleagues such as former CTV News Sports Director and anchor Lance Brown, Gibney was as well-liked as he was admired.
I have lost a great friend and my second father. God rest you well Thomas Gary Gibney. I loved working with you. You were one of the most uncomplicated, genuine people I have ever known.

— Lance Brown (@lancebrownbig9) April 5, 2021