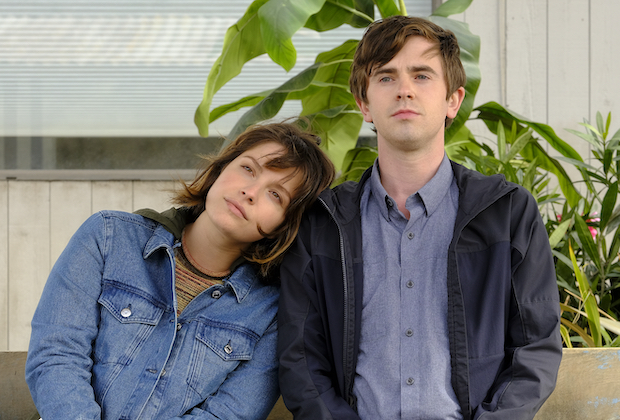 With most imported series done for the season and the Toronto Maple Leafs eliminated from the NHL playoffs, the Top 30 most-watched shows in English Canada took a tumble into the bland days of early summer. According to Numeris, here's how things looked in English Canada in Live+7 totals the week of June 7 -13:
The Good Doctor (CTV) Mon 2,042,000
New Amsterdam (Global) Tues 1,535,000
The CTV Evening News (CTV) MTWTF 1,450,000
America's Got Talent (Citytv) Tues 1,190,000
CTV National News (CTV) MTWTFSS 1,044,000
CTV Evening News Weekend (CTV) SS 1,035,000
Masterchef (CTV) Wed 1,024,000
Rebel (CTV) Thurs 1,005,000
NHL Playoffs Round 2 (Sportsnet National) MTWT 775,000
Young Sheldon (CTV) Thurs 769,000
Pandemic programming pushed the season finales of both The Good Doctor and New Amsterdam back into June, registering the two highest scores of the week in broadcast. Past those two shows, three CTV newscasts made the Top-10. There was a big drop before perennial summer contender America's Got Talent registered at No. 4 with just under 1.2 million viewers on Citytv.
An average of four night's worth of Stanley Cup, 2nd round playoff games averaged out to 775,000 viewers on Sportsnet for a ninth place finish, fueled mainly by the Montreal – Winnipeg series. The same four-night averages saw CBC share of the Rogers' hockey feed gain another 612,000 viewers on average. Combine the Sportsnet/CBC take for the same games/same nights and the weekly total of 1,587,000 viewers would rank hockey in 2nd spot overall on the English Canadian Top 30.
Past the Top-10, it was a lower-than-usual rated free-for-all. Jeopardy! ranked 11th for the week in English Canada with a five-day average of 724,000 syndicated viewers. There were six other newscasts in the Top-30, including Global Newshour and Global National at No.'s 17 and 18 with five-day averages of 658,000 and 631,000 viewers. 60 Minutes, in 28th place, drew 560,000 viewers on Global.
Tops in specialty for the week was the new series Why Woman Kill, in at No. 20 with 608,000 W network viewers.