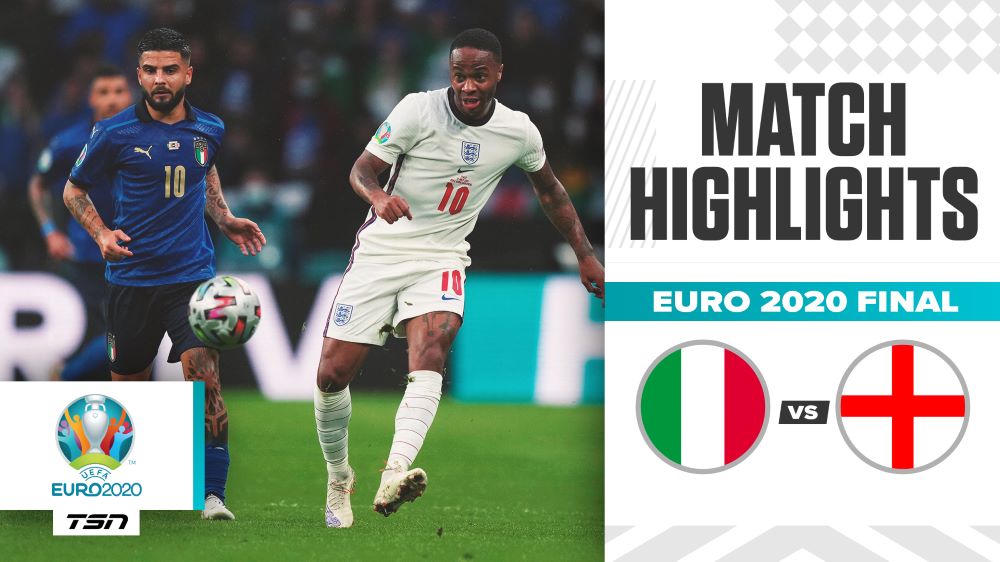 According to preliminary data from Numeris, an average minute audience of around 3.6 million watched the UEFA EURO 2020 final on TSN and CTV Sunday.
That makes the final match, according to a network release, the most-watched live streaming event in TSN history with more than 425,000 live streaming video starts.
Certainly, Italy (the eventual winner) and England was a dream soccer match up for CTV and TSN. Within honking distance from my house in Brampton alone, flags for both nations flew from houses and cars.
Still, more TV viewers across Canada watched the fifth and final game of the Stanley Cup playoffs. The July 7, fifth-game victory by the Tampa Bay Lightning over the Montreal Canadiens drew 4.1 million on CBC and Sportsnet National, becoming the most-watched Stanley Cup final in Sportsnet history (albeit not that high a bar given the many all-American finals over the course of the Rogers-NHL deal.)
Add the 2.4 million francophone Quebecers who watched Tampa win the Cup on TVA Sports and the total Stanley Cup final audience, networks and digital combined, comes closer to 6.5 million.