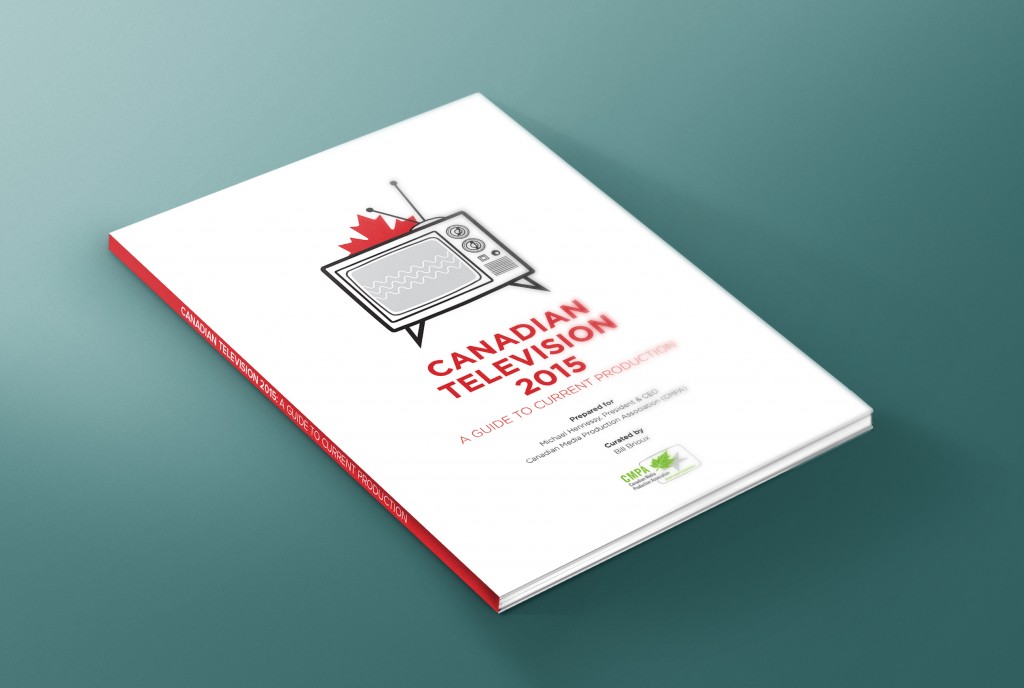 A little over a year ago, I was invited to Ottawa to moderate a panel of Canadian TV executives. The event was Prime Time in Ottawa, which just hosted industry leaders for the 20th time earlier this month.
At the session I moderated, the professionals in the room were still buzzing over a fuse colleague John Doyle lit in the Globe and Mail. John asked a very direct question: Where are Canada's "Golden Age" TV shows?
Well, you can find them in the pages of this book. It's a 60-page guide commissioned by the Prime Time team–led by president and CEO Michael Hennessy–at the Canadian Media Production Association.
I was asked to compile and write this current snapshot of Canada's prime time television production, be it comedy, drama, or reality, entirely homegrown or foreign location shoots. Having had the great privilege of traveling across Canada as I've chased stories for The Canadian Press, The Toronto Star and others, I could see first hand there was something amazing happening from coast to coast in Canada: we were becoming a major player in what is quickly becoming a borderless business.
This was also clearly evident last fall at MIPCOM in Cannes, where the spacious Canadian and Quebec pavilions together showcased a hundred production houses. Whether it is Canadian talent working in countries such as Ireland, Scotland, Hungary or across America, or foreign productions in Canada fighting over seasoned crews, a deep talent pool and, yes, tax credits, the red maple leaf was being planted globally.
This despite the general unease at home as broadcasters struggle to hold onto their share of the landscape while, at the same time, the broadcast regulator–the CRTC–attempts to maintain control over a medium that always seems a step or three ahead of definitions and jurisdictions.
To be honest, the story was far bigger than I had anticipated. I was fortunately to know a designer I could call on at all hours of the day to help pull this information together and make it sing–my daughter Katie Brioux, a graphic designer based in Montreal. She also designed this web site. Hey, as we say here, "TV Feeds my Family."
Others at the CMPA, especially Anne Trueman and Kyle O'Byrne, deserve credit for shaping, administering and proofing the many details involved with this undertaking.
Tracking the Canadian TV production scene is an ever-moving target. This booklet does not include, for example, information on the new shows CBC has just announced for the 2015-16 season. The plan at the CMPA is to update and expand this production guide a few times a year on the web. Comments are welcome as to how this can be of greater service to the industry.
In the meantime, enjoy this first attempt to pull together a great story: Canada's Golden Age of TV production.