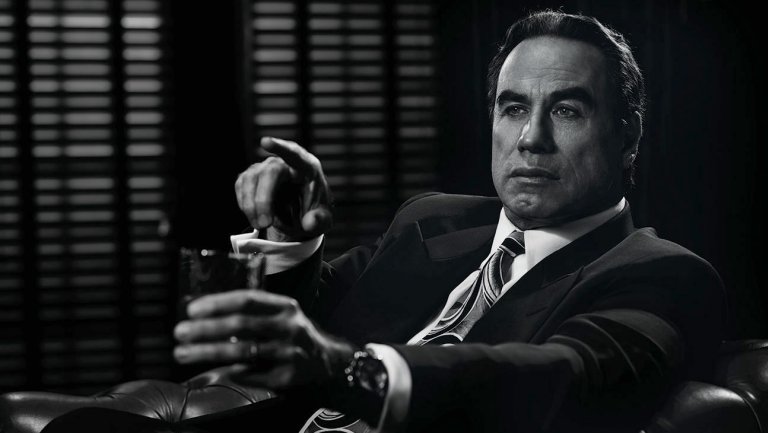 Did you, like me, wonder for a split second if executive producer Ryan Murphy buried that knife on Rockingham just to drum up publicity for American Crime Story: The People v. O.J. Simpson?
This taut and terrific FX series needs no publicity stunts. Half way into the 10-episodes, Murphy and his crew have delivered on the promise of the first two episodes.
Last week's episode, "The Race Card," was directed by John Singleton (Boyz n the Hood), who actually knew O.J. back in the day. He put the Jonnie Cochran/Chris Darden story in the spotlight, bringing out the best in Courtney B. Vance and Sterling K. Brown.
This Tuesday night, Murphy is back directing an episode entitled, "Marcia, Marcia, Marcia." It will showcase one of Murphy's favourite actresses, Sarah Paulson, as DA in distress, Marcia Clark.
John Travolta's character, Robert Shapiro, has had to take a back seat to Vance's Cochran in recent weeks. When I spoke with Travolta in December and later in Pasadena during the winter press tour, he indicated there were fireworks ahead for Shapiro.
"There's a moment in episode 7 when I literally blackmailed Kardashian [played by David Schwimmer]," he says. "It was the most despicable thing I've ever played in my life. It felt dirty. I hated myself, my character for doing it."
Travolta says he felt uncomfortable playing it, but "it's one of the best scenes in the whole series because you can't believe that he's doing that."
Just as he couldn't believe all the testimony and evidence connected with discredited cop Mark Fuhrman (played by Stephen Pasquale).
"Every week, I've got to tell you, we'd look at that script and we were dumbfounded. The week that the Fuhrman tapes came out—we couldn't believe it had not been admitted to court."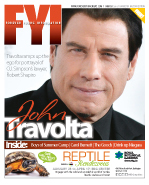 Travolta said the cast found themselves "both an audience and as actors in the revelation of what came next. As much as you learn we were learning. What you hope for at the end of it is people understand how it ended up that way."
For more on Travolta in The People v. O.J. Simpson, follow this link to my cover story in the March edition of Forever Young Information Magazine.