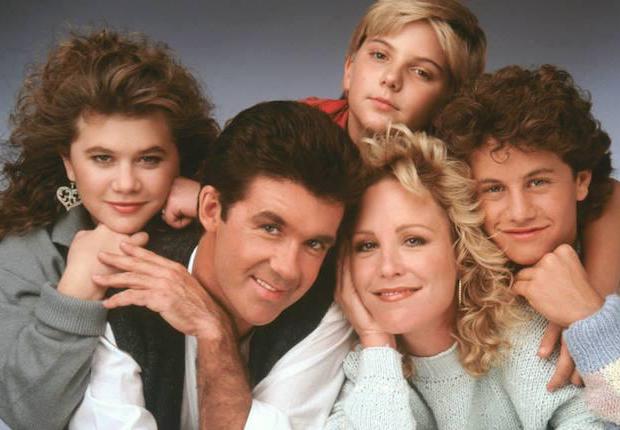 It's both an honor — and another indicator I've been doing this a long time — to find myself a go-to obit guy.
This year, it seems, every day or two, another entertainer from my youth passes away. Bewitched's Dr. Bombay — Welsh actor Bernard Fox — was paged for good Wednesday at 89.
That was a day after Alan Thicke. The former Growing Pains star died Tuesday in Los Angeles after suffering a heart attack while playing hockey with his youngest son. Thicke was 69 years old.
The Toronto Star asked me to write a tribute to the versatile write/producer/actor and sometimes songsmith. Follow this link to the feature that ran in Thursday's front section of the newspaper.
I was also asked to contribute to three CTV News Channel reports on Thicke, once with Beverly Thomson, once with Marcia MacMillan and here on Tuesday night when I was reached shortly after the news broke — fresh off the ice myself as you can see by my disheveled state.
CBC News sent a reporter and cameraman out to Brampton Wednesday to grab a few more comments for one of their reports.
CHML's Scott Thompson also had me on his AM900 noon to 3 p.m. show Wednesday to go over Thicke's life and career. You can listen to that radio chat here.
I always try to respond as best I can to these requests. I'm mindful, however, that I can only provide an impression of the celebrities I cover. My encounters with Thicke, for example, were always friendly but were limited to a few interviews, one set visit half a lifetime ago, a hockey game and a few other brief press chats.
I was pleased to spread the word that it was always a pleasure speaking with the man. He really did seem like somebody who loved entertaining and he made my job easy every time. When somebody like Thicke passes away, however, you always regret not having one last, long interview where you might discover something amazing you never knew and might never have guessed.
I'm also well aware that other journalists as well as other people in the industry have Thicke stories that go well beyond what I can share. That was especially evident Wednesday night in Toronto when I hosted a "TV on Film Project" screening at the CBC Broadcast Centre.
There were several journalists at the screening, including my old pal Jim Slotek, a veteran entertainment writer at The Toronto Sun. Jim did a little freelance work as a television writer on a couple of NHL Awards broadcasts where Thicke was a host and producer. You can find his take on how Thicke "worked hard to make it seem effortless" here.
Way back when I was a fledgling TV Guide Canada photo editor, Ray Bennett was bagging the key cover story assignments. He caught up with Thicke just as Growing Pains was taking off, and came away with this candid account of how Thicke struggled to put his life back together after the failure of his much-ballyhooed talk show Thicke of the Night as well as the disintegration of his marriage to Gloria Loring. Read Ray's take on "How Alan Thicke turned failure into success" here.
Former TV Guide editor John Keyes was covering the TCA press tour the summer Thicke's sitcom was previewed to reporters. As he shares here at The New York Times comments section, Keyes recalls Thicke pulling the Canadian TV beat writers aside and advising them to file quickly — "this thing is going to be canceled in a couple of weeks."
In the same comment, Keyes shares another story about Thicke that confirms my impression the actor had a knack for "handing" a story to a reporter on the proverbial silver platter.
Speaking of The Alan Thicke Show, one gentleman who couldn't make the TV on Film screening — Hall of Fame CTV programming executive Pip Wedge — weighed in via email to correct me on my Star story. The Alan Thicke Show was not a Global effort, as I erroneously reported. It was produced at BCTV in Vancouver, launched on CTV and ran from Sept., 1980 until 1983. So noted. Adds Wedge: Credit Arthur Weinthal, then VP of Canadian entertainment, for giving Thicke that important early Canadian talk show break.
Finally, one other writer at the screening — Linda Barnard, the National Newspaper Award-winning movie critic who recently bid adieu to The Toronto Star — says Thicke used to be her babysitter back in the day! I can't remember the family connection — Thicke's doctor dad knew her dad, or something like that (I was busy trying to thread a projector and dim lights, etc.). All I remember is young Barnard would be in bed in her jammies as Alan Thicke serenaded her to sleep on his guitar.
It wasn't the Growing Pains theme song he was singing, but it might as well have been.