Happy to be back in The Toronto Star today with a full page feature on The Big Bang Theory. Canada's most-watched TV show for a decade and the top comedy in the U.S. is down to its final five episodes, with No. 273 — "The Laureate Accumulation" airing Thursday night at 8 p.m. on CBS and CTV.
The series tapes on Stage 25 on the Warners lot in Burbank — now known as The Big Bang Theory stage. I was there — along with dozens of Television Critics Association members — in February when Warners Television president Peter Roth unveiled a plaque re-naming the soundstage. (Watch the brief ceremony on the video, above). It is the second such salute to one of Chuck Lorre's multi-cam comedies, with the neighbouring stage renamed after his previous sitcom, Two and a Half Men.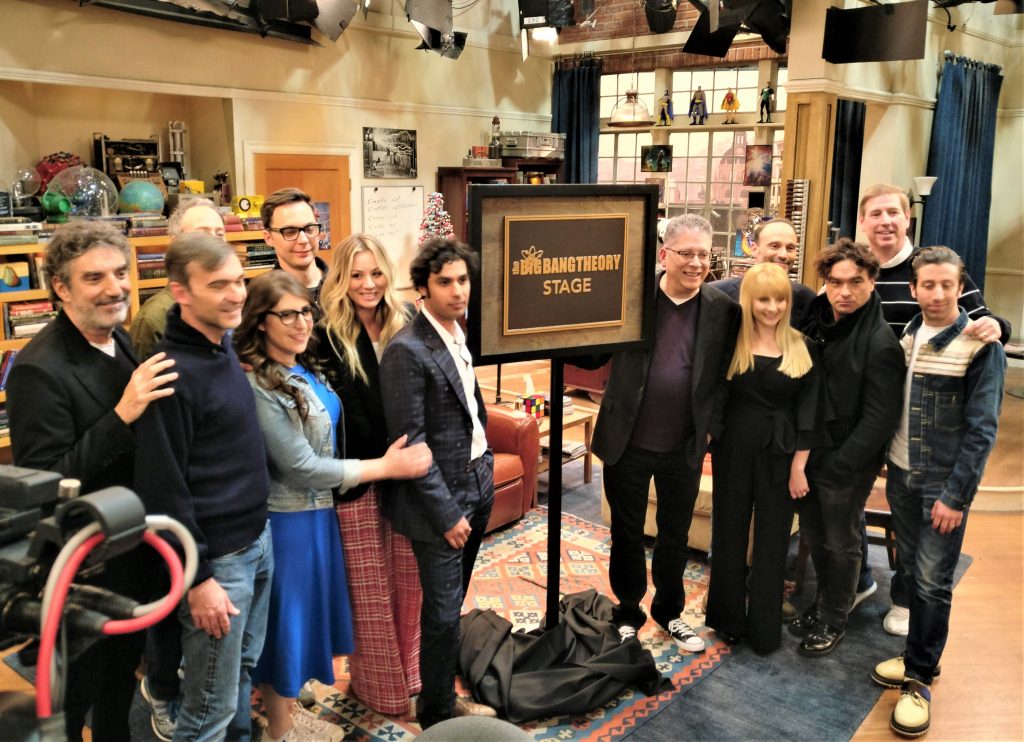 Both shows lasted a remarkable 12 seasons although the Big Bang set was a happier one, as Lorre told me in February. The cast was all there, having just finished an informal rehearsal reporters witnessed an hour earlier. It was interesting to sit in the bleachers and watch Jim Parsons, Johnny Galecki, Kaley Cuoco and the others parade from one end of the stage to the other as they rehearsed in two separate stall areas. Following them were a small army of producers, directors, camera operators and other technicians as well as executives from CBS. All laughed on cue at lines delivered over-and-over, building in the pauses a live studio audience would deliver later that week at the taping.
While most of us were busy interviewing the cast, there was also plenty of time to check out the set. A big draw was the comic book store (above).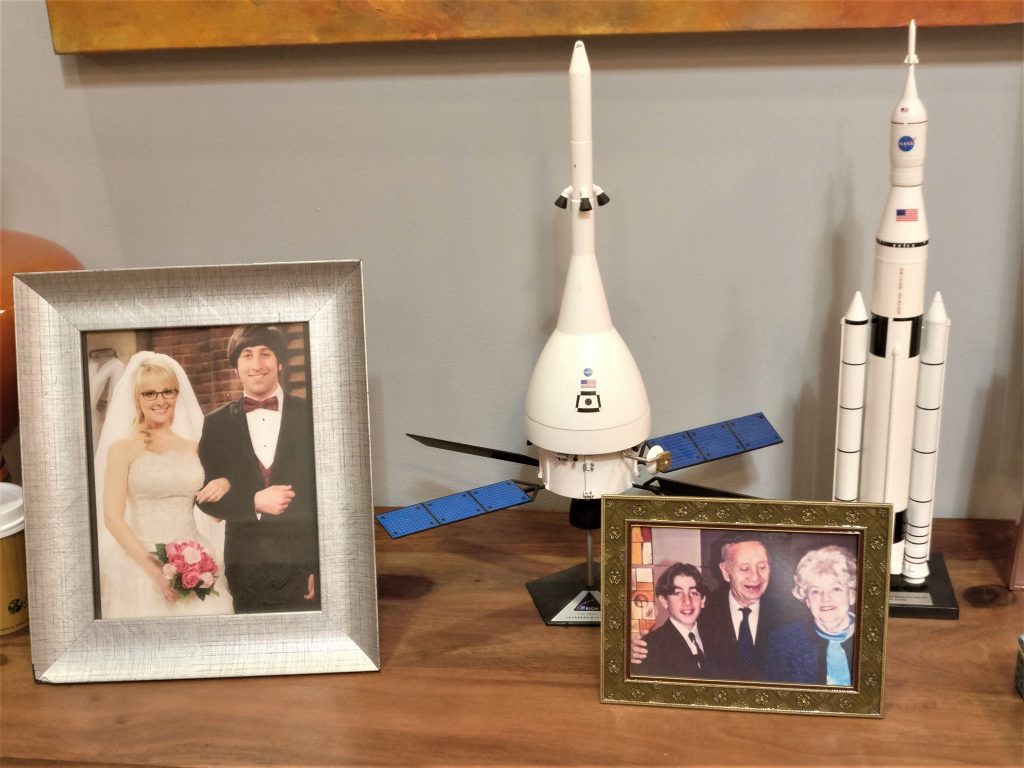 Among the goodies found in Howard and Bernadette's room was their wedding portrait (showing Simon Helberg and Melissa Rauch) as well as models of Howard's booster rockets and space capsule.
Kunal Nayyar (Rajesh) was mobbed like the others on the set. He shot the feature film "Mr. Cabbie" in Toronto in 2012 and worked Just for Laughs with Helberg in 2011. He plans to take some time off after the series and to go back and visit his family in New Delhi.