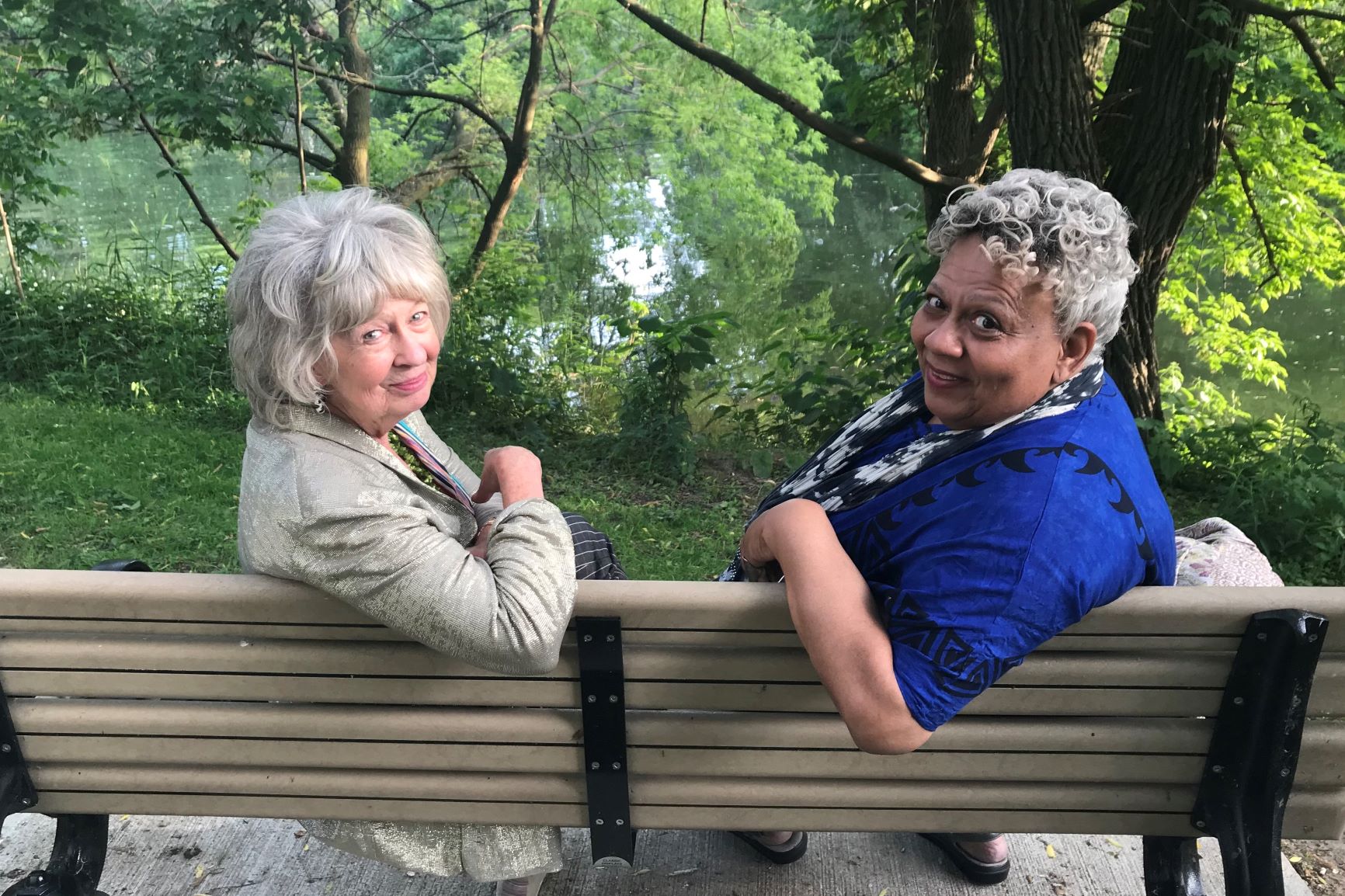 "Hey Lady!" is a phrase you expect to hear brayed from the late Jerry Lewis. Fitting, then, to hear it is now the title of an upcoming comedy series starring the equally hilarious Jayne Eastwood.
It was announced Tuesday that Eastwood will be starring in the CBC Gem series Hey Lady! The eight episode digital comedy, which teams Eastwood with fellow Torontonian Jackie Richardson, launches February 14 on Gem. It has also been chosen to screen at the 2020 Sundance Film Festival January 28.
The series, about a couple of adventurous seniors who refuse to be pushed aside in today's society, boasts an amazing cast. Eastwood and Richardson play the ladies at the centre of the story with Don McKellar, Scott Thompson, Matt Watts and Peter Keleghan in support.
Just those six in a room together is going to be funny but add playwright Morris Panych and directors Adriana Maggs, Sarah Polley and Will Bowes and it already sounds like a gem.
The series was written by Panych with Eastwood in mind — a first for the actress.
"I'm a nasty old lady who does shit," Eastwood is quoted as saying in the press release. Her character is described as totally without filters: "spiteful, boozy and blunt, spewing stinging insults and raw language." Among her outrageous escapades are such stunts as accosting a baby, trying to seduce a hunky plumber and putting her son's house on the market.
Eastwood's career is basically the IMDb history of Canadian television. The actress, who turns 73 next Tuesday, was part of the same fabled "Godspell" musical cast that launched the careers of Gilda Radner, Victor Garber, Martin Short, Eugene Levy, Dave Thomas and featured Paul Shaffer as musical director. She also starred in the landmark Canadian feature film "Goin' Down the Road," and was seen in such Can-con TV favourites from the '70s and '80s as Party Game, The Hart & Lorne Terrific Hour, The King of Kensington, SCTV, The Littlest Hobo, Anne of Green Gables and Night Heat. Workin' Mom's, Murdoch Mysteries, Orphan Black and dozens of voice-over roles in animated children's shows have all been elevated by her presence in recent years.
The 2020 Sundance Film Festival runs January 23 to February 2 in Salt Lake City, Utah.