I was just starting university in 1977 when a strange little show became something of an obsession: Fernwood 2Nite. It was spun-off from the equally odd and hilarious Mary Hartman, Mary Hartman with TV comedy legend Norman Lear in on both productions. Alan Thicke was among the Fernwood producers.
The series mocked local, small-market TV talk shows. The stars were Martin Mull as leisure suit-wearing, late night Ohio talk show host Bart Gimble and Fred Willard as sidekick Jerry Hubbard. "Happy Kyne and the Mirthmakers" was the band. In the second season, the setting switched to Los Angeles and the show was re-branded America 2Nite.
As far as I know, the series was never released in any kind of a box set edition. You can catch a glimpse of it here in a YouTube clip, where the guest is a Jew who was driving too fast through Fernwood. The series was relentlessly silly and droll; Willard's dumb character Hubbard made sure of it.
Fernwood 2Nite was part of a generational shift in television. Magician Penn Jillette tweeted Saturday that Willard and Mull were responsible for "inventing modern comedy" with Fernwood. That show was really part of a trio of programs, including Saturday Night Live and SCTV, that all premiered within a year or two of each other and influenced many shows that followed.
Willard eventually guested on both SNL and SCTV. There are certainly hints of Fernwood on SCTV's recurring "Sammy Maudlin Show" sketches. These were shows that deconstructed television in ways that hadn't been done before; shows that embraced life's most awkward moments.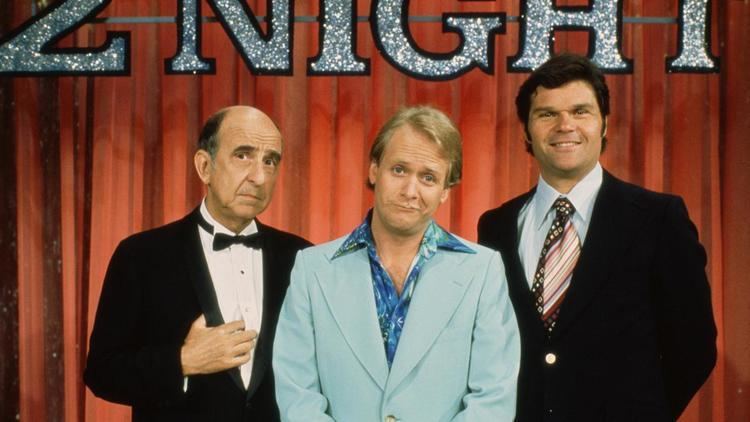 Willard, who died Sunday at 86 (or possibly 80; there is some dispute as to his real age), was always hilarious. He was a bit older than other players on these new shows at the time. Like Don Rickles and Carl Reiner, he served in the armed forces. He was for a time part of a comedy team. His earliest TV appearances were on The Dean Martin Show and The Smothers Brothers Comedy Hour.
Like Jonathan Winters, he always came to play and could improvise in any direction. Unlike Winters, however, he was always playing a variation of himself; a guy from the mid-west who had the hair and jaw of a television personality but the dim perspective of somebody who spoke first and thought later.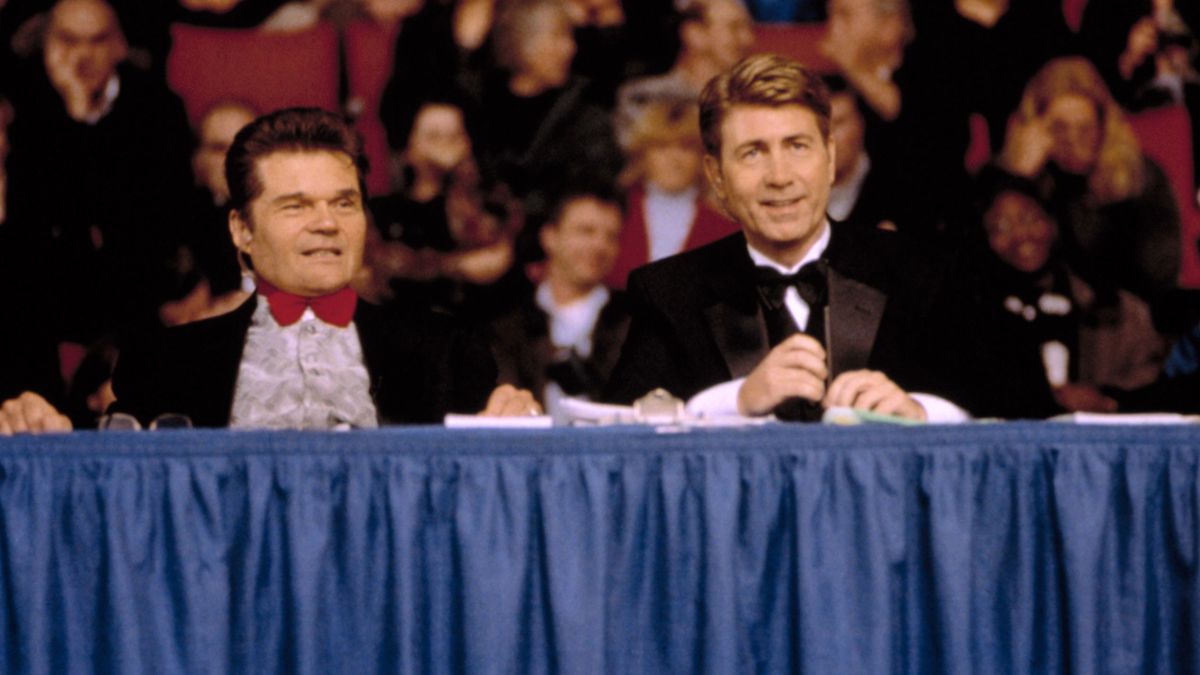 Willard explored awkward for decades, perfecting it by the time he did his first of several improvisational Christopher Guest films, "Best in Show." His shameless shtick as the motormouthed dog show commentator opposite perfect straight man Jim Piddock never, ever, ever gets old.
Willard became the guy you hoped would show up, even for three minutes, in any film or TV series. He made "This is Spinal Tap," "A Mighty Wind" and the "Anchorman" movies better just by being in them. You could parachute him into any sitcom — The Golden Girls, Married … with Children, Roseanne (where he recurred with Mull), Mad About You, Everybody Loves Raymond and Modern Family — and he would steal every scene. He even shone in shows that failed, such as Norm Macdonald's A Minute with Stan Hooper and Kelsey Grammer's Back to You.
At the 2007 summer TCA press tour, Willard — who played a network sports anchor — joined Kelsey Grammer and Patricia Heaton on the panel. He was asked to compare Back to You with the TV-themed comedy he did 40 years earlier, Fernwood 2Nite:
Fernwood 2Nite was mocking the small town, fly-by-night, little cheap show. What this is, is a big major network. I don't think we're mocking it. It's kind of a look behind the scenes. To me, growing up, when we started seeing the news, the news anchors were like your parents used to be at night at the dinner table. They'd come and tell you what was happening during the day. You look at them like parent figures. Now, it's interesting to see that they're not just these people with faces and that you don't really know. You're seeing what goes on behind them. That's the only difference I can see.
That was a correct but pretty dry answer for Willard. Fortunately, he was later asked why he joined the cast:
"I told my agent, 'How can I find steady employment?' He suggested I consider joining the U.S. Army."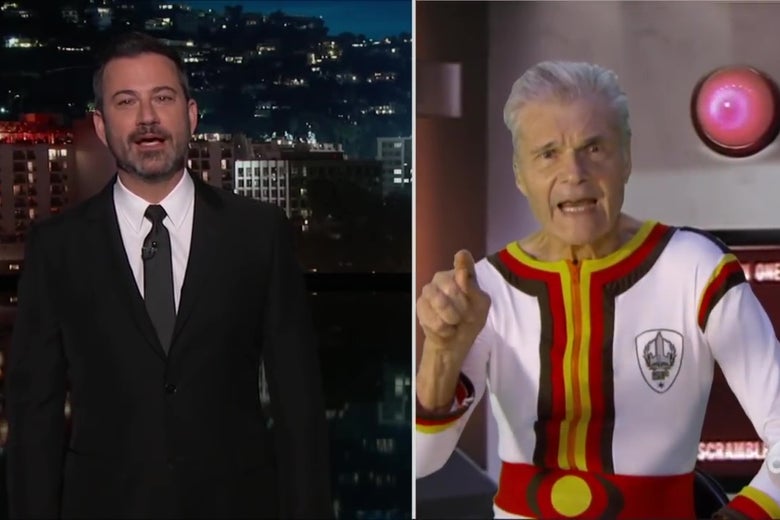 Willard kept working and was featured several times in recent years on Jimmy Kimmel Live. The man just never stopped being TV Gold. According to Kimmel and many others paying tribute on Twitter, he was just as valued in real life as well.
"There was no man sweeter or funnier, tweeted Kimmel. "We were so lucky to know Fred Willard and will miss his many visits."
Old friend Mull also paid tribute on Twitter, calling him, "absolutely, unconditionally original."
Willard was predeceased by his wife Mary, who died nearly two years ago after 50 years of marriage. Condolences to their daughter Hope; other family members and many friends and fans.