Those blockheads at ABC have Boomers all a Twitter. They've decided not to air A Charlie Brown Christmas and It's the Great Pumpkin, Charlie Brown in prime time on network TV in 2020. Curse you, Disney executive chairman Robert Iger!
It's been 55 years since A Charlie Brown Christmas first charmed kids and parents in 1965. Forty-five per cent of the TV sets that were on in America on Dec. 9, 1965, were tuned in to the Christmas special. Our family's Marconi was, and the special certainly made a lasting impression on this eight-year-old. That so many other eight year olds watched insured that the Peanuts gang would be shared with subsequent generations of children and grandchildren.
AppleTV+, which has ordered some new Peanuts programming, now has rights to the back catelogue of specials. The good news is that it plans to stream three for free over three day periods. FIrst up is It's The Great Pumpkin, Charlie Brown (Oct. 30-Nov. 1), then A Charlie Brown Thanksgiving (Nov. 25-27) and finally A Charlie Brown Christmas (Dec. 11-13).
The specials also tend to land on a Canadian broadcaster each season. I've got calls in to a few places. Check back here for updates on Canadian scheduling.
On one hand, it's astounding that a 55-year-old special still lands on a network schedule every year. When it first aired, Lester Pearson was prime minister, TV was still mainly black and white and cell phones were where the accused got to make one call.
In the intervening years, families could watch the Peanuts specials on VHS tapes, lazer disks, DVDs, specialty and cable networks, YouTube and, now, on-demand streaming services. You can even find clips showing that the specials originally were brought to you by the bottlers of Coca-Cola.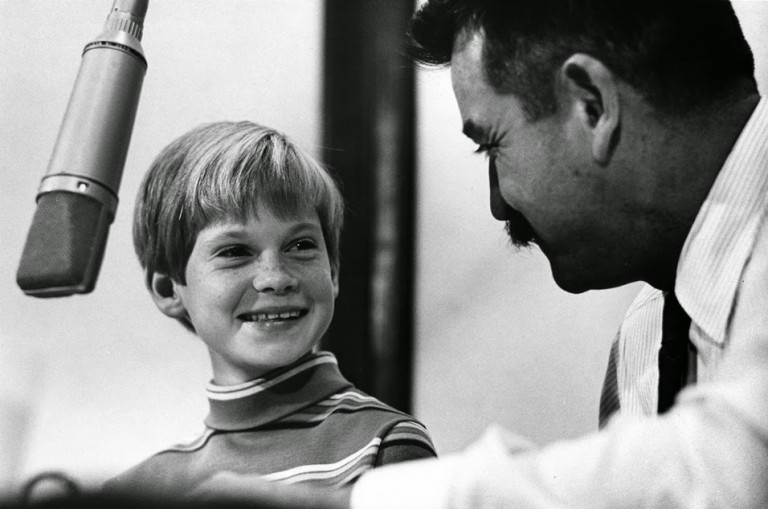 Only the child actors who voiced Charlie Brown, Lucy, Linus and the others survive. In 2014, I interviewed one of the first Lucy's, Sally Dryer, who voiced Violet and later Lucy in the classic specials from the '60s. Dryer was eight when she recorded the voice of Violet in A Charlie Brown Christmas — making her 63 today. She graduated to Lucy for It's the Great Pumpkin, Charlie Brown and a few other specials. The cool thing about being a Peanuts voice? "It was a day off school," says Dryer. She recalls playing on the elevators with other kids at the recording studio while Vince Guaraldi was in another room recording his unforgettable jazz score for the special. In another one of the recording studios at the time: the Jefferson Airplane.
Peanuts creator and cartoonist Charles Schultz died in 2000 at 77. Back when I was at the Toronto Sun, I met and interviewed the two men most responsible for the TV specials, executive producers Lee Mendelson and Bill Melendez. Together they made over 40 Peanuts-themed half hours. Both have since passed away; Mendelson just last year, on Christmas Day.
The Peanuts specials have also almost outlived network television. Should there be a CBS or an ABC in 2025, look for one of them to bring the show back for one last special 60th anniversary edition.
Fifty-five years ago, both Melendez and Mendelson fretted that they had "ruined" Peanuts with that first, quickly-produced and relatively slow-moving Christas special. Among their worries, shared by network execs, was that Linus' "true meaning of Christmas" moment toward the end of the special was too church-y for the times.
Schultz, however, had no such fear. He told his collaborators that he felt there would always be a market in America for innocence.
Not even Schultz, however, saw 2020 coming. Good grief!