He's speaking for Kevin Crull and everyone at Bell Media, clearly, but Kevin O'Leary has a point when he calls the Canadian Radio-television Telecommunications Commission's surprise ruling about Super Bowl ads "insane." (See O'Leary's BNN rant here.)
CRTC chairman Jean Pierre Blais announced Thursday that, starting in 2017, Canadians can watch all the U.S. Super Bowl ads they want. That's because the commission will unplug "simultaneous substitution"–the practice of swapping a Canadian feed over a U.S. channel feed–during future Super Bowl broadcasts.
It is sorta what folks have been asking for for years–if you're sitting in Calgary or Vancouver or Exter, Ont., the ability to choose between watching the highly publicized U.S. Super Bowl ads on the local U.S. (this year NBC) affiliate or stick with the Canadian Tire and RBC ads on the Canadian networks (CTV and RDS).
O'Leary's rant doesn't make this distinction. You'd think there was no choice but to watch the U.S. feed. But his outrage as a Bell Media investor is completely understandable. Why would Bell or any other Canadian media company ever pay the highest rights fees in sports to carry the Super Bowl again? The biggest reason to make that investment is to charge the highest ad rates of the year and make a tidy profit. But Canadian Tire or whoever are not going to pay any extra for ads that may only play to two or three million Canadians instead of seven or eight million.
This Super Bowl/CRTC option play would be a fascinating experiment if it wasn't potentially such a financial catastrophe. There is a great deal of evidence to suggest more than half of us would watch the U.S. feed, given the choice. What if only 25% watched on CTV instead of Fox or whichever US net has rights in 2017? What if that fell to 10%? CTV would have to sell ads based on what it draws with an average episode of Once Upon a Time, or give back lots of money. You think there are Bell job cuts now?
The other factor the CRTC seems to ignore is the takedown of the year's most valuable promotional platform. CTV will run at least 10 spots Sunday trying to convince football fans to stick around after the game for the return of Masterchef Canada. If they're smart there'll be a Masterchef ad on the bottom third of the screen after every turnover. There will also be many spots hyping CTV's broadcast of the Oscars and all their big imports such as Gotham and The Big Bang Theory. There will also be spots for returning Canadian drams Saving Hope and Motive.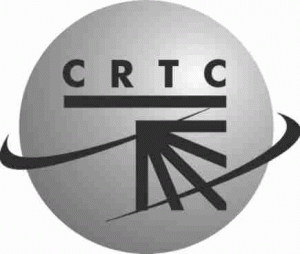 CTV's promotional megaphone will be turned into a duck call should the CRTC sim-sub-switcheroo come to pass.
The ad end run could also be a pretty slippery slope. Would the Oscars or Grammys or Golden Globes be next? Why substitute simulcast signals at all?
I have applauded Blair and the CRTC for standing up for consumers during the course of several recent hearings. This specific Super Bowl ad call, however, does strike me as pandering to the Harper government's pre-election agenda. Super Bowl ads are one of those nagging Canadian itches this government seems only too willing to scratch in an election year. That tweet during the "Let's Talk TV" CRTC hearings last fall suggesting the government would shoot down any proposed Can-con tax on Netflix had enormous ramifications, not the least of which was getting Blais' attention. You want us to have your back? Start paying attention to our agenda.
If you are Bell, or Shaw or Rogers, however, you may not be willing to be painted into this bad guy corner without a fight. If the CRTC is going to give Netflix a pass, and suddenly severely restrict how you make money–in an already nervous environment–why play ball anymore?
Besides, the CRTC, on the same day they floated this Super Bowl fix, insured Canadians would have another way to watch all the U.S. ads they wanted. They ordered the broadcasters to keep those towers up for viewers who still get television from over the air signals.
The U.S.-based Antennas Direct have already jumped on this opportunity by announcing  that more than 70 Best Buy and 130 Future Shop locations across Canada are selling four models of the ClearStream line of antennas. From their timely release:
For years, Canadian television viewers have searched for ways to experience the biggest night in football, and in television advertising, from an American broadcaster. Now, with the TV antennas from Antennas Direct, Canadians can get the full experience with no monthly fee.

"Our Canadian friends want the right to watch the most entertaining television night in full high definition and for free – and we are happy to give them the tools to do so," says Richard Schneider, president and founder of Antennas Direct. "Best Buy was our first retail partner in the United States, and we look forward to continuing our relationship across the border through both Best Buy Canada and Future Shop."
So the dream continues for Canadian Super Bowl ad fans–and the nightmare for Canadian providers and broadcasters.
The thing is, anyone in Canada with an Internet connection can already get all the Super Bowl ads they want for free from sites like Mediaite. Check out my favourite, a goof on The Brady Bunch promoting Snickers which had 4.6 million views by Saturday afternoon. Since you have the Internet if you're reading this, you might wasnt to pass along these links to somebody at the CRTC.