Hello Canada and hockey fans in Newfoundland. It's hockey night in, uh, well, Tampa.
Yes, all seven Canadian NHL teams have been shut out of the playoffs. This hasn't happened since that other Trudeau was prime minister.
Wednesday night's first round openers feature games between Detroit Red Wings vs. Tampa Bay Lightning (7 p.m. ET on CBC); New York Rangers vs. Pittsburgh Penguins (8 p.m. ET Sportsnet) and Chicago Blackhawks vs. St. Louis Blues (9:30 p.m. ET, Sportsnet 360). Games are also available on Rogers NHL GameCentre LIVE and Sportsnet NOW.
Canada going zero for seven is the biggest cord cut of all for Rogers. With Canucks and Montreal in the fight, four million viewers is a realistic target. If the Leafs ever rebuild into real contenders, five or six million is not out of sight for second or third round games.
For Detroit vs. Tampa Bay? Let's say two million, tops. You don't have to be a rocket scientist to predict that The Big Bang Theory will outdraw every game.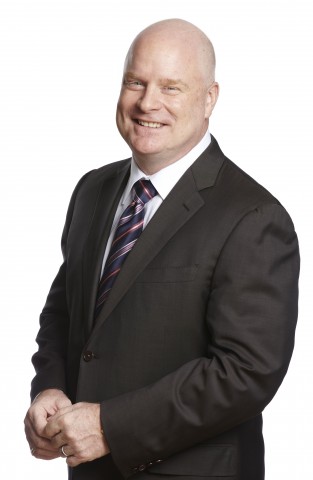 When I spoke with him Monday, Sportsnet president Scott Moore–a key architect in Rogers' $5.2 billion, 12-season NHL deal–tries his best to put a positive spin on things. Yes, he'd rather be covering some Canadian teams, but there are some "terrific story-lines" these playoffs, he says. Sid has turned it around, he points out. This may finally be Ovechkin's year. "Personally, I'm a fan of the Blackhawks," he adds.
He's not wrong, either, when he talks about all the teens he's talked to in Toronto who are Ranger fans or Crosby fans, mainly because the Leafs have sucked their whole lives.
Still, if you can't root, root, root for the home team, well, it's a shame.
Moore says not having to slavishly follow Canadian teams this playoff run will allow Sportsnet and CBC to bounce all over the place, providing a March Madness B-Ball tourney-like experience for hockey fans. "You'll get a better taste for the first found, which I think are the best two weeks in sports," Moore says.
I suggest to Moore one good thing heading into the playoffs–there's no big finale or miniseries on the horizon. In years past, American Idol was the death star, drawing 30-million-plus finales. The Fox talent hunt slinked off quietly last week, weakened to the point it didn't even limp into the May sweeps. The Walking Dead is also done for the year, although Game of Thrones returns Sunday, April 24.
Moore does see stiff competition however–from within his own media company. If the Blue Jays starting winning, they could outdraw the Penguins of the Capitals. The Raptors are also playoff bound–with Sportsnet splitting games with TSN–but they'll have to get past the first round to put a dent in hockey ratings.
Moore admits the Leafs' calculated slide to the very bottom of the NHL standings has cost Rogers money this season. Ratings on Hockey Night in Canada, season-to-season, are down 20% for the early East games on Saturday nights.
The drop off has been much more severe on Sundays, where Hometown Hockey slid 34% year-to-year according to Rogers' own numbers, although it must be noted that the games aired on City last year and Sportsnet this year.
Moore blames the Leafs' tear down, but I think Rogers miscalculated the appetite for hockey three nights in a row and also mis-judged the changing landscape of television. Besides all the heavy special event competition on broadcasters all winter (Oscars, Golden Globes, Super Bowl), Sunday is binge night for the nearly 5 million Canadians now plugged into Netflix. There's also the No. 1 show in North America among 18-49-year olds to contend with on cable–The Walking Dead. Then there are all those Sunday night football games.
Moore, however, stands by the Sunday experiment and is especially proud of Hometown Hockey.  He singles out hosts Ron MacLean and Tara Slone for doing a "spectacular job with that property. It is a resounding success on the ground in the communities and a resounding success in the way that we cover the grass roots of the sport." Moore feels there is "nobody in the country that could connect with hockey fans" the way MacLean connects with them.
The network and, most importantly, the sponsors, are committed to a long term approach with Sunday hockey. "If we are looking at making any changes," vows Moore, that would be one of the last changes that we'd make."
Read more with Moore here at this story I filed this week to The Canadian Press.