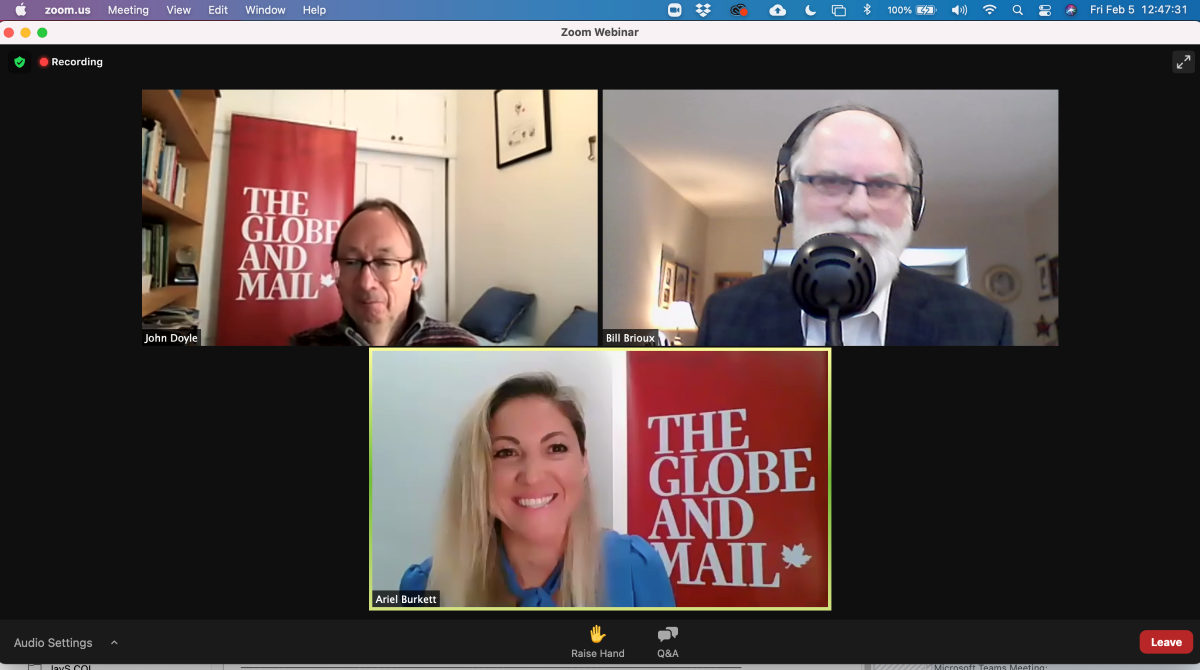 Thanks to TV critic John Doyle, Ariel Burkett and all at The Globe and Mail for inviting me to take part in Friday's live webinar on the state of television today. We did not solve all of the problems of Canadian television in 45 minutes, but I think we had a lot of fun nonetheless.
Thanks also to the many Globe subscribers who watched. For them and others, here is a more detailed answer to one question John asked: what are you watching now?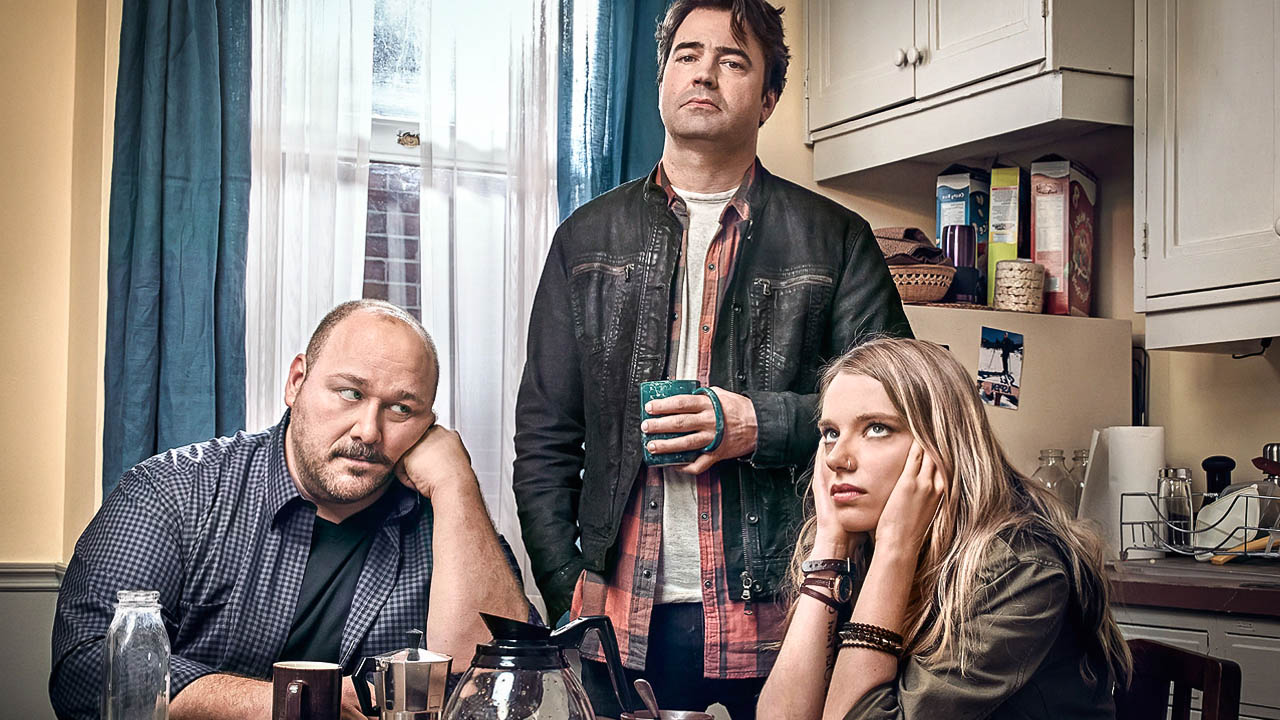 Loudermilk (Amazon Prime Video). The perfect stuck-at-home, isolation binge. This silly but clever series about music critic-turned-recovery group counsellor Sam Loudermilk (Ron Livingston) makes me laugh out loud. And to think it almost failed to make it to a third season. The At&T-owned network it was on folded; fortunately, Prime Video swooped in and ordered a third shot-in-Vancouver season. The Farrelly brothers are behind it, and much of the humour is pretty saucy and outrageous, but the true gold is in the group of misfits in the support group. It's like the old Bob Newhart Show's therapy gang in their prime, but written for cable. Kudos to a largely Canadian cast, including Sasso (the glue on this show as Sam's sponsor and live-in friend, Ben), Eric Keenlyside (hilarious as Father Michael), Anja Savcic (above right), Viv Leacock and Laura Mennell. Standup comedian Brian Regan is a revelation as one of the recovering alcoholics. Fellow standup Jackie Flynn also shines as does Mat Fraser as Roger.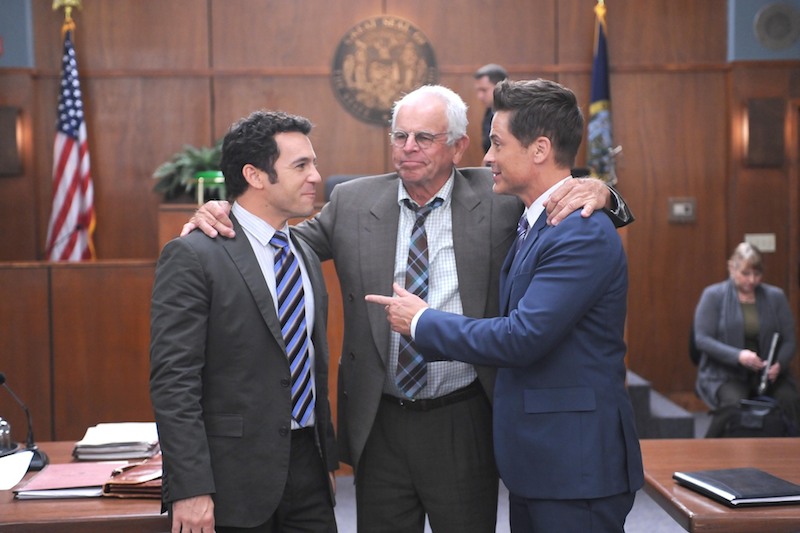 The Grinder (Netflix. Note: incorrectly credted to Amazon during the webinar). Is it a blessing or a curse that this very funny, 2015-16 Fox comedy got cut down after just one season? Maybe it was just ahead of the curve and is better suited to these bingeable times. Or maybe it is just such a savvy send-up of the kind of law procedurals critics are forced to screen every season that I couldnt resist it. Either way, Rob Lowe has never been better as a TV lawyer who thinks he's a real one after fleeing Hollywood to live with his real-life law partner brother (Fred Savage) and dad (William Devane). The series is very Arrested Development and the cameos keep it keen way past the seemingly one-note premise. Look for Jason Alexander, Timothy Olyphant, Maya Rudolph and Kumail Nanjiani in scene-stealing support. Devane, who played it straight for decades on Knots Landing and movies-of-the-week, kills it as the deadpan dad. You'll be saying Lowe's catch phrase, "The Grinder rests," for weeks afterwards.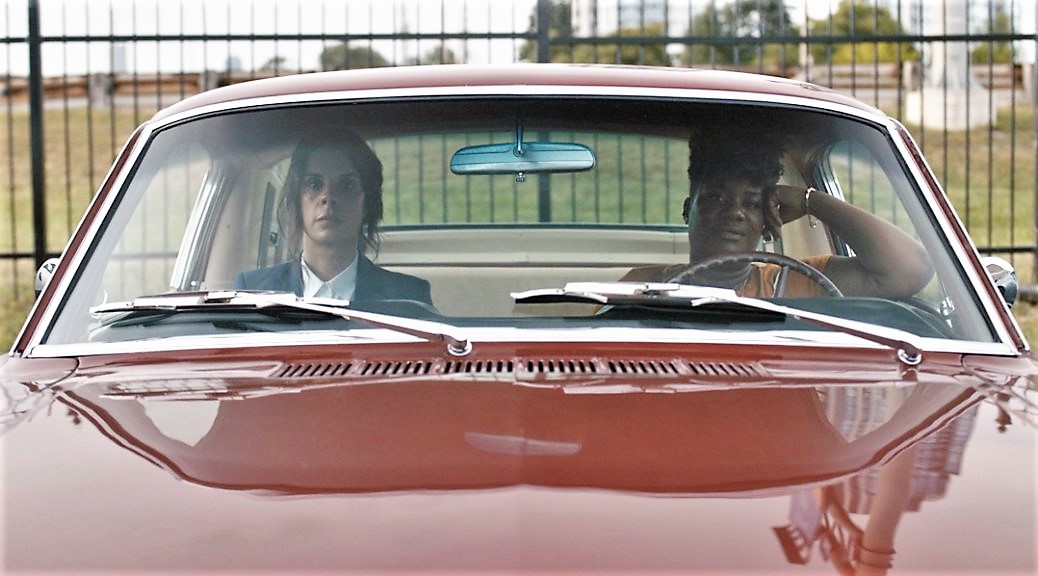 Pretty Hard Cases (CBC). This shot-in-Toronto female buddy cop hour is the best new broadcast show of the season. Doyle loves it as well; follow this link to my review from last week.
Also recommended: The Dig (Netflix); this unhurried 2021 British feature stars Carey Mulligan and Ralph Fiennes in a true tale of a stunning historical excavation on a Suffolk farm field. The Lady and the Dale (HBO/Crave); documentary on fake news about a cool car from the '70s and the strange "lady" behind it. The Flight Attendant (HBO Max/Crave); Kaley Cuoco gets boozy and busts out of her Penny personna. WandaVision (Disney+); Had me at all its retro-weirdness and Petrie people set designs and then hooked me with an explosion of Marvel sci-fi madness.